Have you just graduated? Congratulations! Great things are waiting for you. Now it's time to enjoy your post-college life. Are you thinking about moving? Are you searching for the best city in Texas to start your career? You are in the right place. State to State Move has listed the best TX Cities to start your post-college life and make a fruitful career. Texas has a lot to offer. So, enjoy this virtual ride and choose a city based on your needs. Let's go.
You've graduated- now what?
The world is yours now that you've graduated. You can achieve whatever you want. The best way to start this new chapter in your life is to find a place to live. And Texas is a perfect match. It has numerous opportunities, from life to career ones. The only thing that remains is to choose a suitable city to settle down in and start your career. The choice is not easy since Texas has a lot to offer. However, we have managed to single out the best TX cities to start your post-college life and seize numerous opportunities. It was not easy to narrow down the choice, but we managed to find something for everyone. Before we move on to the list of cities, let us see how to choose a suitable one.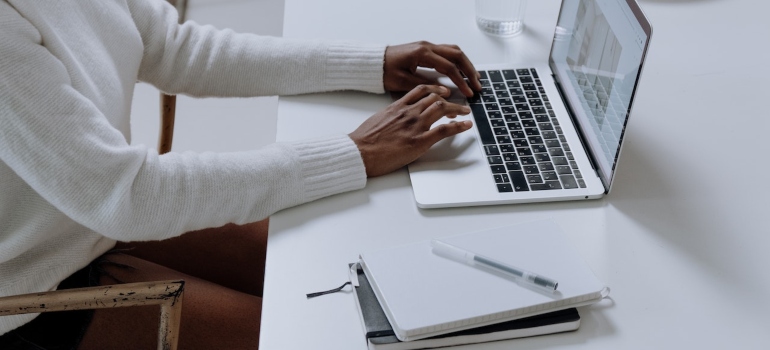 How to decide where to move to?
Deciding where to move with the long distance movers Sugar Land is not easy. Many things need to be considered before making a final decision. But we managed to list some common things you should keep in mind when choosing the best TX cities to start your post-college life:
Affordability – Check home prices and potential expenses. this will shape most of your life. So, choose smartly.
Career opportunities – You should first check the job market for the industry you want to work for.
Recreational opportunities – Rich private life is the key to peace of mind and success in any life sphere. So, check the opportunities a city offers, and choose the one that matches your personality.
Proximity to other cities: this will allow you to meet different lifestyles and work in different places, even remotely.
Transportation system: A strong transport system will save you a lot of time commuting to work.
Nightlife opportunities: As a young adult, you'd probably like to go out frequently. So, choose a city that offers rich nightlife and enjoy vibrant weekends.
Safety: Lastly, safety is crucial for a peaceful life.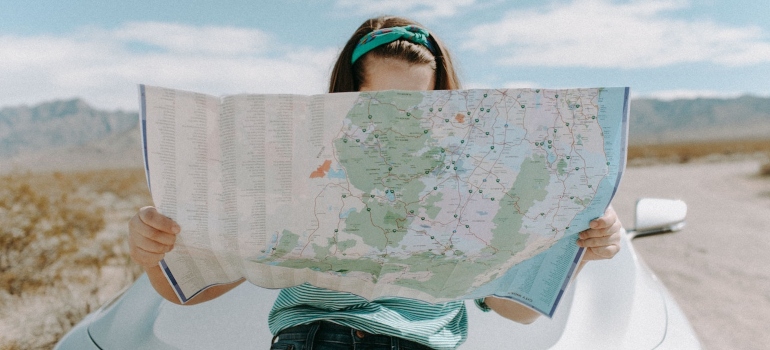 The list of the best TX cities to start your post-college life
Finally, let's see the best places in Texas to start a new post-college life chapter. Here are the most popular ones:
Houston
Austin
San Antonio
Terrell Hills
Katy
Spring
New Braunfels
Houston
According to the official Houston website, living in this diverse Texas city is pretty affordable to live in. It is one of the fastest-growing cities that offers a mix of cultural amenities, an exceptional dining scene, diverse communities, and great work opportunities. Besides, Houston is growing in entrepreneurship which draws young adults who want to start their own businesses. Besides, Houston offers an active lifestyle which is a perfect match for post-college people. So, if it is your choice, check some of the best long distance movers Houston TX, and move without any hassle.
Here are some of the most important numbers when it comes to this city:
Population: 6,979,613
Median Age: 34.5 years old
Median Home Price: about $370,000
Median Monthly Rent is around $1,137
Average Annual Salary: $55,950
Unemployment Rate: 9.6%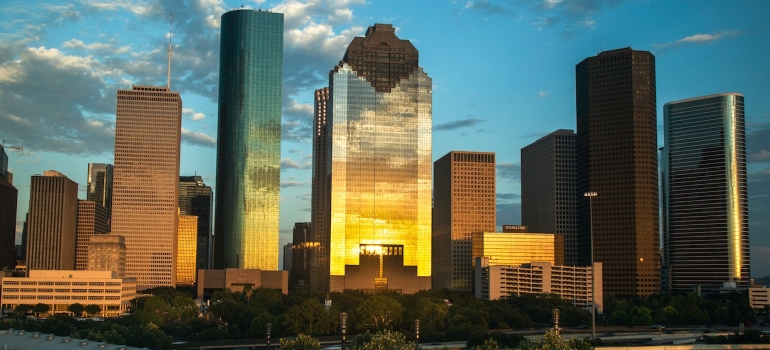 Austin
There are many advantages of living in Austin, Texas. It is a big city with a lot of opportunities. Although it is considered the best city for millennials, it has slowly become home to generation Z. Austin is home to amazing outdoor options since it has breathtaking nature. Since remarkable Colorado Rivers flow through Austin, you can enjoy hiking and biking trails, kayaking, swimming, or canoeing. What makes Austin so appealing to move to is the fact that there's no state income tax. And most importantly, Austin has a booming job market thanks to Google and Tesla, which have contributed to its growth. So, it seems like Austin has it all. Then, why don't you move here with some of the most reliable long distance movers in Austin TX, and start an amazing post-college life?
San Antonio
If you have considered moving to San Antonio, Texas, here are the main traits that may help you decide whether it is suitable for you or not.
It is one of the fastest-growing cities in the country
San Antonio, TX, is known for affordability: The cost of living is 15% lower than the national average.
The job market is blossoming – the most prosperous industries are bioscience, healthcare, tourism, hospitality, and manufacturing renewable energy. Toyota, USAA, Southwest Research Institute, and Northside Independent School District are the top companies.
Great place for foodies: Here, you can try Spanish and Tex-Mex.
Great place for militaries: Nicknamed Military City, San Antonio is perfect for those working in the industry.
If it is your match, hire some of the most dependable long distance movers in San Antonio and start packing your bags.
Terrel Hills
First, let's check the highlights of Terrel Hills:
Total Population: 5k
Median Home Price: $860,300
The median Rent is about $1,900
Median Household Income: around $182,000
Median Individual Income: $88,366
Walk Score: 13
Terrell Hills is a city in Bexar County, Texas, United States. It is situated 8 km northeast of downtown San Antonio. According to Niche, living in Terrell Hills offers residents a suburban feel, and most own their homes. Here you can find numerous bars, restaurants, coffee shops, and parks. Terrell Hills is a city with its own charter. It is a tight-knit community, suitable for those searching for a quiet life. So, if it is your final choice, move here with some of the best long distance movers Terrel Hills TX residents gladly choose.
Dallas
Dallas is one of the most popular places in Texas due to its diverse culture and amazing life opportunities. It is considered by many to be the financial hub of Texas since it offers a thriving job market in various industries. It is home to corporations such as AMR Corporation, Southwest Airlines, AT&T, ExxonMobil, Kronos, and Fossil. Healthcare is also a prosperous industry in Dallas. However, Dallas, TX, is perfect for those who want to start their business. Other advantages this city has are:
No state income tax
Amazing dining scene
Excellent sports opportunities
And when it comes to buying a home, you can expect to pay around $169,400. So, if this is your dream city, schedule some of the best long distance movers in Dallas and ensure a safe move.
Katy
A community on the west side of Houston, Katy offers a strong local economy, nice affordable neighborhoods, and great dining and shopping opportunities. If you want to buy a home in this area, you can expect to pay around $280,000, which is affordable compared to other places. So, if you want to live in a place with a strong sense of community, hire long distance movers Katy TX has to offer and start a peaceful life here.
Spring
Located 24 miles north of Houston, Spring is a suburb known for its amazing opportunities, especially for top-notch education and dynamic lifestyle. Here's a list of the advantages of moving to Springs:
Affordable housing: The median home price is around $193,000, which is less than the national average. Most of the residents own their homes. However, if you want to rent, expect to pay around $1,057, which is also a good deal.
Proximity to Houston: Since it's only a 25-minute away from Houston, which means you can work there and live in Spring living in Spring.
Low crime rate: Spring is among the safest areas in Texas. Its violent crime rate is lower than the U.S. average.
High-income opportunities: It is no wonder why Spring is so popular among young adults. The median household income is between $75,000 and $150,000. The job market is diverse. You can easily find tech, manufacturing, construction, healthcare, education, and retail trade jobs.
As you can see, Spring TX has it all. So, why wait? Hire the best long distance movers Spring TX and start planning your future life in this beautiful place.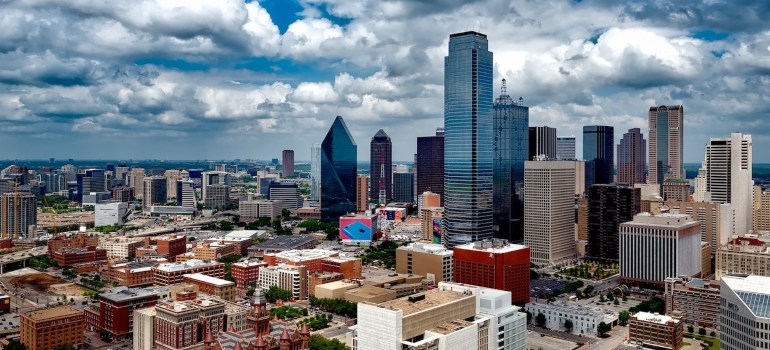 New Braunfels
If you want to live in a diverse place, there's no better than New Braunfels, Texas. Everything here is top. The food scene is "out of this world," as the residents tend to say. The mix of German and Tejano heritage, packed with traditional flavors, makes new Braunfels the best place for foodies. However, breweries and wineries are great as well. Besides, New Braunfels is a place of great music and festivals. But that's not all. Here you'll enjoy the breathtaking natural scenery. It is certainly a great place to raise a family, so don't miss the opportunity to move here with some of the best long distance movers New Braunfels TX, and start a new life chapter.
Moving tips and tricks
Now that you know the best TX cities to start your post-college life, it's time to choose a place that suits you best. And after you pick one, don't wait long to move. Here at State to State Move, you can find some of the most reliable movers Texas offers. And don't worry about moving preparation. Here's a brief guide. With these tips and tricks, you can organize the whole relocation from start to finish.
Make a moving plan -It is the key to a successful relocation.
List your belongings-An inventory list will help you pack efficiently. Besides, it will help you downsize.
Choose the right movers- The key to a successful relocation is to have the right moving assistance. So, while you are here, check out some of our premium moving services.
Pack an essential bag-You certainly wouldn't like to make a mess as soon as you arrive at your new home. So, pack your essentials in one bag to have them at hand.
Obtain the necessary documents-Gather your personal documents and have them always at hand. Don't forget to cancel utilities.
Make a packing plan-Start with the most demanding rooms, such as utility rooms. But try to pack room by room if you want to stay organized.
Disassemble the furniture-It will save you space in the moving truck.
Clean your home: After you've finished packing, move on to cleaning.
Make a new home floor plan-This will help you organize the move-in better.
Use storage-This is perfect for any relocation type since storage helps you maintain your items safely but also helps you downsize.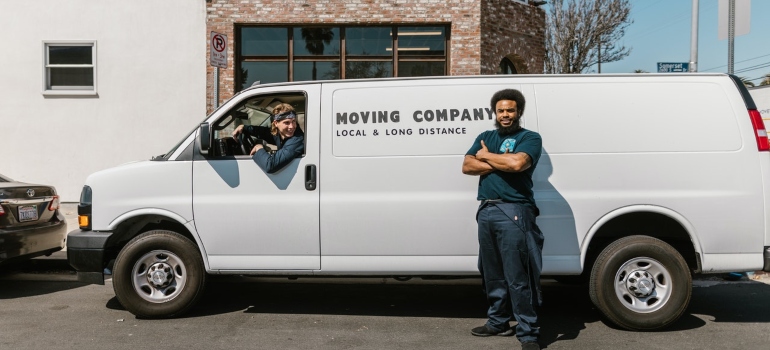 Contact us and move like a pro
You have a big choice of cities at your disposal. The best part is that they are all great. Therefore, you will not make a mistake no matter which of these cities you choose to become your future home. After you've chosen the best TX cities to start your post-college life, it's time to organize your move. And whom better to hire than movers from State to State Move? We know Texas to the slightest detail. So, don't hesitate. Contact us, get your moving quote, and schedule some of the best long distance movers Texas offers. You'll have a smooth, worry-free, and successful relocation.