Moving, in general, is a time-consuming and stressful thing to do. However, with the right amount of help, it could really be quite easy and even fun. When it comes to the moving process itself, it usually requires plenty of time and energy while preparing, packing, and organizing your activities. Therefore, if you need help, don't hesitate to contact State to State moving company during that process, to make your transit more comfortable. Moreover, one of the more complicated things you'll be confronting is related to disassembling and reassembling furniture after moving, which could be quite tricky. That's why you should follow these useful tips and tricks on how to properly prepare your furniture for transport and later on reassemble them after you've finished moving.
Before you reassemble…
Once you've decided it's time to move to another state, you should decide on what to carry along with you. It's never an easy task, therefore you ought to make a list of all the essentials you'll be bringing along. Of course, it requires bringing your furniture, since you don't want to leave your bed or couch behind just because they couldn't fit through the door. That's why if you're moving long-distance, it'd be really beneficial to call long-distance movers Dallas, to help you carry all your furniture across states. After you've made your choice on what to bring along, the next step is deciding how to squeeze your furniture in moving trucks.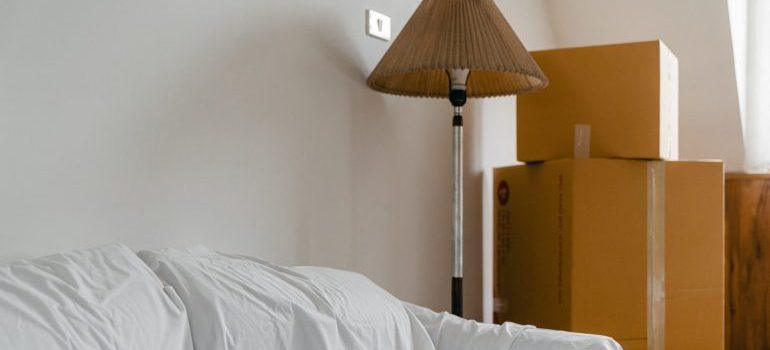 First things first – disassembling
Your next step, after you've decided on what furniture to bring along, definitely is disassembling it. Disassembling is usually not necessary for all pieces of your furniture. However, certain parts require to be dismantled. By doing this, you'll make it a lot easier to arrange pieces of your furniture, so they don't take a lot of space during transport. That's why you should keep in mind this advice:
Make space for disassembling. To prepare your appliances for moving, make sure you've created enough space in your room.
Get all the right tools. Proper packing is guaranteed if you acquired all the right gadgets. They are a must if you want to make sure you'll reassemble your furniture after moving correctly. You certainly don't want to disassemble them wrong.
Measure all your movable. To make sure your furniture fits into moving vehicles, check the size of your truck's storage space and compare it to the lengths of your appliances.
Ask for help. Taking apart huge pieces of furniture, such as a bed or closet, could be tricky. That's why you should call either a friend or a family member to help you out. On the other hand, if you want to be sure you don't disassemble some of it wrong, our household movers are here to help at any time.
The hardest part is definitely disassembling your furniture since you need to organize everything correctly. On the other hand, when you're disassembling your furniture, you can learn where certain parts are connected, which makes it easier when you're reassembling your furniture after moving.
Packing your furniture before moving
Without a doubt, one of the most relevant things to do before moving is packing things, alongside furniture. This means following every step previously mentioned. That way you'll properly assemble your appliances after you moved. If you need extra help, long-distance moving companies San Antonio can offer you the best experience. Besides this, try to at least follow a few more steps to make your moving experience pain free:
Polish and clean all your furniture – By doing this, your movable will be packing-ready.
Remove and get rid of all excess items inside – If you happen to stash certain items inside your cabinets or bed shelves, act efficiently. Get them out and sort them. You probably won't be needing everything you've been keeping.
Secure your furniture by using bubble-wrap or extra blankets – Before packing, buy some protective material to cover delicate pieces of your appliances. Therefore, if you have some glass door shelves or tabletops, they'll be protected during transport.
Think efficiently – Try not to pack old pieces of furniture that could easily be damaged. The reason for this is that it could break or harm them during transport or the reassembling process.
How to reassemble your furniture after moving?
Here comes the main part of your moving process – reassembling furniture after moving. This could be quite difficult to achieve if you don't have the proper experience or help. Sometimes, you decide you don't need some of the furniture you brought along. If you'd still like to keep them, there are some great storage services you could use. Therefore, you could learn how to organize your storage space efficiently. Furthermore, if you've contacted professionals to give you a hand, this will be an easy task.
After you've moved and unpacked, you should start arranging your furniture in your new home. This requires adequate care and attention. So, before you start with reassembling process, get your manual. Try to follow all instructions from that manual, so that you don't make mistakes when you reorganize. Moreover, disassembled items are lighter than the main parts, which requires using specific tools when pinning them back. In the end, if you followed previous tips, you won't be having problems reassembling your furniture. That literally requires you to do things in reverse.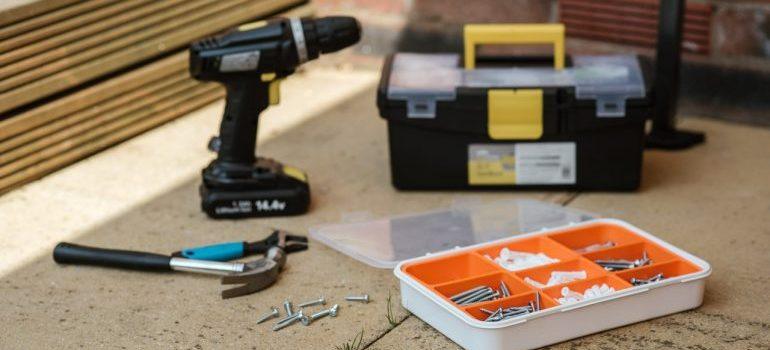 The devil is in the details
Reassembling furniture after moving could be one of the most complicated things to do during your moving process. That's why you should never hesitate to contact professionals if you can't manage. However, if you want to properly secure your furniture while moving, read these very useful tips and tricks. That way, you'll not only be well-prepared for your move. Also, you'll be stress-free during this long process. Moreover, try not to forget that being careful while packing and loading your furniture is of the essence! This is because you don't want to scratch or damage your appliance. All in all, if you carefully follow this advice, you'll be able to enjoy your new home with your same old furniture in no time.