Welcome to our ultimate guide for discovering Woodlands TX, your go-to resource for all things local. Nestled in the heart of Texas, The Woodlands boasts a blend of nature and urban charm, making it an ideal destination for all. Whether you're seeking outdoor escapades or cultural enrichment, we've got you covered. Before you consider hiring long distance moving companies to relocate here, or even if you're just planning a visit, it's essential to understand what The Woodlands has to offer. Dive into our guide and discover an array of attractions and activities that promise to captivate, entertain, and make you fall in love with The Woodlands.
Embracing the Great Outdoors in Woodlands TX
As you plan your adventure in Woodlands, embracing the great outdoors should be at the top of your list. Some of the must-see places are:
Woodlands Waterway
Waterway Square
George Mitchell Nature Preserve
Nature Center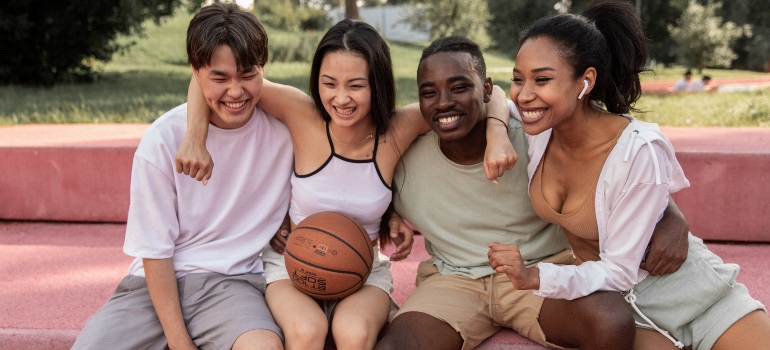 Woodlands Waterway
Let's start with the Woodlands Waterway, a sparkling blue vein that breathes life into the city that the experienced long distance movers Woodlands TX has at its disposal. Here, you can embark on kayaking and paddleboarding adventures, or simply sit back and enjoy a scenic boat tour. Remember to bring your camera to capture these special moments!
Waterway Square
After reveling in the aquatic excitement at the Woodlands Waterway, treat yourself to the Waterway Square experience. As a popular entertainment district in The Woodlands, Waterway Square pulsates with life and vibrancy all year round. Here, you'll find a smorgasbord of food, music, and cultural festivals. From local bands playing vibrant music that encapsulates the Texas spirit, to special events celebrating arts, crafts, and community spirit, there's always something happening.
The cuisine options are particularly diverse, ranging from cozy cafes to upscale dining spots. Be sure to check the event calendar to align your visit with a food or music festival. And, when it comes to local fare, Texas BBQ is a must-try. Succulent smoked meats, tangy sauces, and hearty sides make for a dining experience that truly embodies the local culture. It's the perfect way to refuel after your day of outdoor exploration, offering a taste of Texas that will linger in your memory as vividly as your outdoor adventures.
George Mitchell Nature Preserve
As you continue your discovery of The Woodlands, the George Mitchell Nature Preserve should be a top priority. This sprawling nature preserve, a lush oasis spanning over 1,700 acres, offers an exceptional experience for outdoor enthusiasts. With miles of hiking and biking trails snaking through verdant woods and serene meadows, it's an adventurer's dream. Here, you can challenge yourself on the trails, catering to all levels from casual strollers to seasoned hikers and cyclists. It's a fantastic way to get active while immersing yourself in nature.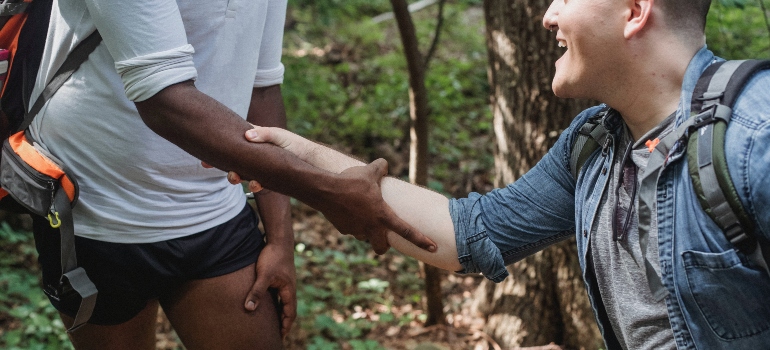 The Preserve is also a paradise for birdwatchers and wildlife enthusiasts. Home to an array of species, it's a delightful hub for observing nature's bounty. From flitting hummingbirds to majestic deer, every visit promises new encounters. Bring along your binoculars, and let the melodies of the forest, the rustling leaves, the chirping birds, and the whispering winds provide a calming symphony. It's not just a hike or a bike ride, it's a journey into nature's heart where tranquility takes center stage.
Nature Center
Cap off your day with a visit to the Nature Center, an enlightening hub of learning and discovery. Here, you'll delve into the intricacies of the local ecosystem, uncover the rich biodiversity of The Woodlands, and understand the vital conservation efforts in place. Interactive exhibits and knowledgeable guides make it an engaging experience for both families and solo explorers. From flora and fauna displays to presentations on environmental preservation, it's a must-visit for those keen on understanding the vibrant web of life that characterizes The Woodlands. It's the perfect educational complement to your outdoor adventures.
Experience Vibrant Shopping and Entertainment in The Woodlands TX
When it comes to shopping and entertainment, The Woodlands does not disappoint. Your first stop should be The Woodlands Mall, a premier destination filled with high-end retailers. Browse the latest fashion trends, sample gourmet delights at the many restaurants, or catch the newest blockbuster at the state-of-the-art movie theater. It's a hub of both excitement and fun that offers something for everyone. Apart from the Mall, don't miss out on exploring Market Street, an open-air shopping paradise. Offering a blend of upscale boutiques, a range of delicious dining options, and a luxury cinema, Market Street is a perfect spot for a leisurely day out.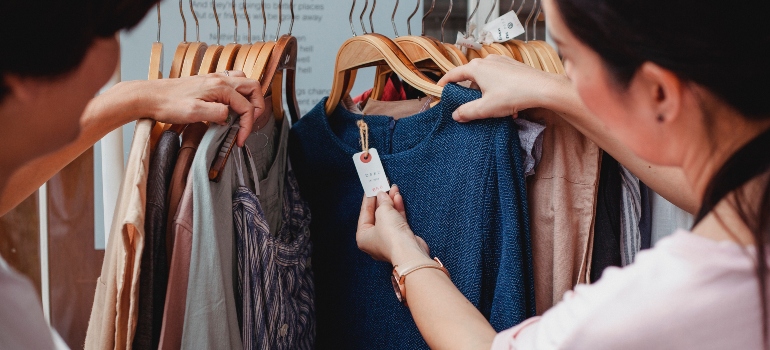 But shopping isn't the only form of entertainment here. The city is also home to The Cynthia Woods Mitchell Pavilion, an iconic outdoor amphitheater known for hosting world-class concerts and events. Whether you're a music buff or a lover of performing arts, this venue should be on your must-visit list. Be sure to check their event calendar in advance and secure your tickets for an unforgettable evening.
For a memorable experience, pack a picnic basket before heading to the Pavilion. Enjoying a homemade meal under the stars while being serenaded by your favorite artist is a truly unique experience. The Woodlands is an engaging city, and whether you're planning a visit or contemplating a move with the help of Houston long distance movers, this Texan gem promises a dynamic blend of shopping and entertainment options that make every day a new adventure.
Immerse Yourself in the Art and Culture of The Woodlands TX
The Woodlands, a vibrant blend of art and culture, is an inviting haven where creativity blossoms and cultural festivities thrive. Central to this rich scene is The Woodlands Art Council. It curates a dynamic array of events and exhibitions year-round, spotlighting the profound talent and ingenuity of local artists and performers. Whether you're visiting or choosing the right interstate movers for your Texas move, make sure to include these enriching and captivating events in your Woodlands experience. It's a remarkable way to immerse yourself in the artistic spirit of this dynamic Texan city.
For younger explorers, The Woodlands Children's Museum is an absolute must-visit. Designed for children aged seven and under, the museum features a plethora of interactive exhibits and activities. It's the perfect place for little ones to learn, explore, and most importantly, have fun!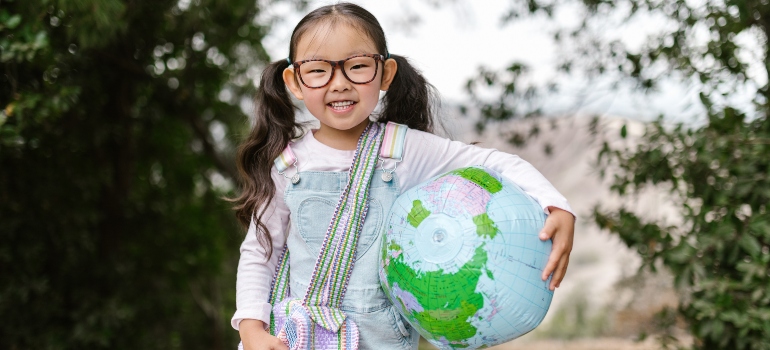 The city also hosts a variety of cultural festivals and events throughout the year. The Woodlands Waterway Arts Festival is a prominent highlight, an annual celebration showcasing stunning works from local, national, and international artists. There's art for every taste and budget here, from fine art to whimsical crafts.
Another major highlight is the Lighting of the Doves celebration during the holiday season. This beloved tradition brings the community together in a sparkling celebration of both peace and unity. It's a wonderful spectacle and the perfect way to round off the year.
If you're planning to make your office move to Woodlands enjoyable, these art and cultural experiences will help you connect with the local community, providing not just entertainment but a deeper understanding of the city's spirit. Each cultural event and venue in The Woodlands opens a new window into the city's vibrant arts scene, making it an exciting place to live and work.
Savoring the Flavors: Dining and Nightlife in The Woodlands TX
If you're a foodie at heart or love to indulge in the vibrant nightlife, then discovering Woodlands TX will be a real treat. This Texan city boasts a diverse food scene that caters to all palates, promising a culinary journey like no other. From farm-to-table cuisine to international flavors, the city's food landscape is as varied as it is delicious.
Among the top restaurants in the city is Fielding's Local Kitchen + Bar, a locale celebrated for its innovative menu that celebrates local produce. Think dishes that change with the seasons, all crafted with locally sourced ingredients. This spot truly encapsulates the farm-to-table ethos.
Another culinary star in The Woodlands is Hubbell & Hudson Kitchen, a place known for its exciting fusion of flavors. Offering a unique blend of modern American cuisine and international delicacies, this restaurant is bound to satisfy your cravings. Be sure to reserve your table in advance to avoid missing out on these gastronomic wonders.
Apart from the dining, The Woodlands also offers a vibrant nightlife scene. The city is dotted with a plethora of both bars and lounges, each offering a unique ambiance and an array of drinks. Whether you prefer a quiet glass of wine in an intimate setting or a lively night of cocktails and music, you'll find a venue that matches your mood.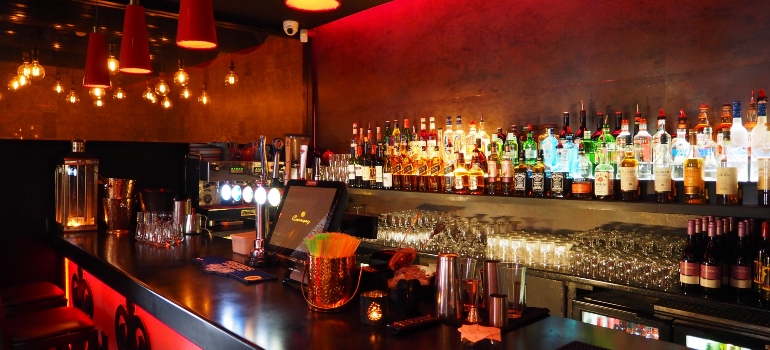 For beer enthusiasts, there are several local breweries to explore. These offer a great chance to both sample local brews and learn about the beer-making process. If cocktails are more your style, you'll find plenty of bars whipping up creative concoctions. Live music is also a significant part of The Woodlands' nightlife. Many bars and lounges feature local bands and artists, offering the perfect backdrop for your night out.
Remember, reinventing yourself after moving to Texas means embracing these cultural experiences. The vibrant food and nightlife scene in The Woodlands is not just about satisfying your taste buds or letting your hair down. It's about immersing yourself in the local culture, connecting with the community, and truly becoming a part of the city.
Venture Further: Nearby Attractions in and Around The Woodlands TX
The Woodlands is a city of wonders, but it's also the perfect starting point for exploring the beauty that lies beyond its borders. Whether you're looking for an outdoor adventure or a serene retreat, the surrounding areas hold a treasure trove of attractions.
Just a stone's throw away, you'll find the enchanting Lake Conroe. This vast body of water serves as a playground for outdoor enthusiasts. You can try your hand at fishing or jump aboard a boat for a leisurely tour. For the more adventurous, both water skiing and jet skiing are great ways to inject some excitement into your day. Alternatively, find a quiet spot along the shore, take a dip in the clear waters, or simply unwind under the Texan sun.
Not far from Lake Conroe, the Sam Houston National Forest awaits. This expansive natural reserve is a paradise for nature lovers. The forest offers numerous hiking trails, varying in length and difficulty to suit all fitness levels. Along these trails, you'll encounter a variety of both flora and fauna, making each trek a unique journey through nature. If you're an avid camper, the forest is peppered with camping sites where you can pitch a tent and spend a night under the stars. When planning these day trips, remember to pack essentials like sunscreen, hats, and comfortable shoes. It's also good to check the weather forecast to make the most of your trip.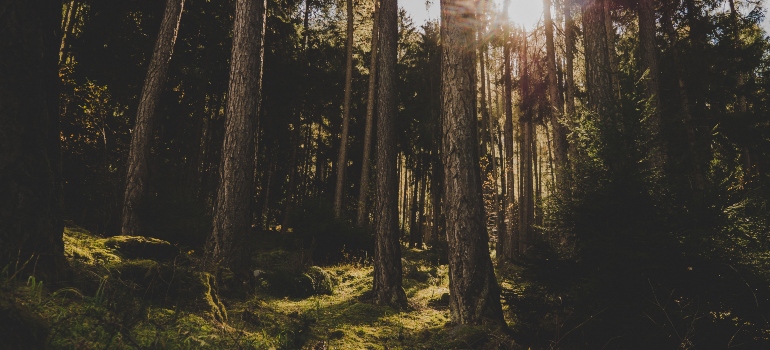 As you explore, you might pick up mementos or need a place to store your camping gear. Here, the benefits of climate-controlled storage for your Texas home become apparent. It's a hassle-free way to keep your belongings safe and in top shape, ready for your next adventure. The Woodlands is not just a city; it's a gateway to exploring the diverse and beautiful landscape of Texas.
Unleashing Your Adventure: Discovering Woodlands TX
We've journeyed through the vibrant tapestry of The Woodlands, exploring its rich blend of outdoor activities, shopping, dining, and cultural offerings. With everything from kayaking on the Woodlands Waterway, hiking in the George Mitchell Nature Preserve, and relishing culinary delights, to attending concerts at the Cynthia Woods Mitchell Pavilion, the city is a melting pot of experiences. Discovering Woodlands TX is a journey filled with both wonder and excitement at every turn. Remember, every corner of this Texan city holds a new adventure. So, don't wait! It's time to plan your own discovery journey and immerse yourself in all the extraordinary activities and attractions that The Woodlands Township has to offer.