You must have heard that people believe life happens while we make plans. The older you get, the more you'll realize that you can't control many things that affect your life plans. Of course, there are plenty of things you can control, develop and improve. The need for reinventing yourself and your career often comes when things slip from your hands. Fortunately, inside the person, there is a will to accept a new situation and get the best out of it. If you have decided to leave Texas for some reason and plan to start fresh afterward, reading this article will be helpful. Today we'll discuss many factors that will help you transform yourself and become ready for new accomplishments in your career. So, stay with our experts from State to State Move, perform your relocation smoothly, and devote yourself to your new life chapter. Let's do this together!
Reinventing yourself and your career begins with evaluating your skills and interests
Now that you have decided to leave Texas and look for new opportunities in another state, you'll need to make a plan and turn your wishes into a reality. For instance, if you opt for moving from Texas to New York, you will need to make a solid plan. This state is home to some of the most successful businessmen of the world. To become one of them, you need to know your skill set and be ready to improve it. So, once you decide to hire our professionals specialized for moving from Texas to New York, prepare for evaluating your interest and take this to consider the skills you have.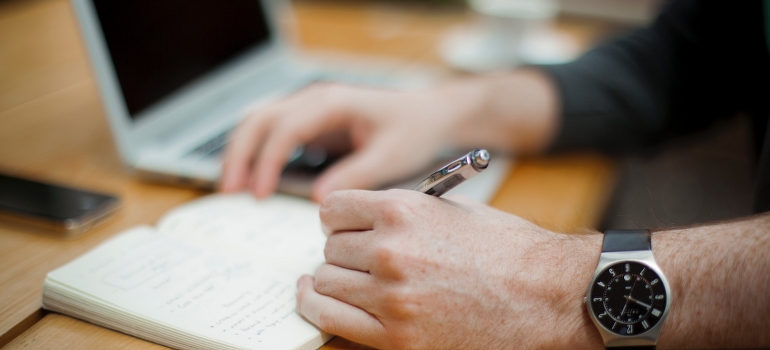 For any serious job seeker, a balanced skill set is essential. So, define whether you have soft or hard skills and think about fitting your skills to the job position you are looking for. Here are some of the steps you should not overlook when working on reinventing yourself and your career:
be realistic when evaluating your school, previous work, volunteer, and other relevant life experiences;
be realistic about your current skills and things you are good at:
make a list of your activities during schooling and volunteer work. Remind yourself of organizations, clubs, and communities to which you belonged;
define your values and what matters to you the most;
define your interests and thoroughly think about the things you like to do;
write down all of your activities, and hobbies and think about what you like about them;
once you access your skills, interests, and activities, try to determine the relationship between your interests, skills, and possibly your new career.
Assessing your current skills, experience, and qualifications
The skill set you own is something that strongly influences the career options you have at your disposal. So, ask yourself do you have any transferable skills and competencies. If you do have them built and developed in one environment, you can easily get employment in other settings and adjust and expand your knowledge accordingly. But don't judge yourself in case you are not completely happy about the level of skills you have. As long as you are ready to work on expanding your skills and you are aware levels of knowledge you pursue, there are great chances for you to accomplish what you wish for. Nevertheless, to start working on the new job you find appealing, you will need to present your skills, experiences, and qualifications to your potential employer. So, make sure you are ready for it, and if you are not, devote your time to practicing.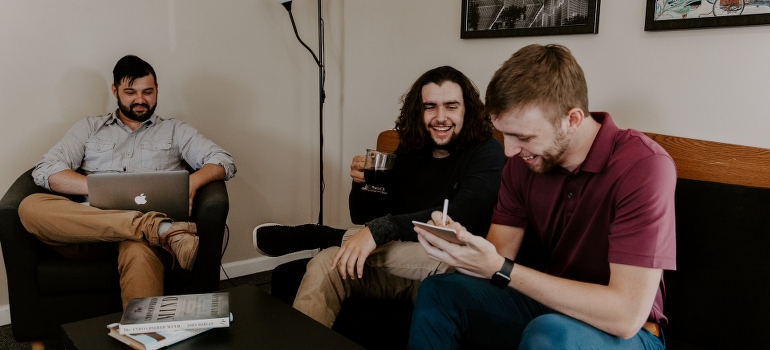 If you are struggling with defining your skills, we recommend you write down your previous job experiences by date. On the other hand, create a list of your qualifications. Then, try to naturally connect your experiences with the qualifications you have, and also with the things you strive to accomplish in the future. It will help you create an honest, powerful, and convincing story about your pace, changing yourself, and craving for a transformed career. With these important things in mind, it will be easier for you to cope with moving from Texas to Maryland. And you will be more able to enjoy your relocation experience with the help of our interstate moving specialists.
Exploring your interests and passions to find new career paths
It is not that easy to focus on accessing your skill set and previous experiences in the middle of the moving process. These two endeavors are challenging, and working on both of them at the same time can leave you exhausted. So, as one of the top-rated experts for moving from Texas to North Carolina, we recommend you first conduct your moving tasks. When you cross over this task on your to-do list, you will get more motivation and energy for reinventing yourself and your career path.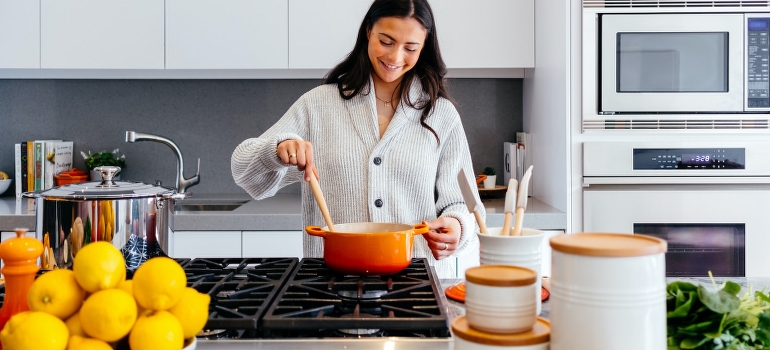 After reloaction, it is time for exploring your passions and interests that may rise and change in the new environment. So, do not rely only on the qualifications, skills, and experiences you have. You also have a chance to enlist your passions, values, and interests and make your career more meaningful than it was before. Firstly, move your home with our experts for moving from Texas to Florida and settle down at your new home. When you complete it, you will be ready for exploring ways to connect your passions with the job you do. Consider your activities and hobbies and try to implement something you are passionate about in the job you do. Think about the things you spend your time and money on, topics you love to teach and talk about, etc. And starting from a new place will give you more energy to accomplish it!
Researching career options in your new location is an inevitable part of reinventing yourself and your career
Once you leave Texas, you will need to discover your new options, in another state, in a strange city. Although this sounds terrifying for many job seekers, it is a unique opportunity for each individual when it comes to career path overall. As you know, job opportunities in the USA vary from state to state. Every state has its popular fields and industries, and companies that have their headquarters or branch offices that are located there. In addition, the job market in a certain state is one of the reasons why people want to stay there or leave it.
For instance, if you opt for moving from Texas to Georgia, you will need to explore the job market there and find a connection between your skill set and current employment opportunities. To find out if there is a perfect match between these two factors, you will need to do your research. So, let's find ways to complete your mission successfully.
Overview of the job market in your new location
A place where supply includes individuals and professionals looking for a job meets the demand in the form of available work positions and needed labor force is called a job market. Once you understand the job market in the city you decide to live in, it will enable you to assess your competitiveness and career plan better. Moreover, understanding the job market is vital if you are working on reinventing yourself and your career. For example, once you move with our specialists for moving from Texas to Boston, you will need to get informed about the job market in Boston. So, do your search online ahead of the move. Also, talk with colleagues or relatives who live and work in Boston to get the answers that you need.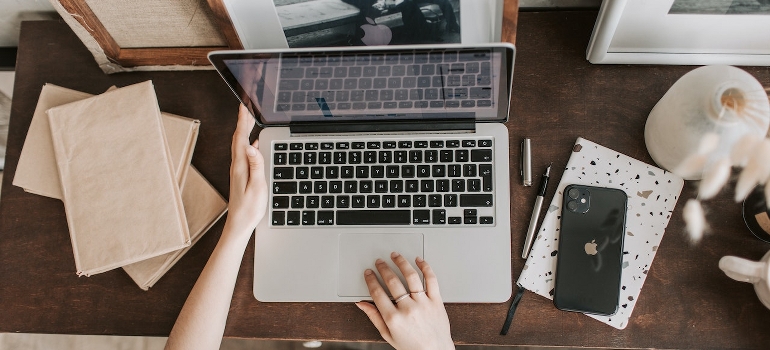 Researching job opportunities in new industries or fields
No one likes to feel stuck in the rut for a long time. If you dealing with this feeling, it is time for you to consider a career change. If your plan is to reject the old patterns, values, or activities since they no longer serve you, you can change them for better options. This is what reinventing yourself is all about and it will reflect on your career. What to try to build your career in a new field or industry? You can make it if you find out your available options after moving from Texas.
Taking advantage of online resources and job search platforms
Looking for a job was a serious undertaking decades ago. Nowadays, it is a simple process if you take advantage of available tools that could save you a lot of time and energy. Numerous filters you can use will help you search with ease. So, consider using online job search platforms such as LinkedIn, ZipRecruiter, and Glassdoor. Using them helps you communicate easily, get information quickly and stay updated all the time.
Gaining new skills and certifications
If you do realize that reinventing your career requires getting new skills, get ready to work on it. You can relax, it doesn't literally mean you are forced to get back to school again. Here are the things you can do to gain the needed certifications and a new set of skills:
opt for online learning courses;
pick internships, volunteering, or rotations;
learn more about stretch assignments and mentorship.
Identifying skills and certifications needed for your desired career path
Taking a huge step like a career change brings many responsibilities. But there is also beauty in the process. If you feel like you have found your ideal self after moving from Texas to Tennessee, determine which skills you need to gain. So, find out what you need to know to get the new job you want so much. This is the only way to start your desired path.
Pursuing education or training programs to gain new skills
Undeniably, your career depends on your willingness to learn constantly and stay on track with technology and global job market changes. So, don't reject any training programs that will lead you to your dream job after reinventing yourself. Accept lifelong education you will find yourself on the way to career success.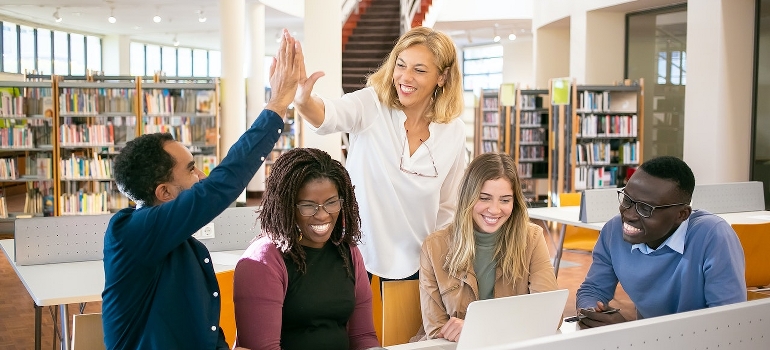 Finding local organizations or groups that offer training or certifications
Meeting your new city after moving from Texas to Ohio will be even more exciting if you need to find there organizations that will help you continue or start your education related to the new job your want to get. This presents a great way to meet the local job market and formal and informal educational institutions. Use your neighbors, relatives who live there, and the Internet as a source of information you are looking for.
Considering online courses or programs for maximum flexibility
If your new city offers training or courses you can attend online, maybe it is the right solution for you. On the other hand, if you don't have enough options to gain the needed certifications in your new place, online courses will help you overcome this deficiency. In addition, you can learn at your own pace in an environment that works for you the most.
Building your professional network in your new location
From going to organized gatherings to making connections with new smiling faces and your neighbors, many things can help you to build a professional network after leaving Texas and moving to another state. Below you can learn more about things to bear in mind when you set a goal like this one.
Strategies for networking in your new locations
Here are some of the top-recommended ways to build a professional network after moving:
focus on the right people;
try to build long-term relationships and you will create win/win situations;
use social networks;
always be ready to give and receive.
Attending local industry events and meetups
Once you find your target industry and start working on gaining new skills to dive into a new field, you will need to do it with the help of your future colleagues. So, organize your time wisely and get ready to attend local industry meetups and events. Once you join networking groups available in your new area, you will be close to the people who can connect you with your future coworkers and colleagues.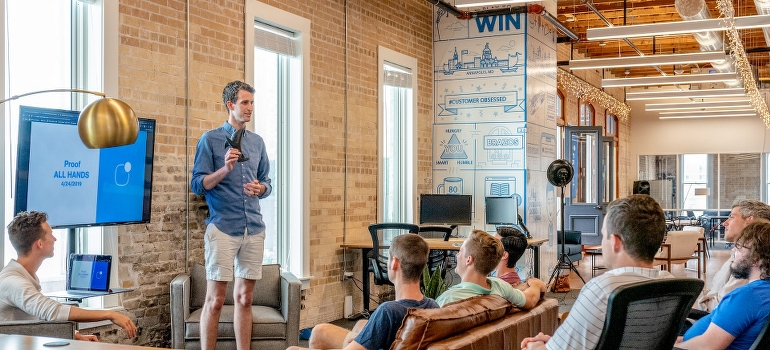 Joining professional organizations or associations
Professional development is a long process that takes a lot of effort. Since it is a purpose of reinventing yourself and your career, start working on it after moving from Texas and settling into your new home. Whether you need professional contacts, mentors, or new certifications, you should become a member of targeted associations and organizations. So, organize your schedule and find an organization you will join.