It's difficult to plan the relocation process. It consists of many parts, and one of the most important and heaviest is the packing. Packing is the most demanding process and therefore requires a lot of time. If your process is based on moving a large house, it will take a lot of work. This is exactly the reason why people decide to go for downsizing before state-to-state relocation. The most common reason for this is that it's easier to unpack smaller luggage and you will need less living space. This can even help reduce costs. For moving from state to state, moving companies will be of the greatest help in this process. So hire them and let them take care of the whole process of your relocation.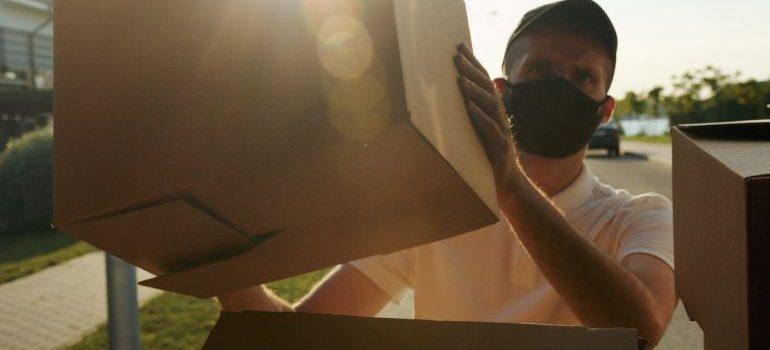 Start preparations long before state-to-state relocation
It's very important that you start preparing to move on time. That way, you will have time to dedicate to all the steps you have planned. For starters, make a good relocation plan with your company. State-to-state relocation requires a lot of attention and preparation. That's why it's best to have moving experts with you. Preparing to move is based on preparing your belongings for this step. It's necessary to provide appropriate packaging for packing. As well as protective material. The advice for easier and organized packaging is to make a to-do list. Write down all the steps you need to do and make a list of things you need to pack.
Pack your moving boxes
To successfully pack your moving boxes, you need good organization. When it comes to reducing your stuff, you really have to devote a lot of time to that step. Sort all things first. Make a list of things you will be moving, but a list of things you no longer need can also be helpful. When you make a list of what you are moving, start sorting. Sorting is an important step in the process of preparing your items for packaging. That way you know what and where you are packing. Don't forget to mark your boxes and indicate what's inside. As you pack, redraw your checklist one by one. This method will help you pack successfully and know where everything is.
If you have any difficulties during the packaging process, feel free to contact the experts for help. Our professional packers will pack all your boxes. Don't doubt their expertise, because it's a job they do every day. So use a packing service, let them do it, and reduce your stress.
How to do downsizing before state-to-state relocation
When you decide on long-distance moving, you will need to plan the first days of life in your new home in advance. Keep in mind that on the first day you will need items such as beds, tables, chairs, curtains. But if you want to reduce your belongings, there is no need to pack such bulky furniture. The cost of moving large pieces of furniture can be high, which will not pay off. That is why it's better to leave that furniture aside and replace it with another. After moving into your new home you will surely want to replace some furniture with new pieces. So don't move it in vain.
If you are moving into a smaller home, believe that some pieces of furniture will not fit their size. So, here are a few things to pay attention to before state-to-state relocation.
Old used furniture
Worn clothes
Cleaning agents and accessories
Cheap plastic kitchen utensils
Old bedding, blankets, and curtains
Unnecessary, damaged decorations and old paperwork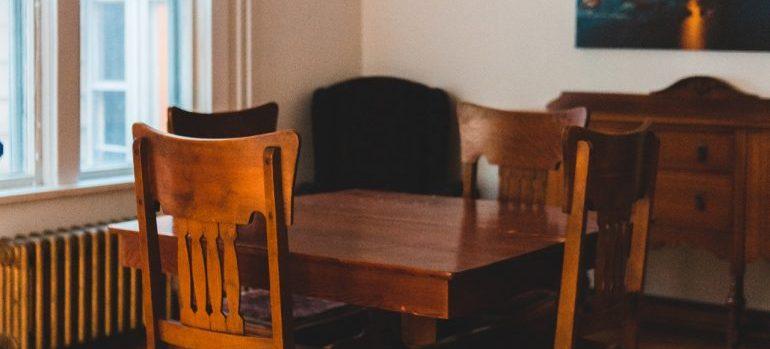 You certainly won't need these listed items anymore, so don't pack them. But again, the decision is up to you. If any of these things have sentimental importance to you, pack up and move.
Make a plan for your unwanted things
This is a step that will be of great help to you. You certainly don't want to find yourself among a large number of things you don't need anymore. When you move, you will be left with furniture, clothes, kitchen utensils, bedding, etc. You must be wondering what to do with it? There are several solutions to this problem. Furniture that is in good condition can always be sold second-hand. You can donate clothes and other things that are also well preserved. This will be an opportunity to do a good deed. You can also recycle anything that is damaged and in poor condition. This is a very important step because you will prevent environmental pollution.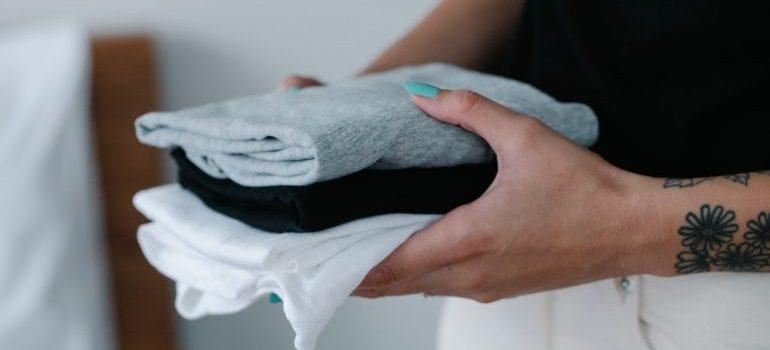 Use a storage solution for your downsized belongings
If even after the above steps you have things you have nowhere to go, storage services are the right solution for your needs. By choosing this service you will have the opportunity to keep your things in a safe place. You can store things as much as you need. Our company offers you the safety of your belongings, safe storage, professional and affordable service.
Summary
Downsizing before state-to-state relocation can bring you many benefits. It's always easier to pack, move and unpack a smaller amount of things. This will be useful because you will have the opportunity to buy a new piece of furniture, and moving will cost you less. What you need to do is allow our cross country movers Dallas to take care of the whole relocation process. Follow the steps we have given you and organize the move. If you follow our advice, everything will go smoothly.