Relocation is not easy. And when you are moving out of state – things are even harder. All that documentation, planning, moving, and transportation can really get on your nerves. In all that mess, who's going to think about organizing electronic devices when moving? Well – you have to! Or you can ask your movers for help. Either way, let's see how to do it as simple as possible.
Before you start organizing electronic devices when moving
You need to start organizing electronic devices when moving, but you're just not sure when to do it. When you move, in most cases you have to respect certain time limits. You got an amazing job offer in another city and need to contact your new employer immediately and move quickly? Or maybe you found the house of your dreams for a good price that you have to move into before someone else who is also interested in the same property does? No matter if you need to hire professional moving company or not, time is one of the key factors when moving.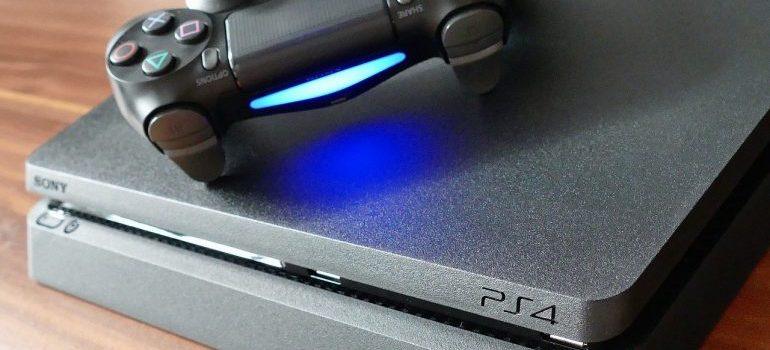 And moving alone is in most cases a mission impossible. If you do not have enough neighbors, friends, relatives to adequately assist you with packing and unpacking, disassembling furniture and carrying heavy items, then you are in big trouble. In the event that you have called for a small number of people who are not strong enough or skilled enough, you can put yourself and those who are helping you at risk of injury or you may damage your furniture. The same goes for your electronics. Depending on where you move, it's simply cheaper to contact professionals and calculate your costs in advance.
Electronics are valuable items
Many people own antiques and artworks, art paintings, glass and porcelain objects, and many other valuable things. Of course, electronic devices cost as well. All of these items are delicate and can be easily damaged if they are not specially protected during packaging… and if you do not transport them properly.
Still, if you're moving out of state, you may not need to move all your electronics. Think about buying new ones and donating or selling your old ones. If you want to get rid of unnecessary devices, you can sell your TV, phone or laptop online.
Organize your electronic devices in one place
First of all, make a list of all the electronic devices you have at your home. After that – group them down. You need to see what's working and what is broken or damaged, what you want to donate and what to sell… Either way, you need to group your devices in one place. A moving company can help you with packing and securing your items, so it can be a great idea to contact them once you start groping.
Of course, there are those who think that hiring professionals for packing is just a waste of money. However, think carefully before deciding to pack on your own. Relocation is not moving two or three objects from one room to another! And you need to protect your items for transport, loading and moving. So all this involves packing, moving, transporting and moving your entire household or entire office into a new space. As you see, there are numerous reasons why a relocation company is a better choice than moving on your own.
How to pack electronics
As we said, protecting electronics is not easy. And the experience is critical to moving effectively. Moving companies hire professionals with extensive experience, who know every relocation phase. Movers know that small and fragile items, antiques, artworks, appliances, and other valuables are packaged in special boxes, protected with foils and sponges. They also know that the boxes are precisely labeled to ease the unpacking process in a new home or office.
Prioritize your devices
Once you start organizing electronic devices when moving, you need to put them in some category. What you will be using first (your laptop, hairdryer) and what you don't use every day? Put all the cables and charges next to the apparatus it belongs to. Also, remember to take photos so you know how to plug them back in once you move.
For moving to be efficient and completely secure, some (and sometimes all) pieces of furniture need to be dismantled so that they can be carried through doors and through corridors and better protected from damage.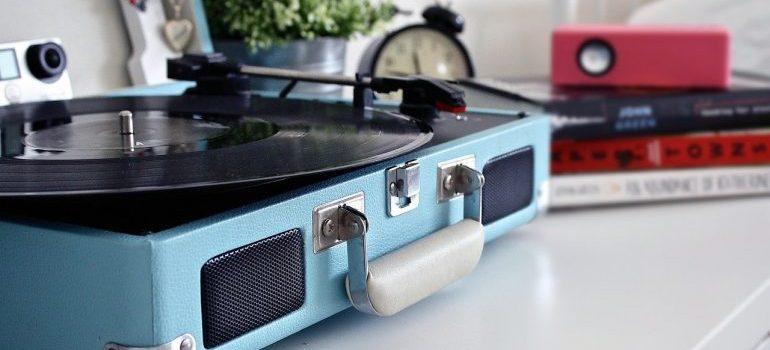 For experienced workers, assembling and disassembling all types of furniture is a routine job. They also know how to carry large and bulky items without damaging them. But more importantly, they know how to carry your fragile items without damaging. This is your guarantee that all your items will remain intact and in the same condition after moving. Finally, professionals will safely load and transport pianos, billiard tables, appliances and machines, photocopiers, bulky pieces of office furniture, and all other special oversize items.
An inventory list is a must
Make a list of all the electronic devices you own. In this way, you will know what you have at all times. As we said, moving companies have vehicles with different payloads – from pickup trucks to large trucks, so they can transport your entire inventory in just one moving tour. You probably wouldn't be able to organize it yourself and would have to do a few tours. This might not be a problem if you move across the street, but in case you move to another city, one tour can last 5-6 hours, maybe even longer. So think about it carefully, and good luck!