Making a long-distance move will change your entire life. A new job or location might be exciting, but there is also a lot of uncertainty. It is difficult to move your entire household to another state. Making a significant change involves several factors. Therefore, it is advised to thoroughly investigate all of your possibilities before making a crucial choice. So, if you're debating whether to move far from your current residence, you should sit down and make a plan, everything from hiring state to state movers to finding a new place. If you are still considering, here is everything you should know about how to decide if long distance move is right for you.
Start by doing your research
There are many factors to consider when deciding to move a long distance, and it's not only about finding a new home, career, or location. Nearly all aspects of your career, personal, and family life will be impacted by the relocation. Any choice that affects your future, as well as the future of your loved ones, is one that demands your full attention. So, before making a choice, it is essential to consider all possibilities and potential repercussions. For important decisions, many people also use a list of pros and cons. For example, you want to move to Missouri City. You should see all the pros and cons of life in this city, whether you can find long distance movers Missouri City TX, and so on. It is easier to make a decision if you have everything on a piece of paper.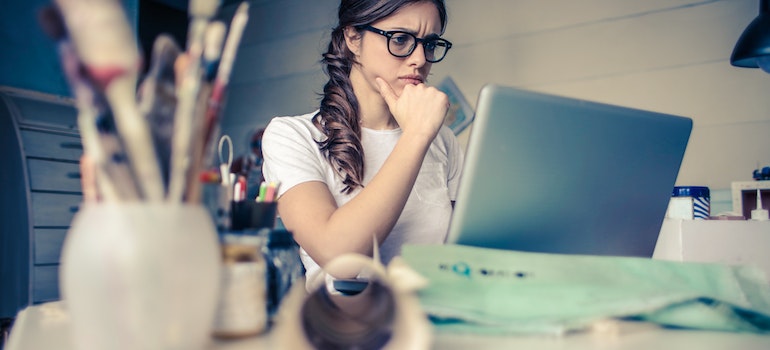 What factors to consider before moving long distance
Every person has a different reason for moving. It depends on your unique circumstances, including your family, work, location, and long-term objectives. Additionally, your final choice is influenced by your family's beliefs and circumstances. For this reason, it's crucial to consider your motivations for moving. Many people are usually moving due to a romantic relationship, a new profession, or an education. Each of these factors influences your choice. Why is it important to consider all the factors? For example, your plan is to live in Pearland, Texas. Make sure everyone involved in your relocation wants to live there before hiring long distance movers Pearland TX. This applies to people moving with their partners and kids. You should see if your partner can also find a job or wants to leave their current one because of you. If you are moving alone, then this is not a problem.
Consider your life circumstances
Different lifestyles provide various degrees of flexibility. Additionally, some people adapt to major life changes better than others. Your choice is influenced by your job, relationships, flexibility, and coping mechanisms. For instance, a young single person's decision-making process differs from a person's with a partner or children. Therefore, you should think about the following questions before moving with long distance movers Jacinto City TX:
How well are you able to adapt to life in Jacinto City?
Are you excited or sad about a move?
Are you moving with your family?
If you are in a relationship, is your partner willing to move?
Is your relationship strong or not?
Does the new place compare in size to your previous one?
Is housing both accessible and affordable?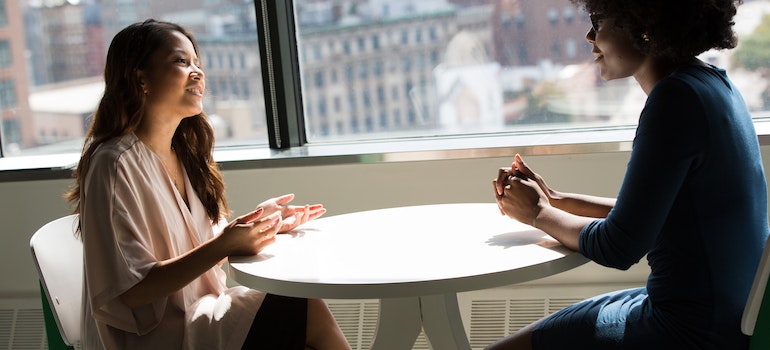 Think about your family
If you have children, it goes beyond what you want. The requirements and preferences of your partner and children are equally important. Other family members may experience both excitement and sadness as a result of major life events. Moving may have a significant impact on your relationship as well as on the entire family. It might be difficult to leave one's existing home and job. In addition, adjusting to a new normal takes time. To put it another way, it's important to discuss the choice with your partner and children if you have any. For example, you want to live in South Houston. Then, make sure changes in your financial situation won't impact your family members. If any members of your family struggle with health issues, find a doctor before relocating with long distance movers South Houston has to offer.
Your partner and kids
Lastly, before you decide if long distance move is right for you, you should consider the following things related to your family. Include your spouse in the decision-making process and pay attention to their wants and feelings regarding the relocation. Before moving further, make sure they are completely on board. Therefore, before you move with long distance moving companies Fresno TX offers, see if they can find a job in the city. You should also consider if they can continue doing what they like, whether it is a sport, book club, or similar. On the other hand, children are affected by moves in many ways, depending on their age, requirements, and personalities. For instance, some younger kids could readily accept the change, while teenagers might be slightly more reluctant. However, kids need to feel that they are a part of the dialogue, regardless of age.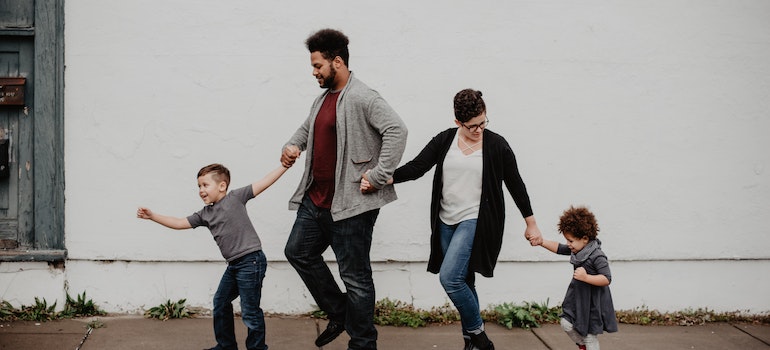 Decide if long distance move is right for you according to your professional development
It might be exciting and perhaps result in a promotion to accept a new work offer in a different place. It could be an opportunity to increase your network, knowledge, and abilities. However, every opportunity has a cost associated with it. You may need to adapt to the new supervisor and work culture because the workplace will be different. And even if you stay in touch with your home network, you'll still need to network at your new workplace. Think about how the change will affect your immediate and long-term objectives. Specifically, think about the negative repercussions of your new job and location. It is fairly easy to hire long distance movers in Cypress TX. However, you need to see if Cypress offers all the employment benefits as your current city. If your company is sending you, see if they will cover the moving expenses or not.
Consider the location of your future city
Let's say you want to move with long distance movers Seguin TX. In this case, you need to consider the following factors about the city. Although the weather has an impact on happiness, there are other factors to take into account when moving. The cost of living, the size of the community, the culture, the schools, the activities, and the housing are among them. Then, see if living in Seguin is something you're used to or if it will be a big change. How will it affect the things you do and the things you like? In addition to this, see if you can find any inexpensive housing that satisfies your needs. Check how much it costs to live. Will it impact your spending and your leisure activities? What about local schools? Do they fit your family's needs? Think about how the change will affect your immediate and long-term objectives.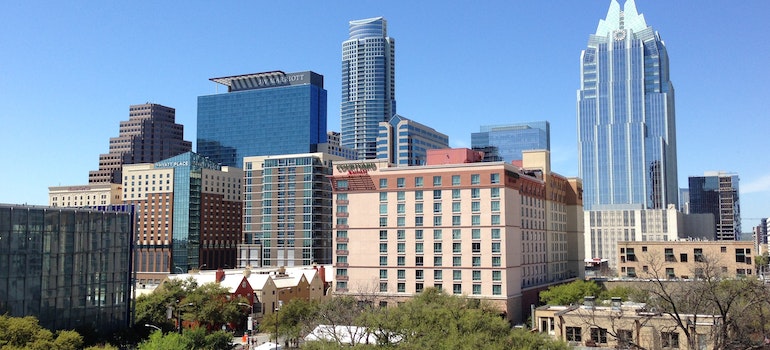 You cannot skip all the financial implications
Moving is undoubtedly expensive. Additionally, relocation costs are only a portion of the total. Traveling, living expenses, and housing costs must all be taken into account. For this reason, see how much relocation costs will be. How will they be paid—by you or by the company? What about the cost of living? Are they similar to what you're used to, greater or lower? Think about your salary and perks change. Will your way of life change due to your new financial situation? Then, see about the house you can actually afford. If it doesn't work out, could you afford to relocate again? After you consider all the questions here, plan your budget. This should include all the moving and living expenses. You should try to find a house within your budget first since you will need a lot of money after relocation.
Decide if long distance move is right for you based on long-term consequences
Relocating is typically a long-term commitment. Therefore, think about the larger picture rather than the immediate thrill of a new adventure. This means you should see how the long-term situation will impact your choice. A new job, for instance, is just one aspect of your life. Think about your days, weeks, and years after the relocation as you take a step back and try to picture your new life. In addition to this, you should make sure this relocation is best in the long run for you and your family. If not, you should always think about alternatives. You also need to see if this will be a wise choice in a month, a year, or in five years. Thinking about long-term consequences is not always necessary. Some people don't like to think this much in advance, but it is better to consider everything.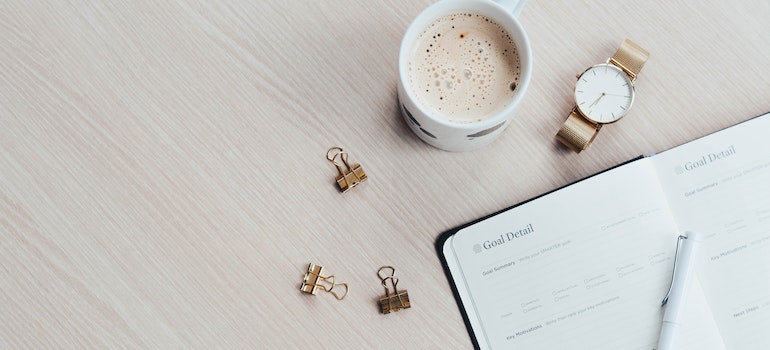 See what other people think and ask for advice
It is always better to hear what other people think about certain topics. Then, it is up to you whether you will listen to their advice. First, you should speak to those not personally affected by your choice when you need guidance. They will objectively look at your situation. On the other hand, your parents or employer probably have subjective viewpoints on the subject. Ask reliable peers or mentors who have experience with similar decisions instead. You may learn what they encountered and how it changed their lives since they have already been there. Of course, your circumstances will differ from theirs. But you can notice something you haven't before considered. Asking other people is another good way to decide if long distance move is right for you. Therefore, don't try to influence the conversation rather, be open and listen to their opinions.
You won't know until you try!
It's a good idea to test out your new position or area if you can. There is no better way to imagine how life would be following a move. Ask the company if you may work in the new office to get a feel for it if you're relocating for a job. Even if you cannot do that, you may spend a few days in the new neighborhood to get a feel for it. Speak with some of the residents of the area. Visit shops, look around schools, dine at restaurants, and stroll around neighborhoods. Participate in your favorite pastimes and interests. On the other hand, if your job can't send you there, you can visit the city in your free time. It should still give you an idea of life in this city. Therefore, you can prepare yourself in advance.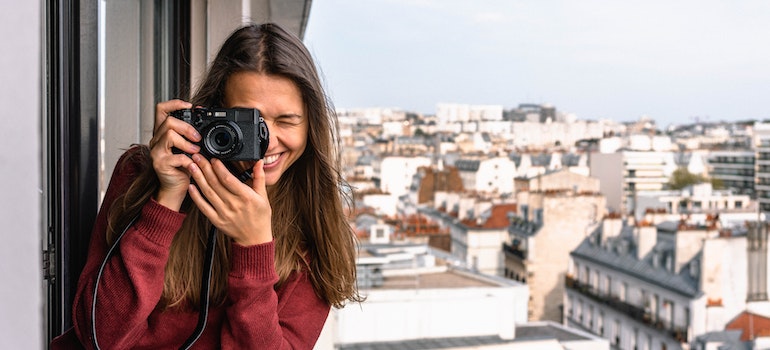 Have everything written down on a piece of paper
It might be challenging to keep everything straight because there is so much to consider. Even if it appears a little excessive, putting things in writing and evaluating the data is beneficial. For this reason, go over the questions, write down your responses, and make notes. To make it easy to examine and assess, keep it basic. Then, try to be objective. Play devil's advocate if necessary, and try to be neutral while recognizing your biases.
Have a backup plan
Lastly, when you need to decide if long distance move is right for you, always have a plan B. No matter how certain you are in your choice, things could not turn out as you had hoped. Maybe everything seemed fine from the outside, but it wasn't so fantastic when you got there. Therefore, it is better to have another option before moving permanently.