Is your move getting sooner, so you're looking for ways to move the antique furniture? Many long distance moving companies are battling with ways to preserve antique furniture but also deliver it in good condition to the new location. State to State Move will help you find the best way to relocate your precious antique furniture without compromising your safety and spending excessive energy. Another fact that contributes to packing and moving antique furniture is that there's no replacement for it. You must be very careful when handling it and do all the right things. That way, you're minimizing the risk of damage during the transport, and we all know how much damage to the antique furniture piece can cost. To find out how to approach moving antique furniture the right way, keep on reading!
The first step to moving antique furniture is making an inventory
When you start figuring out the logistics of your move, you'll need to list all the antique furniture you own and want to move. Orlando long distance movers will do their best to move your antique furniture and deliver it in the perfect condition, but will every moving company be able to do that? Make sure you take quality photos of those pieces from every side. Note the damage, if any exists, be it a small scratch or a missing, chipped wood piece. When you take photographs, make sure you do it with a quality camera. Take photos of the damaged parts of the antiques.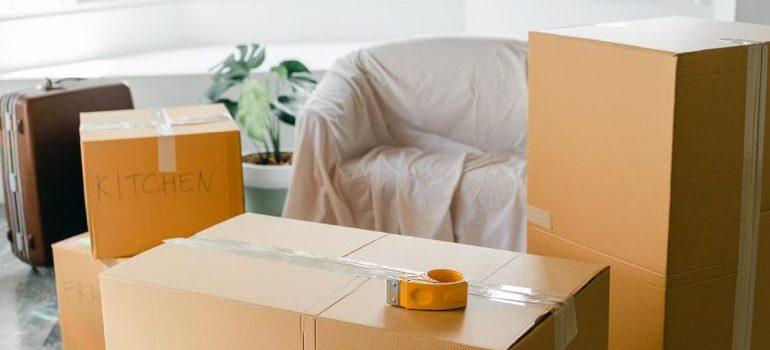 But why do you need to do this? It's proof of the state of your antique furniture. After the move, you will want to assess its state. The best way to do it is to have a picture and a detailed description of its condition. If you notice any damage that wasn't pre-existing, you should talk to your insurance company. That way, you have the proof of the damage, and you're sure you're not making it up. It is old furniture, after all, and keeping track of all the dents is hard.
Prepare your furniture for the move
Moving antique furniture comes with certain considerations. The age and fragility of these pieces mean that you must take extra care in order to ensure the safe transport of these precious items. When preparing an antique piece for the move, it's important to secure it fully with bubble wrap and packing materials. The corners should also be adequately cushioned, as sharp impacts can easily damage them. If necessary, strengthen any weak connections or joints with glue, screws, or bolts beforehand. Likewise, layers of sturdy cardboard sheets should be placed around the piece to provide structural support. In addition to these precautionary steps, it is essential that the item is handled with extreme caution and placed on a flat surface throughout the entire process. With proper preparation and delicate handling, relocating antique furniture can be accomplished successfully.
The list of the materials that you will need when relocating antique furniture
Here is what you will need in order to protect your furniture:
Packing paper
Packing tape
Bubble wrap
Glassine – it's similar to plastic wrap, but it has features that are highly needed for antique furniture moving.
Blankets
Pads for moving the furniture
Corner protection
Cardboard pieces
Specialty boxes
Packing peanuts or similar material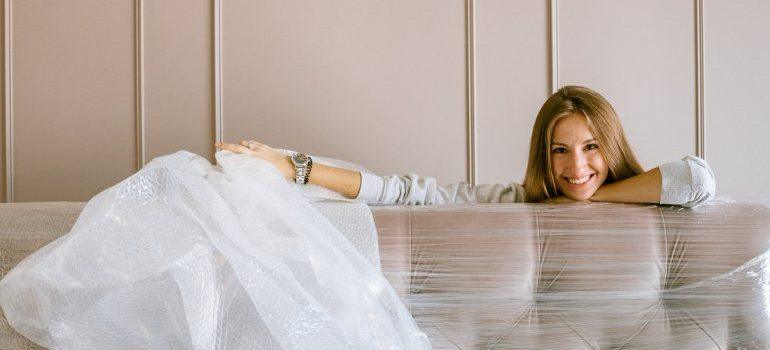 Things to do before moving antique furniture
Before moving any piece of antique furniture, it is important to assess the overall condition. Carefully lift and inspect each piece for weaknesses – weak or broken legs, fragile joints, and pulled away veneer- all potential issues that need to be addressed. You should treat any evidence of woodworm infestation accordingly with a suitable insecticide. Additionally, you should locate long distance movers in Florida with experience handling antiques. Inexperienced movers can cause serious damage as they struggle to move pieces properly and securely. Consult an appraiser if you need help deciding whether it is best to move across town or ship professionally. By ensuring your antiques are packaged correctly and handled properly during the move, you can rest assured that your cherished items will arrive safely at their destination.
Step by step -what to do
These are the things you need to do before you relocate your antique furniture:
Get an appraisal -That way, you'll be sure of the worth of your items and can also communicate it to the moving company. This will help you in the long run if you work with any moving company.
Get insurance-Antiques cost a lot, and you don't want to risk moving them without getting the insurance first.
Cleaning your antiques is a good choice– Maybe they'll have to stay wrapped and packed for a certain amount of time. This is one more reason you should clean them before packing them. You can go over them with a quality cloth to remove the dust. Microfiber cloths are popular because they are soft and don't leave any scratches on the surface, but they collect dust effectively. It's not smart to use any chemicals on antique furniture, and if you think your furniture needs deeper cleaning than you can provide, it's best to involve professionals. Minor damage can cause the value of your antique item to plummet, so choose wisely.
Guide for packing antique furniture
When packing antique furniture for storage or transport, take great care to protect these delicate pieces from damage. Begin by cleaning and polishing the items before covering them to keep dust and grime from sticking. Use protective packaging such as bubble wrap, packing peanuts, or newspaper for extra cushioning. Be sure to place heavier items on the bottom of the box, line all surfaces with packing material for extra padding, and secure any handles or appendages by either tying them off or providing extra padding around them.
If you must disassemble furniture for transport, save all small pieces and hardware in a separate container. Don't forget to label them so you can easily identify them later. The goal of proper packing is to avoid movement inside the box during transit which could cause severe damage. So remember to double-check that everything is secure before dispatching it. Packing your antique furniture and items usually isn't a very complicated process, but it has to be done right.
How to pack paintings
Paintings need specialty boxes that are just a little bit bigger in size. Place the cardboard piece between the painting and the glass. Make an X with the tape, going over the diagonals of the glass piece. That way, if the glass breaks, it won't move in the box and damage the canvas. An additional cardboard piece that goes over it should protect the painting well enough. Secure the cardboard pieces with tape.
Don't forget to wrap all the glass pieces in the glassine to preserve them well. Place the corner protection on each corner. Some of them are made from cardboard, and some out of styrofoam. After you've put the corner protection, take the string and tighten the corners by placing the string in the dent of protection and around the painting. All of that should be able to get into the specialty box, and if there's space left to fill, place the packing peanuts or some similar material.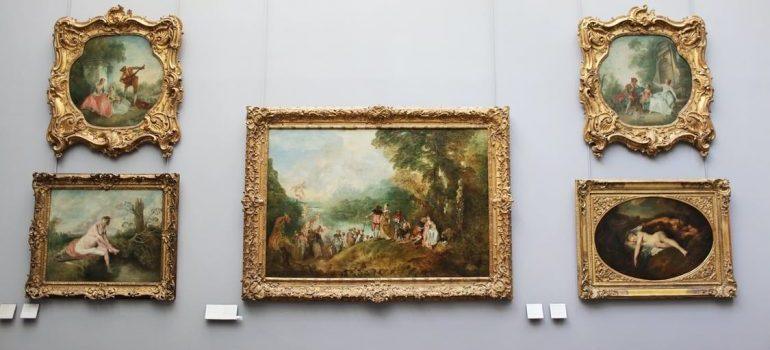 How to pack bulky furniture pieces
If you're sure you can do it yourself, then the first step to packing furniture is disassembling it. Be extremely careful when you're doing that. When you've separated the parts, pack each part separately by wrapping it in a blanket, then securing it with tape. The next step is placing a layer of bubble wrap around it and placing what you can in the box. Fill the empty space with packing peanuts. 
Relocating antique furniture is a difficult task that requires extra care and caution. When packing pieces like sofas, chairs, beds, tables, and more, you must remove any detachable pieces, such as cushions or seat covers. Make sure to take special precautions when handling fragile items such as mirrors and glass components. To protect the valuable wooden surfaces of your furniture from scratches or abrasions, wrap each piece with packing supplies such as protective foam coverings or bubble wrap. Securely fasten everything together such that the furniture cannot shift during transit. Once almost packed, elevate your heavier furniture onto skids to carry them more easily without causing any damage to the floors of your new home. With time and careful planning, you can ensure that your beloved antiques make it safely to your destination.
How to transport antique furniture
When you've packed them and prepared for moving, all you have to do is carry them to the truck and drive it away. It's not as simple as it sounds – you'll need professional help for that. Driving antiques is a delicate process, and you don't want to make the wrong move. That's partly the reason why you should involve professional long distance movers in Miami in the process at this point. They will secure your belongings in the best possible way and prepare them for the trip. Not many companies will do such a quality job at moving antique furniture as State To State Move. If you're looking for someone trustworthy to help you move antique furniture – call us and see why we're the best company for the job!