We know that moving is stressful enough even without having to find a job. We as one of the leading moving companies state to state would like to help you.  This may seem like an impossible task at the start because you probably don't know anyone. Because of that, we've decided to answer your question on how to find a job in Dallas before moving. So let's get started!
Should you find a job in Dallas before moving?
So first you should take a look at your financial status. Cross country movers Dallas has to offer would advise you to put it all on paper. If you're moving to Dallas do you know the costs of living? Can you stay there without one or two salaries? So if you have money it'll be easier to live there or if you have some savings. On the other hand, if you don't have any money you'll have to immediately start working. Then ask yourself can someone help you? Do you know anyone at least a friend of a friend? Or do I have some relatives there? Maybe your girlfriend or boyfriend is moving so it'll be much easier for the whole move and a job.
Now another thing that we should mention is the living costs. Currently, in July 2022, the living costs for one person in Dallas are 1,045$ without rent. But for a family of four is 3,766$ without rent. Both studio and one-bedroom apartment rents have increased by 5%, which means that you'll have to pay $1,462 for a studio or $1,995 for a one-bedroom apartment. While the four-bedroom apartments prices rose by 54% from $2,148 in June to $3,300 in July 2022. This is what you should calculate into your interstate moving budget or any other move.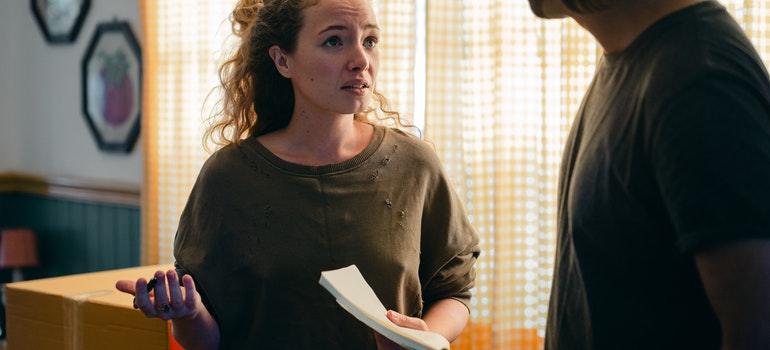 How to find a job in Dallas before moving on the Internet
So if you've already decided to find a job, the easiest and fastest way is online. If you can work remotely from your home, it'll be great and lucky for you. But if you didn't work like this or you want to try working from home, there are plenty of options. We'll provide you with some of the best job search engines. These job engines or websites will provide you with an array of different job opportunities. That's great because if you're new in the city, you can get hired without knowing anyone. You also won't have to rely on anyone or pay them back later; a favor for a favor.
Indeed
Monster
LinkedIn
Google Jobs
Job.com
Dice
ZipRecruiter
AngelList
CareerBuilder
Behance
Ladders
Glassdoor
Getwork
Monster
SimplyHired
Now if you're looking for a job that's online and doesn't require a full-time job that there are plenty of freelance websites. Some of the most popular are Upwork, Freelance, Designhill, We Work Remotely, Toptal, Dribble, Behance, Simply Hired, etc. There are numerous websites so you can also google for example "top freelance websites", and you'll probably find the one that fits you. As you may know, this market exploded during the COVID-19 pandemic, and remote working became a standard practice. Also, you can create multiple accounts across many platforms and you'll probably find a job sooner than you think. Anyway, it depends on what job you're looking for, and in today's ever-growing e-market for jobs of all sorts and kinds, it's impossible not to find something.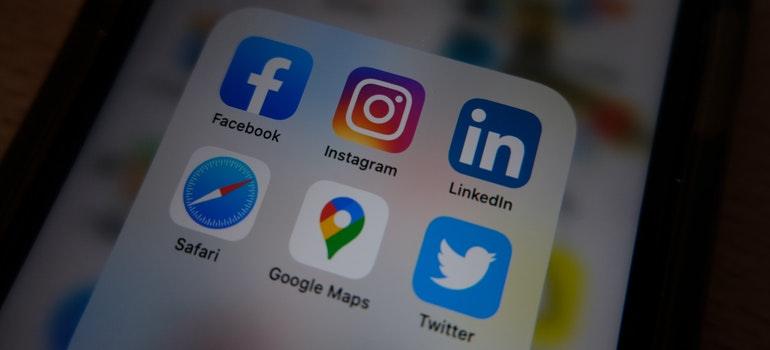 Research, apply and move!
Now first you should create a list with many opportunities, you could also include jobs that you always wanted to pursue but didn't dare to do it. This process will probably be the longest. After you've chosen your dream job, it's time to write a strong cover letter.  There are a lot of templates and examples that you can find online. You can use "moving" at the beginning of the letter, so it catches the attention of the person reading it, and don't forget to attach your resume to it. You also say that you don't know anyone but you need a job and don't forget to formally introduce yourself. Also, tell them why you think that you would fit for this position (experience, interests, university, etc.). You can also ask your current job to work remotely.
Even if you don't find a job in Dallas before moving with one of the best interstate moving companies Texas has, move anyways! This is our advice as there are so many jobs in the city of Dallas, that you can easily find "offline". The first thing that you should do, which technically isn't "offline" is to update your new address on all of your business profiles (like LinkedIn), social media (Instagram, Facebook, etc.), and online platforms where you've applied for a job.
If this still doesn't help try going to a local employment agency. Some of the best (according to Google ratings) are CornerStone, Staffing, Motion Recruitment, High Profile Staffing, etc. Now, these agencies are looking for the best possible candidates for employers, for whom they'll work or do a specific task (if it's freelance). You can also use the newspapers to look for jobs. You could also require a job transfer from your current company.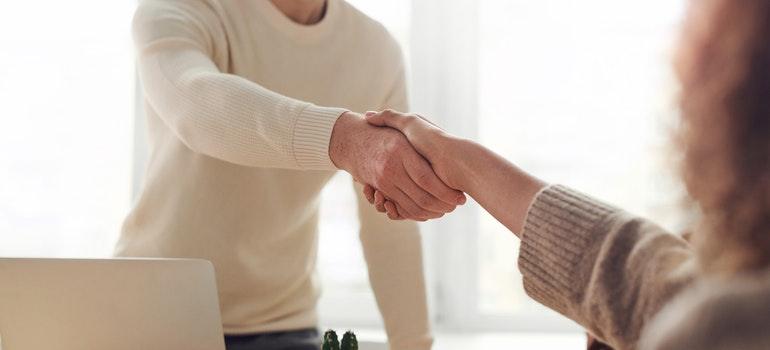 Conclusion
If all else fails, maybe you could do a season job. You know what's best for you and what you're looking for, so be patient and it'll come to you. Also, remember that some companies will take longer to reply.
That would be it for this blog post, we hope that you enjoyed it. We hope that you found our answer for how to find a job in Dallas before moving useful. Thank you for reading and have a great stress-free move. Don't worry about the job, just relax and enjoy Dallas!