An Interstate move is generally defined as a move that crosses state lines. Since you cover a larger distance, costs are usually higher than local moving and can really set you back. That's why it's important to lower the cost of an interstate move, especially if you're on a tight budget. We will help you save cash when moving from state to state with our simple moving tips.
It's easy to lower the cost of an interstate move
When moving interstate, for example, moving from Texas to Florida, there are a lot of steps. To make your relocation happen, you have to plan, pack, transport your stuff, unpack, and do all the paperwork needed. Each of these will inevitably make your wallet lighter. But, you can do a lot to minimize the costs. Our tips to reduce the costs of a long-distance relocation include:
get multiple quotes
get rid of possessions that you don't need anymore
find coupons and discounts
set a right moving date
get some help from your close ones
the last tip to lower the cost of an interstate move – pack by yourself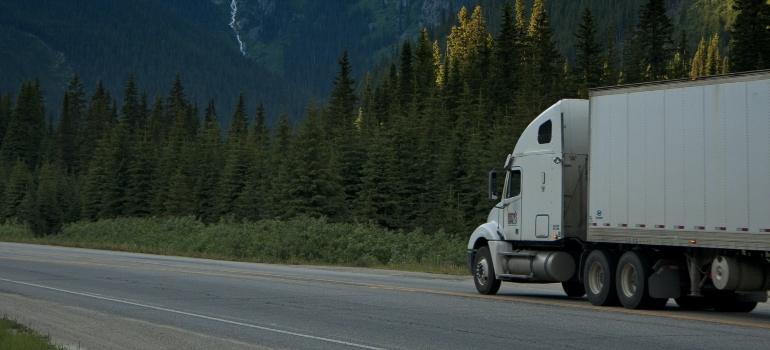 Ask for multiple quotes
This tip is not only applicable when relocating, but in other situations too. Ask a few companies for a free quote and just pick the one that works best for you. All businesses that offer quotes are used to this and there's nothing wrong with it. Prices might vary a lot from company to company but that's not all. Some offers might include additional services, additional discounts, quicker relocation, storage, etc. Since a move may cost a couple of thousand dollars, getting the best possible quote does make a difference.
Sell, donate, or throw away things that you don't need
Let's face it, most of us tend to hoard things that might have a low monetary value. While it's okay to relocate belongings that you're attached to, bringing everything will cost you a lot of money. The type of belongings that this applies to the most is furniture. If you plan to buy new furniture soon, or simply don't need that one old sofa in your new place, it might be smart to get rid of it. However, even smaller belongings like clothes, kitchenware, beddings, etc. can really add up and use up all the space in the moving van.
Get your hands on some coupons
It's not uncommon to find tons of coupons and other types of discounts on the websites of moving companies. That way you get a cheaper relocation, and they get a happy customer. Some coupons might apply to purchasing moving supplies, others for storage or transport costs. Either way, if you must hire a moving company, don't forget to cash in some coupons and discounts. However, keep in mind that many moving companies don't allow cashing in more than 1 or 2 coupons at the same time. Therefore, use the ones that offer the biggest discounts first.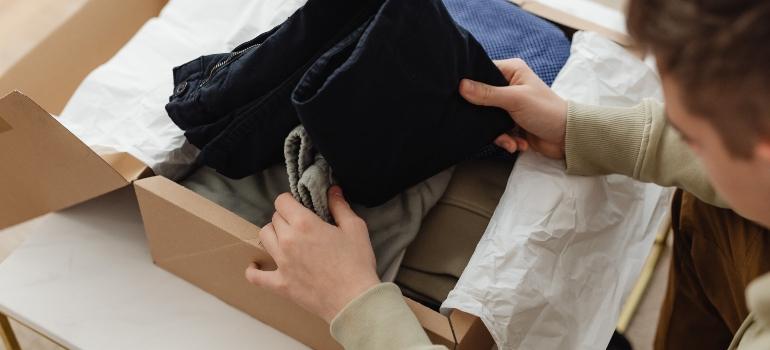 Moving dates are more important than you think
Choosing the right moving date can save you a significant amount of money. We strongly advise you to take a day off work to relocate during the week. According to interstate moving companies Houston, the optimal time to relocate is in the middle of the month, during the week. This is usually when demand for moving firms is at its lowest, resulting in cheaper expenses.
While moving on a weekend may seem more convenient, bear in mind that there are only so many weekends in a year, and most clients will be fighting for one. Also, if at all possible, avoid moving during the peak of the moving season. As the majority of all moves occur between Memorial Day and Labor Day, this busiest moving season will not be the cheapest. Remember this tip next time you're relocating and you'll see a major improvement in the quotes you get.
Get your friends and family to help you
Moving by yourself is still the tried-and-true best method to save a lot of money throughout the move process, even if it isn't easy. After all, it can be very pricey to hire movers. If you're on a limited budget, a do-it-yourself relocation can be the best option. To avoid having to do all of the heavy lifting, we recommend acquiring the aid of friends and family.
If you or your close ones don't have a vehicle suited for a relocation, a cost-effective option is to rent a moving truck. For example, there are excellent moving truck alternatives available for rent for less than $100. When you consider how much a moving company will cost you, it's a no-brainer. Have your friends help you load and unload the truck and it will be fast and effective too.
Reduce the cost of a long-distance move by packing yourself
One of our best tips is to pack for a move by yourself when it comes to saving money. While employing professional packers might make the moving process quicker, it will also add to the cost. Professional packers can be costly, costing several hundred dollars or more. Of course, packing fees differ from one moving company to the next. As a result, make sure to inquire about how much they charge per hour per mover and how long their packing services generally take. Also, even if high-quality packing supplies seem expensive, not getting the right ones might result in damage to your sensitive belongings like art.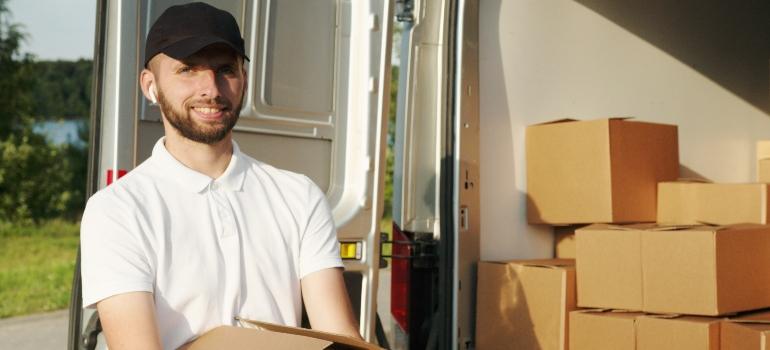 Conclusion
These were our simple and effective tips to lower the cost of an interstate move. Hopefully, they will save you a lot of money during your next long-distance relocation and make the whole experience less stressful. Contact us and get your free estimate today! Count on our interstate movers Texas to answer all your questions. We always strive to help and make your move a thrilling experience.