Are you thinking abuot moving to a new home and wondering how to make long distance relocation easier on your pet? Before we start talking about that, you should know something about moving in general. It's well-known that moving is considered to be one of the most challenging and stressful tasks for an individual. Unless you do it properly, it can turn out to be hectic, exhausting, and time-consuming. No one wants that, especially if you have to take care of your pets as well. On the other side, moving to a new place is just like starting to write a new chapter in your life. It's a chance for a fresh start and many new opportunities. Make sure to make the most out of it. Here, we are going to talk about how to handle a long-distance relocation with a pet.
Start by making a plan
The first thing you want to think about is making a plan. This is something that many people consider unnecessary or that it's a waste of time. It's actually quite the opposite. If you take as much time as you need to think through everything and put it down on paper, you will have a much easier time when moving. Also, it's going to keep you focused on all the things you have to do. Besides that, try making a t0-d0 list of everything that has to be done. By doing so, you will have more insight into the progress you're making! On the other hand, if you are not ready to do it on your own, we recommend hiring professional movers. They are experienced experts who will make your relocation with pets much easier!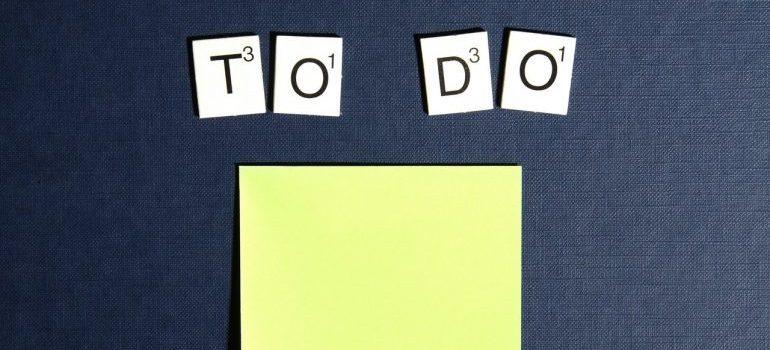 Check regulations and laws
After you've made a plan, the next thing you have to think about is the laws and regulations in the state you're moving to. It's possible that there are different sets of rules in your new city, state, or even apartment complex. For example, if you are moving from moving from Texas to North Carolina, you will have to check the laws in North Carolina in order to be prepared for it. Also, don't leave this step for the last moment, because if something doesn't go as planned, those procedures can take days or even weeks. Additionally, some exotic animals like reptiles will have even more rules that you have to follow, so make sure you don't forget about them.
Pick reliable and trustworthy movers
The next step is to choose the right moving company. The easiest way to do that is to join online groups and communities where you can discuss whatever is on your mind with others. Keep in mind to mention that you have a pet if you are asking for recommendations. Also, when contacting movers, ask them if they are allowing animals in the cab. Some movers are very selective when it comes to pets. For example, interstate movers San Antonio are professionals who are going to make sure that your pets have the move of their life. They are professionals with experience who are going to provide you with peace of mind.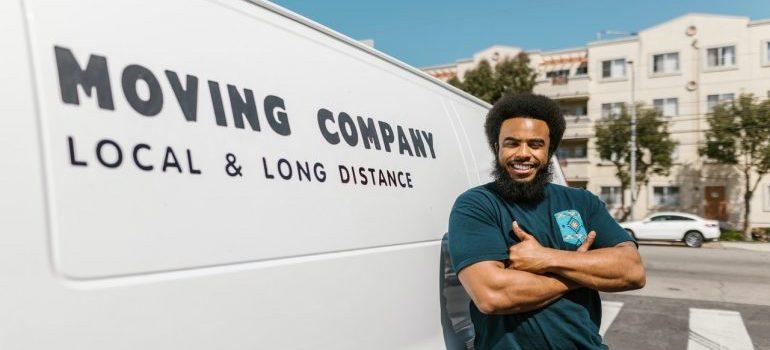 Get them used to the travel carrier
Since we are talking about how to make long distance relocation easier on your pet, we have to mention that you need to help your pets feel comfortable with the carrier. If you are shipping your pets, you will have to use an airline-approved kennel. They are specifically made with the goal to keep the animals safe during any kind of transportation. For instance, there are no sharp edges where they can accidentally hurt themselves. What best cross country movers Texas advise you to do is to get the kennel as soon as possible. If you do so, you can start teaching them that it's nothing that they should be afraid of.
In-cabin option
Besides kennel, another thing we want to mention is that you can even think of letting them travel with you in-cabin. In case you have a small cat or a dog and they behave well, you can even ask movers if they can come in with you. Also, you can do this if you are flying, but make sure to check it out on time since some airline companies are very selective when it comes to this. On the other hand, if you are moving with multiple pets, it's probably not going to be an option.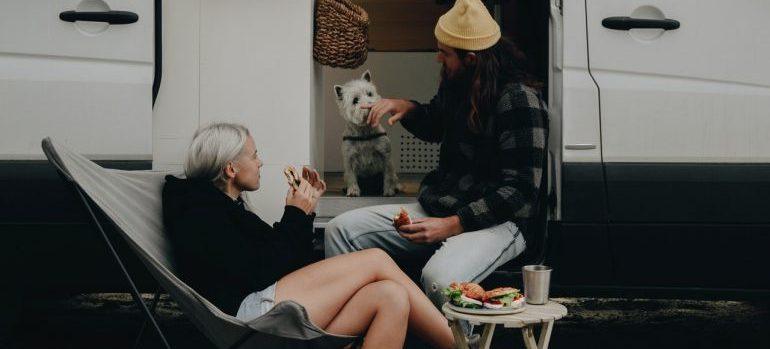 Maintaining pets' routine
As much as this sounds easy, it's actually not when you try to do it. They might feel very upset because of all the chaos that comes with relocation. What you have to do is to try to look through your pet's eyes. They feel very scared and their life is taking a 360 degrees spin which upsets them. Try mainlining some type of normalcy and routine you have with them. By doing so, they are going to feel much safer and they'll probably behave better. Also, keep in mind that you have to give them plenty of attention and one-on-one time.
Plan the stops
Because we are talking about how to make long distance relocation easier on your pet, you have to plan the stops during your long-hour drive. If you are traveling overnight with your pets, make sure to make a schedule sometime ahead to arrange certain pet-friendly hotels or motels. They are going to feel tired as well so it might be a good idea to provide them a chance to get some rest. Keep in mind that if you are shopping for a small break, it's unsafe to leave your pets alone in the car. Also, when thinking about food, use the drive-thru options and eat in the car.