Are you  Moving from Texas to NYC soon, and you're not sure how to approach the process? State to State Move will help you have a smooth transition into your new home! When you first come face to face with the relocation, it can seem overwhelming. That's why we've created a short guide to help you move from Texas to NYC with ease. To find out how to approach your long-distance relocation, keep on reading! 
Plan well when  Moving from Texas to NYC
Start your preparations early. When you start preparing as early as possible, you're leaving yourself enough time to fix any upcoming mistakes. Moreover, you'll avoid the stress of having to do everything at the last minute. 

Find a reliable moving company. Reliable movers like

long distance movers Dallas

will help you realize everything you don't have time to do yourself.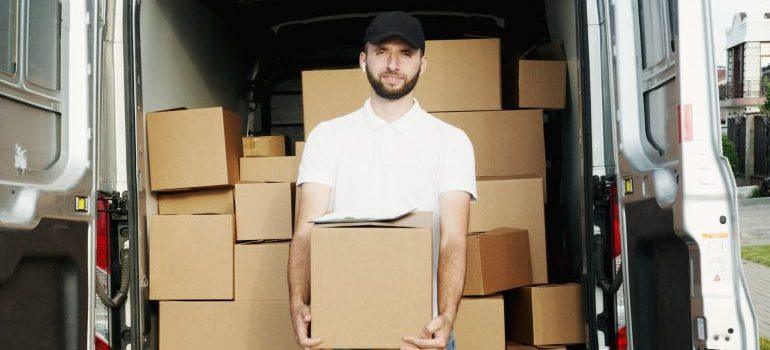 Use lists. Write lists to track your finances, expenses, and tasks. This will help you stay within the budget, and it will calm you down when you start feeling overwhelmed.

Keep in mind time of relocation. If you can, book your move at the beginning of the month and the week. Pay attention to the weather forecast, and plan accordingly. Avoid relocating during the holidays if that's possible for you. 
What should you watch out for?
Insurance type! There are different types of insurances that you should research.

Long distance movers Austin

can help you by advising you on the matter, depending on the type of the items that you have. If you transport extremely valuable items or antiques, you should definitely get additional insurance. 

Watch out for hidden costs. They're usually hidden in the contract, which is why you shouldn't sign it right away. Read the contract thoroughly, and make sure you understand every word of it. Read the small and the big letters, the footnotes, everything. If you don't understand something, ask the company or have a person from legal field take a look at it. That way, you'll avoid hidden costs that can turn out to be very, very expensive. 

Unreliable moving companies should be avoided at all costs. They will give you headaches when they should be making your life easier. 
Deal with your belongings
Declutter: Get rid of the items that you don't need or want anymore. You can donate them, throw them out, or sell them. Consider selling your big and bulky furniture pieces in Texas, and using money to buy similar ones in NYC. Texas is a state where you can easily find what you need! That way, new furniture will fit the new apartment or a house better. 
Get the proper packing materials: Invest in quality packing materials. If you get

full packing services

, the professionals will handle that for you!  

Pack your items: Pack them with the utmost care! Don't forget that the survival of your items depends on your packing skills. 
Hire reliable movers to help you when moving from Texas to NYC
When you're moving from Texas to NYC, you're undergoing a long-distance relocation. Those usually require more planning than simple local moves. If you start feeling overwhelmed, don't hesitate to get professional help. We're at your disposal at any time of the year – you can give us a call or get a free quote. That way, you'll start your life on the right foot – have the smooth, peaceful transition into your new home. Book your relocation now and start the new chapter of your life!