We all know that home is where your heart is. It doesn't matter if your house is a lavish mansion. Or a tiny cottage. Even an old family house or a modern and stylish studio apartment. What is important is that you cherish memories. And daily experiences. Along with sincere dreams. Your favorite items can bring you comfort, coziness, and warmth. After the relocation is done, you should make your new Florida place feel like home! And State to State Movers will give you tips to do so!
Making your new Florida place feel like a real home
When you move into a new home, however exciting it can get, you won't really feel at home. That is at least not right from the beginning. Firstly, your furniture and household items will be in the rooms. And yet the place won't feel like your home. Because you won't have any memories. Or emotional attachment with your new surroundings. Neither favorite spots nor other places within the new house. So your heart won't be there. Especially if you have moved alone. So your loved ones aren't there. In the beginning, nothing will feel comfy or cozy. And that feeling of newness and not belonging may continue to be there for weeks. Or sometimes even months after the relocation. Our state to state movers in Florida know exactly how to help you with this!

Settle in your new home
There are actually many things to do in order to settle in. But first, you need to think about what is it that makes a house a home. So consider what makes you feel safe, relaxed, and comfortable. And also what gives you joy. Find the little things that brighten your mood and bring coziness to your heart. Afterward, look for a way to include all of those things in your new home. In order to do so, consider the following facts:
Seek a perfect new home for you
Prepare your home in advance
Design your new place
With long distance movers in Miami, you can get more tips on making your new Florida place feel like home!

Seek a perfect home for you
This is very logical. So, the first thing you should do is to be able to feel at home in your new house. After the move, you are supposed to make sure that you're relocating to the right place. Of course, this will be much easier if you don't need to worry about financial issues. So that you can afford the house you like best. The one that will be easy to turn into your dream house. However, if that is not the case, it is still possible to find a place that suits you. The perfect place for your lifestyle, personal likings, and available budget. Hence you need to set your priorities. And make more careful research. Because it will be perfectly easy to make a house a home when you truly adore it.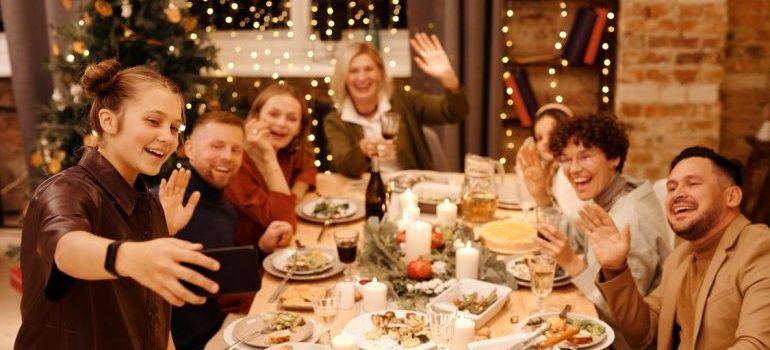 Choosing a new home will make your new Florida place feel like home
When you are choosing a new home, make sure that its location is right for you. Consider many things. Such as safety, type of neighborhood, and proximity to your workplace. If you have family, consider the proximity of your children's school. And of course, think about the distance to other key places in the city. And also available local amenities and entertainment options. Also, think about the right size and type of residence for your needs. For instance, if you're moving alone, a studio apartment may do. But if you have children and a couple of pets, you're going to need a four-bedroom house. With a vast yard and plenty of storage space. You can always ask Orlando long distance movers to help you choose your dream home.
Prepare your home in advance
Once you've found the perfect home for you, examine it carefully. And arrange for any necessary repair and renovation works. It is important to do so before the move-in day. Choose a color scheme that will bring warmth and cheer to the house. Paint the walls with your favorite colors. That will help you relax. For example, you can choose a soft palette of biscuits in the living room. Or romantic hues in the bedroom. And some bright colors in the kitchen, etc. Just choose whatever works for you. And that also reflects your taste. Hence your new home will feel truly yours. Bear in mind that you can't make it feel like home without the utilities running. So you will want to have electricity, gas, and water in your new house from day one. Hence, make sure you contact service providers. And transfer utilities in a timely manner.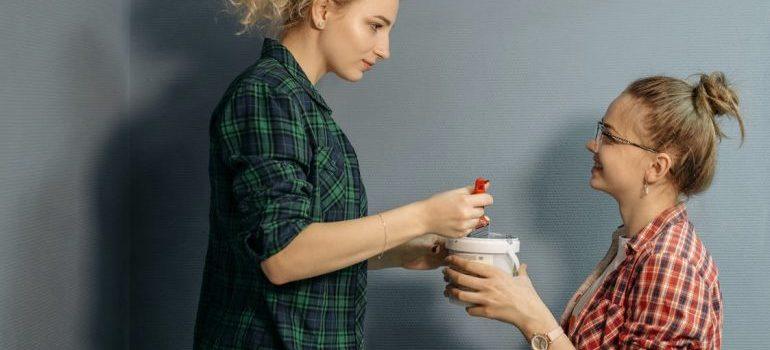 Design your new place
Design your new home in order to increase the comfort and beauty of it! This is the first step in building a happy new life for you. And your family too. Take time to design the perfect environment for you! All you need is a bit of imagination! You can use a piece of paper, a specialized online tool, or a mobile app. In order to make a floor plan for your new house. You can try out several different designs.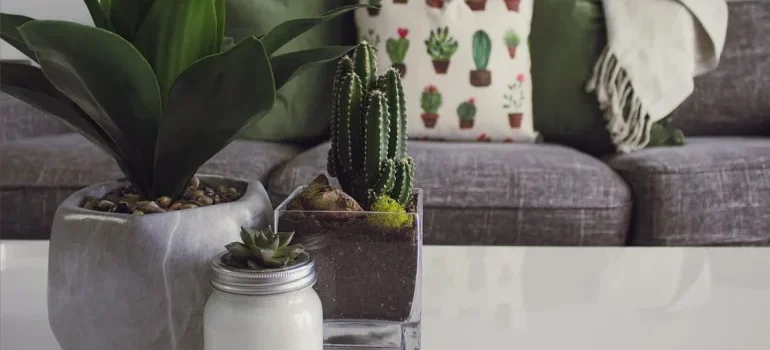 Arrange and make your new Florida place feel like home
If you loved your previous home style, you can try to recreate a similar one. Start with arranging your furniture in the same way as they were before the relocation. Place the same decorations. And find a corresponding place for each item. Because seeing your belongings at their right places will bring you comfort. And also peace of mind. So you'll be able to truly feel at home right from the beginning. Additionally, if you didn't like your old surroundings, make sure that things are completely different now. You can change the placement of your household items and create a new decorating style. There are many simple ways to make your new Florida place feel like home.