Are you planning on moving to Orlando, Florida's epicenter of excitement? Best known for Disney World and Universal Studios, Orlando is viewed as the top tourist destination of the country. Besides being the host to over 70 million tourists each year, Orlando is considered a great place to live in. With roughly 138 people moving to Orlando every single day, the city is continually growing and advancing. To ease your moving process, you can look up interstate movers Orlando for advice. And in the next few paragraphs, we've prepared some useful tips on how to pack for your move.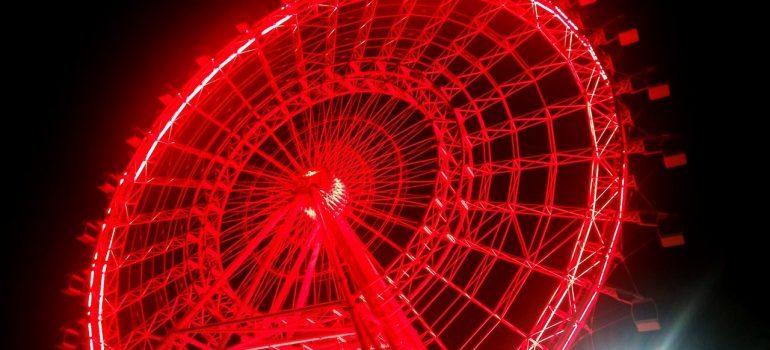 What not to pack?
Before talking about what you should bring when moving to Orlando, let's get out of the way all those things you won't need. We all know how hectic the whole moving process can be. And packing is usually left for the last step which is why it is all too easy to get a little too excited. The result – you end up over-packing and turning the easiest part into the hardest. But don't be too worried, following our tips when moving to Florida will help you to narrow down your needs. To start off, forget about all of your fall season items. You don't need your leaf blower. Or your rack. You won't see any fallen leaves in your backyard, or anywhere, for that matter. Feel free to forget about your winter gear as well. Daytime temperatures hardly ever drop below 70 here, even in the winter holidays.
What to pack? 
When you have cut down on most of your winter clothing and threw out all unnecessary items, it's time, for the essentials. Packing lightly for your relocation does sound like a nightmare, but it is doable. And a lot less stressful. Apart from the essentials, bring only a few items of great sentimental value. Unpacking when you are tired after the move is not that fun anyway. With that being said, why let your worries about moving to take away even more of your precious time? To transfer your valuable items safely, contact our state to state movers Florida who will take care of your every need with maximum quality. In the meantime, we have prepared an essential checklist so you make sure not to forget something important:
Keys – don't laugh, we know it happened to you at least once

Medical kit
Passports & documents

Cash & Credit Cards

Toiletries & Cleaning supplies

Sheets & Pillows

Clothing

Basic kitchen utilities

Basic tool kit 

Did you know? The last time that "The Sunshine State" saw snow was 44 years ago.
Orlando Essentials
If you were to ask a resident in Orlando what's the first thing that comes to mind when they hear the word essential, chances are it would be something that contains the word waterproof. Orlando weather is a major plus if you like hot summers. Although it may not be by the beachside, there are 100 lakes for you to enjoy. Besides, you are only an hour away from the Space Coast.
Like it or not, if you are moving to Orlando, you have to get used to Florida's heat and humidity. And these will be your everyday must-haves:
 Reusable water bottle

 Medical kit

 Sunscreen

 Hand sanitizer

 Waterproof cell phone case

 Zip log bag

 Waterproof shoes

 Chilly pads

 Waterproof backpack
Items that will help you adapt to Florida's climate 
Do you feel ready for Florida heat and sunny Orlando? Don't be fooled. Even if you come from an area where 90+ temperatures are common, Florida heat will be an issue for you. Never go out in Florida without the aforementioned items. Make sure to stay hydrated. Buy some light-colored, loose-fitting clothing and a white hat. Avoid the midday heat as much as you can and don't eat heavy meals. Sunscreen is a must, even during the winter. Many Orlando residents are becoming quite the innovators with their own homemade gadgets to keep themselves cool. There are also many cool products you can get from local stores like hand fans and water spritzers. Experts say that it takes two to three weeks after moving to Orlando to acclimatize to the heat.
Preparing for the hurricane
Be not deceived by the title since Orlando hasn't seen a large hurricane in the past decade. Nevertheless, Orlando is located within a couple of hours of the Atlantic ocean and the Gulf of Mexico. Which is not considered the main danger zone. Still, the Orange County Government does provide their residents with a hurricane safety guide to encourage them to take all the necessary precautions, just in case. You should prepare a disaster kit and know the hurricane evacuation routes as well as the shelter locations.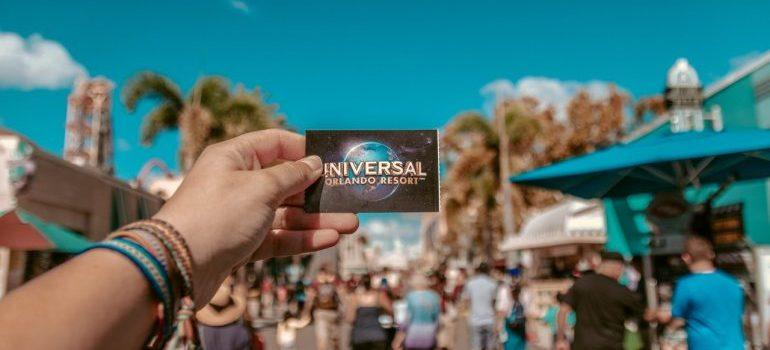 How to pack for visiting Orlando theme parks? 
Nicknamed "The City Beautiful", Orlando is famous for its flourishing entertainment industry. From dozens of theme parks to thousands of outdoor activities, you are bound to find your cup of tea. Whether it is Walt Disney, SeaWorld, Universal Studios, Legoland, or another one, the rules of packing your waterproof backpack are the same. It should include your printed theme park tickets, a refillable water bottle, wet wipes and hand sanitizer, sunscreen, and sunglasses. For memories, investing in a waterproof camera when moving to Orlando s a good idea. If you are bringing a camera, don't forget to pack an extra camera battery.
Theme park rules
Some theme parks allow their visitors to bring mini coolers and such items inside the gates, while others don't. Before you go, do your research and lookup permitted items. As a general guideline, most theme parks in Orlando prohibit selfie sticks, so do leave those at home.
Tens of thousands of people are deciding on moving to Orlando, Florida year after year. Will you join them? If yes, head on to state to state movers to get the best moving deals and the highest quality. With its beautiful scenery, wonderful people, and amazing neighborhoods, Orlando is much more than just attractions and shows. In truth be told, there are so many things to do outside of theme parks. You are guaranteed to have the time of your life. Now, hit the road, Jack.