So, you're planning on moving to Missouri City? If you're planning on starting a family, or already have small children, it is a perfect choice. All of the neighborhoods are family-oriented with amazing, safe parks all around. You can visit many beautiful lakes. And, best of all, it still has a ton of amazing places to go eat and shop. A diverse community that's big on local politics is just a move away. But, you don't know how to prepare for a summertime move to Missouri City. With the help of our long distance movers, you'll have no trouble preparing. Let's look at some useful tips.
Decide if you're conducting a DIY move or hiring professionals
The first in a row of tough decisions to make when you prepare for a summertime move to Missouri City is whether you'll hire movers or not. You might get lost when researching long distance movers Missouri City TX has to offer and find the decision-making too complicated. Generally, we wouldn't suggest a DIY move unless you've already moved and have some experience. If you're completely confident in yourself, then you have nothing to lose. And you can always create a good moving plan despite your experience. But, as a general rule, if you've never done something like this, it's better to let professionals take care of it. You can sit back, relax, and even learn a thing or two.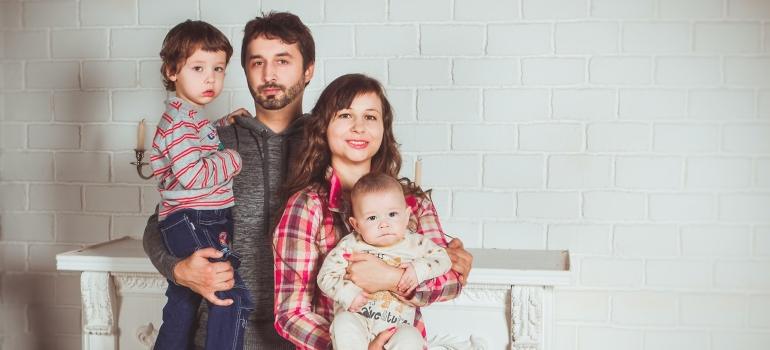 But please consider hiring professional movers if:
You're moving for the first time
Your move is long-distance and pretty far away from your current home
Your friends and family are too busy to help out – A DIY move is virtually impossible without the right help.
You're moving a lot of items
You're moving valuable or breakable items
Professionals will know exactly how to handle each part of the move. But, you are the one who needs to make sure these movers are trustworthy. Ask loved ones or colleagues for recommendations, or just filter through the reviews on the movers' site. Pro tip: hire movers well in advance. Summer moves are widely popular since kids are on their summer vacation. A lot of reputable companies are booked out during these times.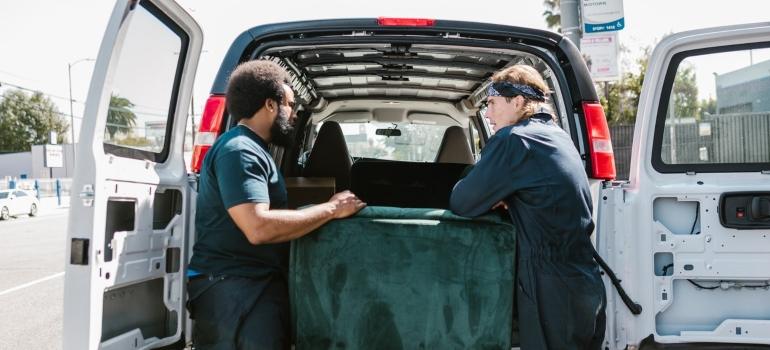 Start organizing your move immediately
To prepare for a summertime move to Missouri City you need good planning and organization. Yet, the most important thing to master during this time is time management. It's always a good idea to start working on your move ahead of time. But, your move isn't for another three months! It doesn't matter, you can pack up some unused rooms. For example, you might have a guest bedroom or a garage you use for storage. These rooms are used rarely, so you can pack them up almost immediately.
A moving timeline could prove useful to you. If you're a pro at organization, you're well ahead of us. Try to set aside time before your move so you can take care of everything you need to. If you've decided to hire movers, this means you just need to pack up your home. But, packing up your home is exactly the task that takes the most time. A good tip we've learned along the way is to always leave some room for fallbacks and mistakes. You simply don't know what life will throw at you. What if you suddenly have to clock in some more hours than before? Your moving plan needs to have time set aside for these kinds of setbacks.
Many Houston long distance moving companies offer packing services, as well. Opting for packing services is the perfect way to save your time and energy. Professionals can pack up your entire home in a matter of hours.
Choose a good moving date
Moving is generally more expensive during the summer. This is due to the number of people who decide to move during the summer months. As moving companies keep getting booked, they might even make their rates higher. Unfortunately, a summer move can't be very cost-effective. If you're not in a hurry and are looking to spare your wallet, avoid moving during peak season. The ideal time for an economical move is between September and May.
You can lower the cost of moving during the summer by picking the right date. Most people try to pick Friday or a Saturday, sometimes Sunday for their ideal moving day. Since people don't work during the weekends, it makes sense that these days are the most sought-after. You'll most likely get a much better moving price if you were to pick Monday to Thursday as your moving day. Yes, you might need to use a vacation day at work, but you will be able to save a lot of money, so it will be worth it! 
Another good time to plan your move is the middle of the month. People tend to move mostly at the beginning or end of a month. Also, if you schedule your movers for the afternoon, you might get a better price. And, if you're downsizing be sure to ask your movers about storage services in TX. Storage has become a necessity in modern living.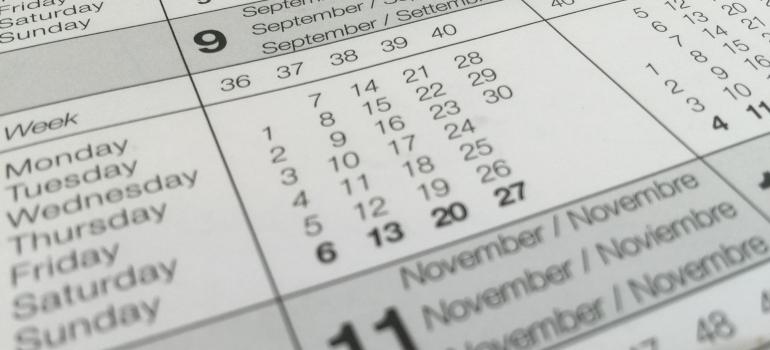 Work smarter, not harder to prepare for a summertime move to Missouri City
When it comes to packing supplies, a lot of them can be found second-hand, or completely free for your Missouri City relocation. If you were to go and ask your local market for some cardboard boxes, they would most likely give them to you for free. The sad truth is that most of these boxes end up in landfills. So, if they don't need it, they might give it to you. Another good place to search for boxes is among family and friends. Unless someone in your circle is moving, they surely have no use for their moving boxes.
Now that you know how to prepare for a summertime move to Missouri City, be sure to start on time!