If you are ready for a fresh start in a fairytale environment, you should consider moving to Tampa, Florida. Whether you are coming from Florida or some other state, you will fall in love with Tampa at first sight. This terrific city attracts so many people not only around Florida but also around the country. Once you decide to move to Tampa, you will be excited and happier than ever. However, when you realize that a demanding job is in front of you, you will become sad and anxious. Luckily, with our Tampa cross county movers, there are no reasons to be sad and nervous about the move. When you hire our reliable movers, you will get to your new Tampa home in no time. In addition, we will remind you how to settle after moving to Tampa. Keep looking forward to your upcoming journey and stay with us!
Get ready to settle after moving to Tampa
Before our State to State Move experts advise you on steps you should take before you move to Tampa, here is what you need to know about this city. Firstly, there are many things you should know when moving to Tampa Bay which is a major city on the Gulf Coast and the largest city in Tampa Bay. After Jacksonville and Miami, this is the third most-populated city in the state of Florida. With a population of over 385,000 people, this city continues to grow. Vibrant arts scene, culture, and quality of life are some of the reasons to move to Tampa. Tampa is well-known as a city of charm and diversity. This is an amazing city that has a beautiful nature and warm climate almost all year long. A majority of the year you can enjoy sunny days.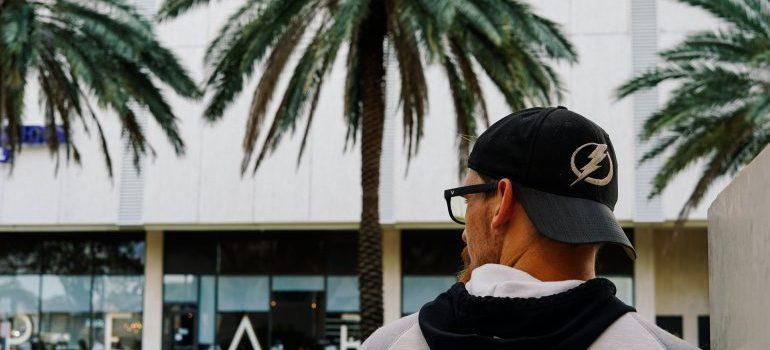 Moving from Miami to Tampa? It will not be hard for you to settle after moving to Tampa with the help of our cross country movers Miami. They will simplify your transition from Miami to Tampa and do the hardest parts of your move instead of you. Also, if you are moving to Tampa from any other city or a state you can contact our company and ask for moving assistance. We will be more than glad to meet all your moving-related needs and help you settle after moving to Tampa.
Prepare for living in Tampa
Moving from one city to another is never easy. Tampa is a wonderful city and everything is going to be new for you once you unpack your moving boxes. Nevertheless, this is still a big life change for you. Regardless of the number of tasks you need to finish to move to Tampa, make sure to prepare mentally for this transition. Moving to a new home is one of the most stressful events in your life. If you want to settle after moving to Tampa haste-free and stress-free, make sure to be prepared. Therefore, talk with your friends and family about moving to Tampa. This way you will adopt the fact that you will call a Tampa home very soon.
Once you feel you are ready to become a Tampa resident, you can start looking for household movers FL. Once you contact professional movers, you can tell them all about your needs. Make sure to know which items you will bring to your new home. Also, make sure to have an inventory list and determine what items you will pack for the move. If you have any heavy, large, and fragile items, make sure to get as much gel as you need. Let the hardest parts of your packing be in the skilled hands of professionals.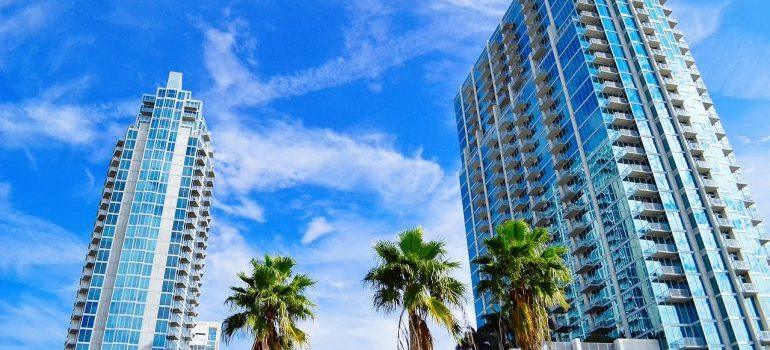 If you have too many items, maybe you could not take it all to your new home. A great solution for you can be some of our storage options. Be free to contact us and store your precious belongings before your move. When you know all of your possession is safe, you can relax and focus on your priorities.
Take care of your health when settle after moving to Tampa
One of the best ways to save your health when moving to Florida is to split your moving tasks with friends and movers. However, no matter how much your friends want to help you, some jobs are too hard for them. Although hiring movers will bring costs, sometimes this is the best solution. Even if you want to save your budget, you should remember how precious your health is. Even if you have enough time to do the most of moving tasks, you may struggle with some of them. So, make sure to let the most demanding processes to professionals. This way you will avoid injuries that might come when heavy lifting.
Also, professionals know how to organize your move and save your time and energy. They will protect your belongings from cracking and damages. When your belongings arrive at your new address damage-free, it will be easier for you to settle after moving to Tampa. Knowing you have professionals by your side will help you stay relaxed and ready to adjust to your new surroundings.
Get ready to set up your new home in Tampa
Once you arrive at your new home, you will need to clean it first. Start with cleaning your bedroom, bathroom, and kitchen. Then you can continue cleaning the rest of the space. Make sure to do the cleaning before you start unpacking. After the cleaning is over, you should make a plan for unpacking. Tackle boxes on priority, because you don't have to unpack everything on the first day.
Set your bedroom and you will have a place to rest at night. Have your bathroom and kitchen items handy and unpack them first. The main thing to remember is not to rush when the time comes to settle after moving to Tampa. When you did inevitable tasks you can be free to start meeting your new surroundings. Wish you luck in adjusting to your new Tampa home!