As a parent, you want your children to have the best home possible. But you must not disregard your own happiness either. You will need to carefully balance the two, as that will provide your family with both a great home and a healthy atmosphere. If you are considering a relocation to Long Island, you might want to consider all the pros and cons of doing so. Before you hire one of the state to state moving companies, you want to ensure that you are making the right decision. And that is what this article is going to be all about, explaining what it's like living in Long Island as a parent.
Pros and cons of living in Long Island as a parent
Here are the things you will need to consider:
Weather
Transportation options
Taxes can be overwhelming
Living costs
Job opportunities
Entertainment options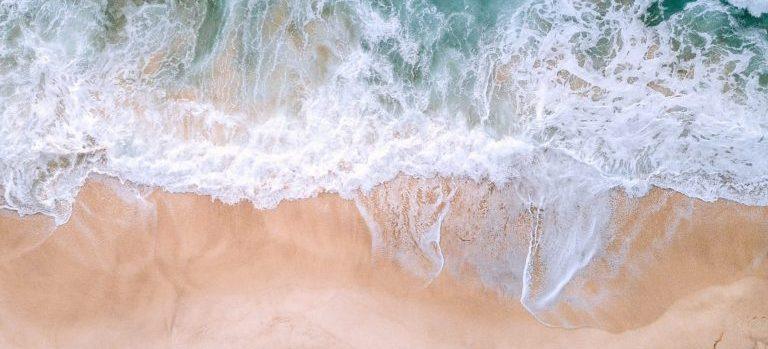 Most of these can be both a pro and a con, depending on how you look at it. Even taxes can be considered a pro because it means that your neighborhood includes well-off residents. Which in turn statistically lowers the crime rate. There is a silver lining in every con and a bit of sourness in every pro, so to speak. You need to weigh them all carefully before you hire long distance movers Long Island for your relocation. We are going to detail some of the most influential things you will encounter in your life in Long Island, so you know what you will be getting yourself into.
Weather
Starting off with everyone's favorite small-talk topic, the weather in Long Island is somewhere between humid continental and humid subtropical. Humidity is all-present in the summer, with occasional thunderstorms. Spring and fall are really mild, though, while the winters bring in a mix of rain and snow. The position of Long Island, along the coast of the Atlantic ocean, brings in a cool ocean breeze in some areas like South Shore. The winters are also quite milder than in the rest of New York, thanks to the coastline.
However, the area is vulnerable to tropical cyclones, unfortunately. Then there is also flooding to worry about, which can present quite an issue in many of the coastal areas of Long Island. Thankfully, all these occurrences are quite rare and you will be able to enjoy great weather and all four seasons.
Living in Long Island as a parent – Transportation options
Being so close to NYC means that there are many transportation options within LI. The commutes will be easy via the Long Island Rail Road, with millions of people going to and from work through it. In fact, the LIRR is the second busiest railroad for commuters in the entire U.S., dwarfed only by the giant that is the Metro-North railroad.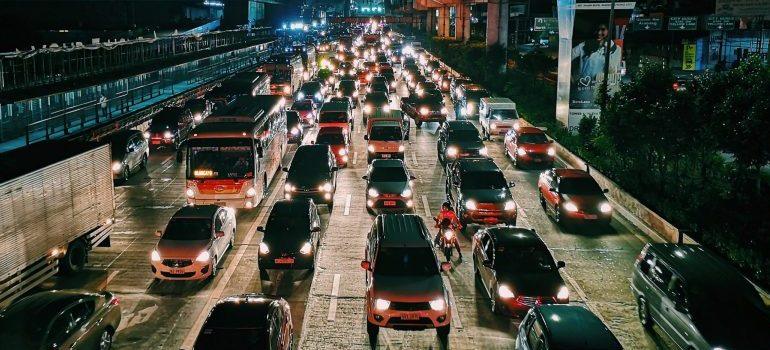 But what all of that means is that you are going to have to deal with crowded trains all the time. During peak hours, the crowds can be overwhelming and the experience using the rail might plummet. That is the price to pay for convenience, after all. There are various bus lines, as well, which will take you throughout Nassau and Suffolk Counties. The good part is that your household movers will have no problems navigating the streets, as traffic is not as bad as in some other places. Unless they choose to use the Long Island Expressway, that is. The place even got a funny monicker "The world's longest parking lot". It is not as bad as all that, of course, but the fact remains that you have numerous options aside from using your car.
Taxes can be overwhelming
Before you even consider moving into Long Island, you need to make sure that you can pay the taxes. Property taxes in LI can be really overwhelming, with Nassau County having some of the highest property taxes in the entire country. Of course, you do get the benefits of having access to both the beaches and NYC, as well as an amazing schooling system. But this means that you might want to settle for a smaller home and utilize storage services for the rest of your belongings. Otherwise, the taxes might catch up with you.
The property tax is not the only one that you need to worry about. There is also a steep sales tax, clocking at 4.62%. In case you did not know, this is the highest sales tax in the entire New York State. Of course, it comes as an addition to the 4% state tax in Nassau and Suffolk Counties. All in all, the taxes are really high but the benefits are too. There are so many amenities that you want to have around, such as amazing parks, great schools, museums, etc. They can easily warrant a higher tax.
Living costs
Moving on, let's take a look at the living costs in LI. You may think that since you're not in Manhattan proper, that the things are going to be cheaper. On the contrary, Long Island even beats New York City when it comes to living costs, and not in a good way. For example, a family of four will need around $150,000 a year to live comfortably. Most of the money goes on taxes, of course. But health care, transportation, and housing costs are not to be underestimated either. If you are on a minimum wage, it is in your best interest to forget living here, harsh as that may sound.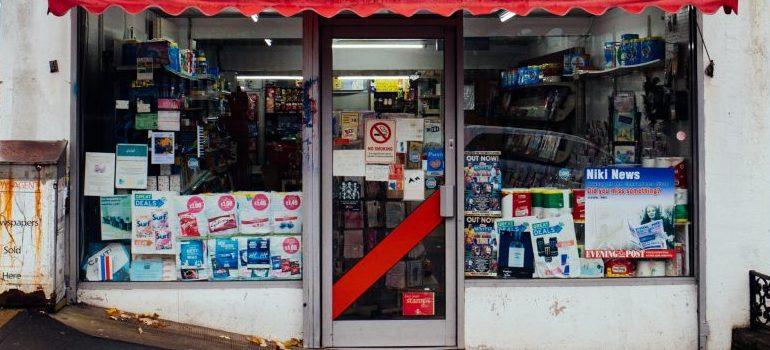 Job opportunities can influence living in Long Island as a parent
The lifeblood of Long Island lies in its small businesses, which account for a huge percent of LI companies. They are constantly looking for new employees. However, for higher-paying jobs, you will, unfortunately, need to commute to NYC where there are better prospects available. All in all, the job market is growing steadily but you still might want to seek employment opportunities elsewhere. 
Entertainment options
Lastly, Long Island offers a host of entertainment options for all ages. If you enjoy arts, you will be happy to hear that there are numerous art centers, museums, and galleries, scattered throughout the island. Nature is extremely beautiful, as well. There are several amazing hiking trails all along the coast or through a forest. Living in Long Island as a parent also means that you will have numerous dining options. From cheap street vendor food to fine dining, you can find it all. The food in LI is amazing, with all the world's cuisines being represented.