A lot of work goes into moving, no matter your final destination. All the packing and heavy lifting that needs to be done, better be done for a good reason. Many people fail to do their research on their new place and just jump into moving without much thought. Regret is inevitable, but why would you risk this? The internet is an excellent and convenient thing to find and learn anything – moving included. Moving to a new state will have its challenges, but it is without a doubt the most exciting move you will ever go through. With the help of some of the best interstate moving companies, it will be even better! So, to make no room for regret, here is what you will need to know about moving to Mount Pleasant SC from Texas.
Moving to Mount Pleasant SC from Texas will include a long trip
Trips are an exciting endeavor, but this might change when your home's inventory is part of it. Moving to Mount Pleasant SC from Texas will need you to pass around 1,300 miles, depending on the city that you are moving from. But all in all, it will be a long-distance move – over 1,000 miles. Now, you will have two choices to make when the trip itself is in question. It is whether traveling by:
Car – many people choose this as the cheaper option, but is it cheaper nowadays? Regular gasoline prices rose by 49%, while diesel fuel rose by 55%! Depending on your car, you might spend more or less money on gas, but you also need to think about the need for a driver. It will take around 20 hours when moving from Texas to South Carolina. Stops will be mandatory, and when you stop, you will spend money on either food or lodging, or both. But on the other hand, it will give you more time together with loved ones, and opportunities to visit places on the road.
Airplane – traveling by airplane has always been considered the more expensive, luxurious way to travel. But the airline industry has come a long way since then, making flights available to a wide range of customers. Early booking is a great way to get flights for cheaper, and in your case, you should book as early as one to three months in advance. It will be the faster way to travel, perfect if you have kids or elderly people moving with you
What are the fundamental differences to keep in mind when moving from Texas to South Carolina?
Moving takes a lot of decision-making and consideration. Deciding on moving to Mount Pleasant SC from Texas is no easy choice to make since both states have outstanding qualities, some of them even the same. Both Texas and South Carolina have exceptional job opportunities, highly diverse communities, and beautiful views. But no two states are the same, and you should learn about the differences before you decide on hiring our cross country movers Houston to help you leave the Bayou City in favor of Mount Pleasant.
Housing prices are slightly more expensive in Texas
Housing prices are likely the most important factors that you should consider before moving. The real estate market is currently unstable, with prices skyrocketing, making the search even more difficult. When comparing these two states, housing prices are quite similar, with South Carolina being slightly more affordable – at $270,000, by $20,000 cheaper than Texas. Now, keep in mind that prices vary greatly between places, making more densely populated hubs pricier. Buying a home in places like Charleston and Columbia will be more expensive than a property in Sumter and Lake City.
Property prices in these places rarely go over $100,000, which is way lower than the national average! If you plan on renting after you move with some interstate movers in San Antonio, the situation is the same. Both Texas and South Carolina rents are close to the national average, so there ain't much difference between the two. Bigger cities like the capital of the state will have an average rent of $1,200, while smaller towns will be below the average.
The climate is different
The climate of the new place is not something that people pay attention to before moving. Hiring some of the best interstate moving companies in Texas seems like a much more important task! But you should consider it, especially if the climate is drastically different. When it comes to SC and TX, you can expect the same climate only if you used to live in the eastern quarter of the state – Tyler, Lufkin, Texarkana, etc, otherwise, the climates are very different. Texas mostly has a steppe climate, while South Carolina has a humid subtropical climate. To break it down, Texas is hot and dry with very little chance of snow, while South Carolina gets lots of rainfall, especially during the summer, and occasional snow during the coldest months.
What should you keep in mind before moving to Mount Pleasant SC?
Even though we discussed some important differences and similarities between the two states, before you decide on moving to Mount Pleasant SC from Texas, you need to dig deeper. Mount Pleasant is a fairly small place, so you won't be able to find much information about it. And aside, even though this suburb is part of SC, its cost of living and other important factors might even not be close to the state average. Because of that, we will now go more in-depth and explain to you everything that you can expect in this lovely suburb in South Carolina.
General information about Mount Pleasant
As we already stated, Mount Pleasant is a suburb of Charleston, located in Charleston County. It is home to almost 89,000 residents, who voted this the best place to live in the area and one of the best in the state. If you are looking for a suburban feel with lots of neighbors, Mount Pleasant is your place. It has a population density of 465.07 people per square mile – much lower than big metropolitan areas, but just enough to be surrounded by plenty of people. This is a conservative place, where people come to stay since 72% of the population owns their homes. But there are other reasons for this.
Prime location
Family-friendly
Various housing options
Growing job market
Convenient lifestyle
Beautiful beaches
Mount Pleasant has a prime location in Charleston
Everyone wants to be part of the downtown of a city, but not everyone wants to live in it. Mount Pleasant is conveniently located "across the bridge" from downtown Charleston, making all the entertainment options easily accessible. Commuting takes around 20 minutes, compared to the longer USA average of 26.6 minutes. Other parts of the city like West Ashley and Goose Creek are also around 30 minutes away, making Mount Pleasant a suburb with a prime location.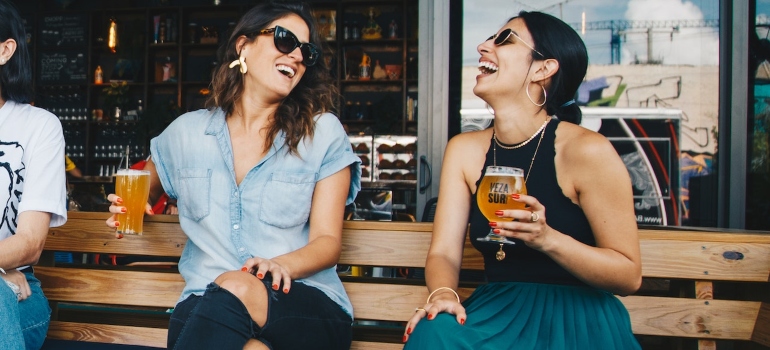 Family-friendly suburb
Families make up a great part of Mount Pleasants population, mostly thanks to the fact that it is a family-friendly area. Couples with kids enjoy many different amenities, but parks are an all-time favorite. And this area has plenty of them, conveniently located. Mount Pleasant Waterfront Park and Palmetto Islands County Park are favorite spots for a family time among locals, so you should take your kids there ASAP after moving. This suburb is also home to many interesting festivals, of which one features strawberries, while another features oysters.
Housing options are various if you decide on moving to Mount Pleasant SC from Texas
No two people in the world are the same, and so are their housing needs. Some might want a house that was recently constructed, while others might enjoy the charm of an older home. Whatever it is, Mount Pleasant likely has it! Older homes can be found in Old Village, while Park West and Rivertowne County Club offer more modern properties. In these communities you can find single-family homes, condos, and townhomes, suitable for families in different stages – whether you are just planning to start it or are about to retire, Mount Pleasant likely has what you are looking for.
Strong economy
To be honest, not a single one of these pros we listed would be possible without a good economy and stable job market. The main industries in Mount Pleasant are manufacturing, healthcare, and tourism. The healthcare industry is the one with the biggest expansion rate, but all of them open an abundance of vacant jobs. The thriving economy lures in big companies and young educated people alike, creating a good balance and an unemployment rate of 2.00% compared to the average of 3.4%.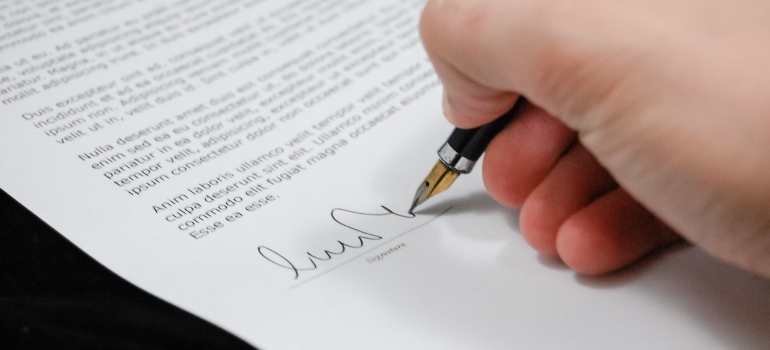 Convenient lifestyle
Living outside of Charleston downtown doesn't have to mean that you won't have easy access to shops and entertainment options, it's quite the contrary. You have all the restaurants, grocery stores, and shopping centers that you will ever need. Some American chain stores like Costco and Whole Foods are unavoidable part. The dining scene is also diverse, where you can find seafood, southern cuisine, and international cuisine in a large number of restaurants. Some of the local favorites are Page's Okra Grill and NICO.
Easy access to beautiful beaches
If you want to use the services of some out of state movers Austin to get closer to the beach, Mount Pleasant is a hit! Not only is it conveniently located compared to other parts of the city, but it is also only a short drive away from the beach. Isle of Palms and Sullivan's Island are the most popular beaches in the city area, offering great amenities for residents to enjoy. Anything from historic attractions and shops to restaurants and kids' playgrounds – these beaches have got you covered.
Moving to Mount Pleasant SC from Texas will also include some cons
After such a long list of the beautiful sides of living in Mount Pleasant, it can be difficult to believe that there are also bad sides. No place is perfect, but there are also not even close to as many cons as there are pros. Someones worth mentioning are:
Traffic – we mentioned earlier that Mount Pleasant is connected to other city parts by bridges, and these are the ones that experience heavy traffic. It won't affect you if you are staying within the suburb, just when you are entering or leaving it. Don Holt Bridge and Ravenel Bridge are the two options you have for making it in or out of Mount Pleasant, so it is normal for these areas to get busy, especially during rush hour.
Windy storms – Mount Pleasant is closer to the shore than other parts of Charleston, so it will naturally get more storms. It isn't a major concern, just a good reason to reinforce your windows, trim your trees, and have supplies in case the power goes out. But fear not, there are plenty of notices before a major storm hits the city
Warm weather – this can be both considered as a pro and as a con. But as a bad side, the hot weather combined with the overall high humidity of Charleston makes summer months quite difficult to bear for some people.
High cost of living – this is a controversial topic since many people have different opinions. Sure, Mount Pleasant is more expensive that the average rural area in SC. But it is much more affordable than living in big metropolitan areas like New York City.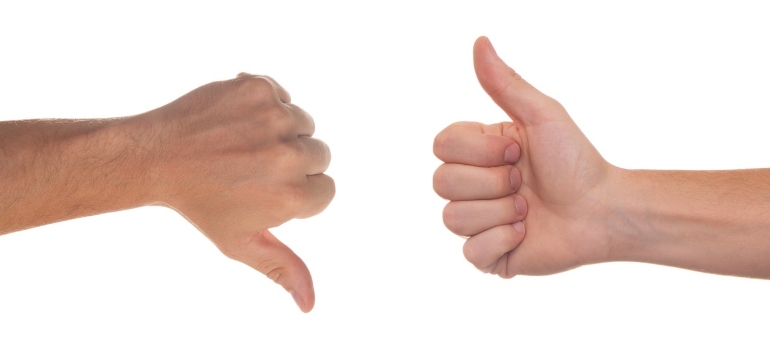 Final thoughts
Taking everything into consideration, moving to Mount Pleasant SC from Texas is a good choice to make. It offers a good balance of pros and cons, and it is a universal place that a wide range of people can enjoy. We have covered quite a lot of ground, but you can always learn more about Charleston County. But no matter how much you research, you will never be able to get to know the city like you will once you live there. We wish you good luck and an easy long-distance relocation!