League City, located in the heart of the Texas Gulf Coast, has earned its reputation as a fantastic place to live, work, and play. As the largest city in Galveston County, it offers a unique blend of small-town charm and big-city convenience. State to state movers agree that one thing's for sure: League City is a great place for all generations. League City is an ideal place for families, young professionals, and retirees due to its outstanding schools, numerous parks and playgrounds, quality healthcare, job opportunities, proximity to Houston, and abundance of outdoor activities. Join us as we delve into the many perks of living in League City.
A Family Haven: Education, Safety, and Fun Activities in League City
Families in League City enjoy a wealth of benefits that contribute to a fulfilling lifestyle. The long distance movers League City TX has at its disposal know that one of the major advantages is the access to excellent schools, with Clear Creek Independent School District (ISD) being the largest in the area. This top-rated district boasts high academic standards, state-of-the-art facilities, and dedicated teachers who inspire and challenge students to excel.
Safety is another crucial factor for families, and League City's low crime rates attest to the security of its neighborhoods. Parents can feel at ease knowing their children are growing up in a safe, nurturing environment where they can play, learn, and thrive.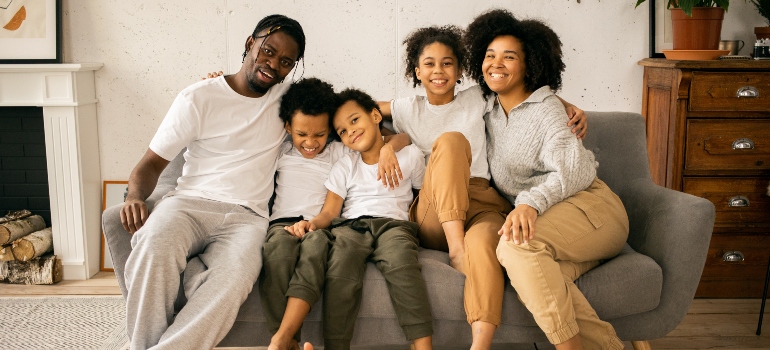 League City is also brimming with family-friendly events and activities that foster a strong sense of community. The annual League City Music Festival is a popular event that brings families together for live music, food, and fun. In addition, the Farmers Market offers a chance for families to engage in healthy, locally-sourced grocery shopping while supporting local businesses and farmers.
Healthcare is essential for any family, and League City delivers with access to high-quality services for both children and adults. Numerous medical facilities, pediatricians, and specialists ensure that families have access to comprehensive care for all their needs. This means that residents can rely on top-notch medical services right in their backyards.
Thriving Careers and Lifestyle: League City's Appeal for Young Professionals
Young professionals also find numerous benefits in calling League City home. Some of these advantages include:
Job opportunities in various industries like healthcare, energy, and technology, providing diverse career options.
Proximity to Houston, a major business hub, makes it easy to access even more professional opportunities while maintaining a comfortable living environment.
Affordable housing options cater to first-time buyers, making homeownership achievable for those starting their careers.
A vibrant social scene with bars, restaurants, and cultural events ensures young professionals have plenty of options for networking and leisure, striking a healthy work-life balance.
Diverse Job Opportunities: League City's Flourishing Industries and Major Employers
League City boasts a diverse array of job opportunities across various industries, such as healthcare, energy, and technology, contributing to the city's economic growth and stability. The city's corporate movers know that the low unemployment rate in the area reflects the abundance of career options for residents, creating a thriving community of professionals.
The city's five largest employers play a significant role in shaping the local job market. Clear Creek Independent School District (ISD) is a major employer, offering a variety of educational and administrative positions. The University of Texas Medical Branch (UTMB) and the Houston Methodist Clear Lake Hospital contribute to the healthcare sector, providing numerous job openings for medical professionals and support staff. Jacobs Engineering Group, a global provider of technical, professional, and construction services, offers opportunities in the energy and technology sectors. Lastly, INEOS Olefins & Polymers USA, a leading producer of petrochemicals, provides jobs in the energy and manufacturing industries.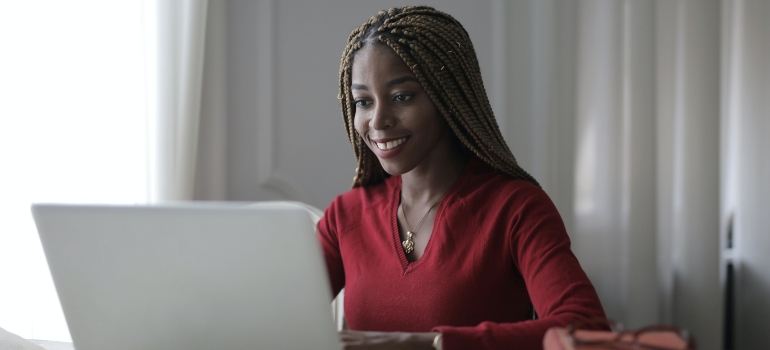 These diverse employers, coupled with the city's proximity to Houston, create a promising landscape for job seekers and professionals looking to advance their careers in League City.
The Best of Both Worlds: League City's Ideal Proximity to Houston
League City's proximity to Houston, just 25 miles southeast, offers numerous benefits and advantages to its residents. The long distance movers Houston residents love know that this close distance allows easy access to the bustling city while maintaining the charm and tranquility of suburban living. Commuting to Houston for work is a breeze, thanks to the convenient transportation options, including the Metro Park & Ride and major highways.
For those who love to travel, living close to Houston means quick access to George Bush Intercontinental Airport and William P. Hobby Airport, making domestic and international flights easily accessible. This ideal location truly offers the best of both worlds, combining the peaceful suburban lifestyle of League City with the excitement and opportunities of Houston.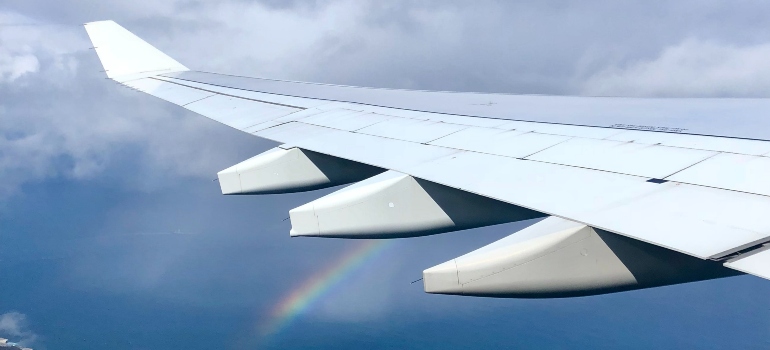 Houston's thriving economy, which boasts a variety of industries like energy, healthcare, and technology, provides even more job opportunities for League City residents. This proximity also enables residents to enjoy the wealth of cultural and entertainment options available in Houston, such as museums, theaters, sporting events, and world-class dining.
Affordable Living: Attractive Housing Options in League City for First-Time Buyers
In League City, first-time homebuyers can take advantage of affordable housing options that make homeownership more attainable. With an average house sale price of around $300,000, potential buyers can find a variety of properties to suit their needs and preferences. Affordable housing is one of the main factors when choosing the best city in Texas to move to, and League City is high on the list because of its real estate market. From charming single-family homes to modern townhouses, there are ample choices for those looking to invest in their first property.
For those who prefer renting, the average rent price in League City is approximately $1,200 per month for a one-bedroom apartment, offering competitive rates compared to other areas in the Houston metropolitan region. This affordability makes it an attractive option for young professionals and families seeking a comfortable and budget-friendly living space.
League City's affordable housing market presents an excellent opportunity for first-time buyers and renters alike to settle down in a welcoming community with a high quality of life. The cost-effective living conditions, coupled with the city's abundant amenities and proximity to Houston as well as the added benefits of climate controlled storage for your Texas home, make it a smart choice for those looking to establish their roots.
Exciting Social Life: League City's Dynamic Restaurants, Bars, and Cultural Events
League City's vibrant social scene offers a variety of bars, restaurants, and cultural events that cater to diverse tastes and interests. Foodies can enjoy a range of culinary delights at local favorites such as Red River BBQ & Grill, offering mouthwatering Texas barbecue, or Main St. Bistro, which serves French-American fusion cuisine. For a more casual dining experience, visit the renowned Esteban's Cafe & Cantina, famous for its authentic Tex-Mex dishes and lively atmosphere.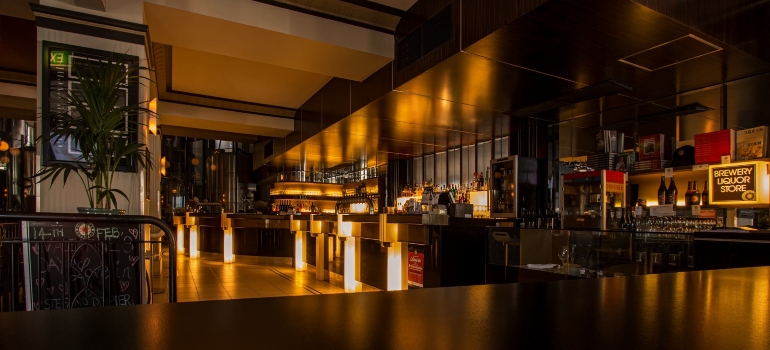 Nightlife enthusiasts can unwind at bars like the popular Three Acres Food Truck Park, where they can savor craft beers, cocktails, and delicious food truck fare. Alternatively, they can head to the rustic Beacon Lake Bar & Grill for a laid-back evening by the water.
Cultural events further enrich the community, with the annual League City Music Festival showcasing local talent and national acts. The Bay Area Houston Ballet & Theatre, as well as the Bay Area Arts Consortium, provide opportunities to experience performing arts and support local artists. This lively social landscape ensures residents always have something exciting to explore in League City.
Embracing Retirement: League City's Appeal for a Fulfilling and Active Golden Years
Retirees also enjoy a host of benefits in League City that cater to their needs and interests. Reliable movers will help you remember all the things to consider when moving long distance in Texas, and you will be able to enjoy all the perks of League City right after the relocation.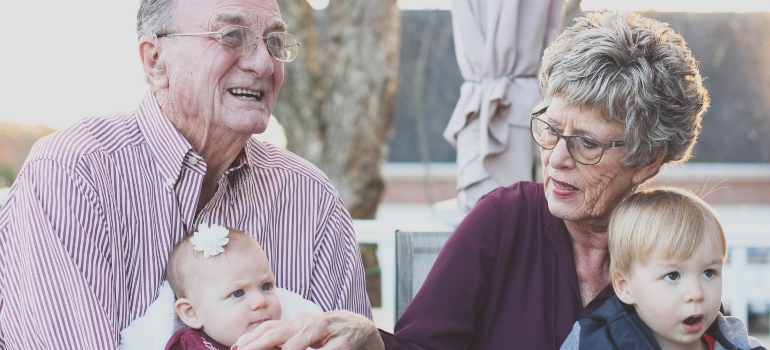 Some of these perks include:
Access to quality healthcare facilities, such as hospitals and clinics, ensuring timely medical attention.
Relaxing retirement communities like Del Webb at Lake Shore Harbour, offering a comfortable and social environment.
Scenic outdoor areas like Clear Creek Nature Park, perfect for walking, biking, and fishing, promoting an active lifestyle.
Cultural events and attractions, such as the League City Historic District and the Butler Longhorn Museum, providing opportunities for learning and leisure.
Prioritizing Health: Quality Healthcare Facilities for Retirees in League City
Retirees in League City have access to a variety of top-notch healthcare facilities, ensuring timely medical attention and peace of mind. Among these facilities are the Houston Methodist Clear Lake Hospital and the University of Texas Medical Branch (UTMB) League City Campus, both of which offer comprehensive services and specialized care. Additionally, numerous clinics and medical offices, such as the League City Family Clinic, provide primary care and outpatient services tailored to the needs of retirees. With these quality healthcare options readily available, League City is an excellent choice for those seeking a health-conscious community during their retirement years.
Comfort and Community: Retirement Living in League City
Retirement communities in League City provide a comfortable and social environment, allowing retirees to enjoy their golden years with ease. One such community is Del Webb at Lake Shore Harbour, which offers an array of amenities and activities designed to promote an active and fulfilling lifestyle. With features like a clubhouse, fitness center, and swimming pool, residents can stay active and engaged while forming meaningful connections with their neighbors. Although moving to a new city alone isn't easy, the warm and welcoming atmosphere of these retirement communities makes League City an ideal choice for those seeking a supportive environment in their retirement years.
Nature's Playground: Scenic Outdoor Areas for Active Senior Living in League City
League City offers scenic outdoor areas that encourage senior residents to embrace an active lifestyle. Clear Creek Nature Park is a prime example, featuring picturesque trails perfect for walking, biking, and birdwatching. The park's serene setting allows retirees to connect with nature while staying active and healthy. Fishing enthusiasts can cast their lines at the park's fishing pier, which overlooks the tranquil waters of Clear Creek. The abundance of beautiful outdoor spaces in League City helps retirees maintain a healthy lifestyle while enjoying the natural beauty of their surroundings.
Exploring History and Culture: Enriching Attractions for Senior Residents in League City
League City offers senior residents a wealth of cultural events and attractions that provide opportunities for learning and leisure. The League City Historic District, with its well-preserved historic buildings, allows retirees to explore the city's rich past. The Butler Longhorn Museum, dedicated to preserving the legacy of the Texas Longhorn cattle breed, offers an engaging and educational experience. These attractions, along with various community events and activities, create a vibrant cultural landscape for retirees to immerse themselves in, ensuring a fulfilling and stimulating retirement experience in League City.
A Community for All: The Universal Appeal of Living in League City
League City offers an array of benefits that make it an attractive place to live for people of all ages and backgrounds. The city boasts an abundance of parks and playgrounds, such as Hometown Heroes Park and the League City Dog Park, providing green spaces for families, children, and pets to enjoy. These parks not only offer a chance to connect with nature but also encourage healthy, active lifestyles for residents.
Outdoor enthusiasts have access to a wide range of recreational activities, such as boating, fishing, and golfing. With its proximity to Galveston Bay and Clear Lake, League City is an ideal location for water sports, while several golf courses, like Magnolia Creek Golf Club, offer a leisurely way to enjoy the outdoors.
High-quality healthcare services are available for residents of all ages, including emergency care and specialty clinics. The presence of world-class medical facilities, such as Houston Methodist Clear Lake Hospital and UTMB League City Campus, ensures that everyone has access to the care they need, regardless of their age or health concerns.
Finally, the city's growing job market offers diverse opportunities across various industries, making it an appealing destination for both young professionals and experienced workers. With a thriving economy that includes healthcare, energy, technology, and more, League City is well-suited to accommodate the career aspirations of its residents.
Embracing the Allure: League City is a Great Place for All Generations
League City is a great place for all generations, offering top-rated schools, safe neighborhoods, family-friendly events, high-quality healthcare, job opportunities, and a vibrant social scene. Its proximity to Houston, affordable housing options, and numerous outdoor activities make it an ideal location for families, young professionals, and retirees alike. If you're considering a move, don't hesitate to explore League City TX as your next home. To ensure a smooth transition, reach out to a moving company and real estate expert who can help you find the perfect residence and make your relocation as stress-free as possible.