The moving process can be stressful. And it can take some time to prepare for it. This is why people sometimes think that they don't have enough time to search for a good moving crew to do it. This instead leads to them hiring part-time workers. But do you know more about the risks of hiring part-time movers? If you wish to know what are the cons of hiring them, read our article.
One of the risks of hiring part-time movers is the lack of experience
There is always one question people ask themselves when moving. Are they really ready to leave all their belongings in the hands of people who are not skilled in relocation? They will be responsible for anything that can happen to your items, so you will have to worry about that as well. Experience and skill mean a lot in the moving business. That means that they probably don't know how to handle some major moves or tasks. Especially when organizing a long distance move. This is why you need to avoid this and go straight up to your nearest long distance movers Miami for your move. Only then you will be sure that your items are handled by professionals.
Lack of safety
As we mentioned before, the core problem of part-time movers is their lack of experience. That means that safety will always be an issue. When you are dealing with a professional moving company, you know they have licenses and permits to do business. On the other hand, part-time movers do not. It can only lead to other problems since they won't follow safety regulations. Unlike other interstate moving companies, you can hire, and not worry about anything. Safety should always be a top priority when relocating.
They don't have the necessary packing skills
Imagine if you have to move some valuable and expensive furniture or other items. You would want to do everything in your power to pack it correctly and safely. But that is not all, you need to transport it as well. Unskilled part-time movers do not possess the proper packing skills you will need for your move. You will be risking the safety of your items if you do not get professional packing services for your move. Why risk damaging your items when you can get professional help from legitimate movers.
They can cost more
Did you know that you don't get to sign any type of contract with part-time movers? That is right! You won't have any written proof of your agreement, because they do not operate as a moving company. You will have to deal with them that way and probably have some changes in moving costs. This is not the case with professional moving companies. They will give you different options when signing a moving contract you can follow. It is for the best if you do your business with them.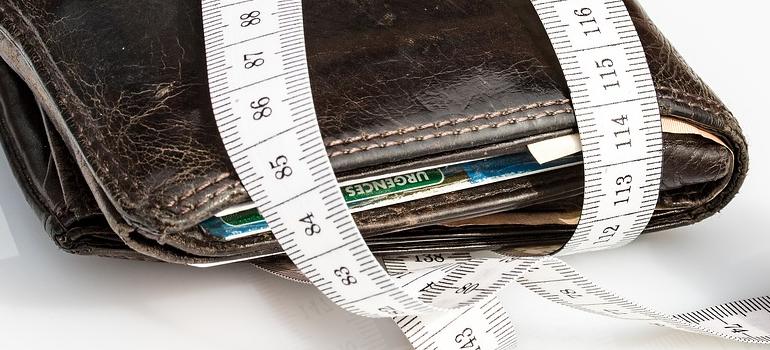 People often do not know who they are dealing with. And let us tell you, you will have a hard time figuring it out if you don't have the necessary information about your movers. One of the best ways to see if you are dealing with legitimate movers is to check their USDOT number. Every company receives their number so they can operate legally.
These are the major Risks of hiring part-time movers you need to know more about. It will help you when you have to prepare for your move. Hopefully, now you know what you need to do, so you won't have any issues when hiring movers. Visit our blog and learn more about relocation.