Before you move and hire a moving company you need to estimate your cost. There are two ways to have your cost calculated binding and non-binding price estimate. Therefore, it helps to know the difference between these two – binding vs. non-binding moving estimate. This way, you can make a better, more informed decision when signing your next moving contract. A cost estimate is by its very nature a preliminary calculation that is not yet one hundred percent binding and often also contains different options of execution from which you can choose.
Things to consider
It is of high importance when hiring cross country moving companies, to choose a moving company that is licensed and has a good reputation online. Before you hire a moving company and think about should you go for binding or non-binding moving estimate, there are some things to consider, such as:
Research Companies – Look for their reputations online. In case something looks suspicious to you, don't hire them.
Get More Than One Estimate – Ask for at least 3 estimates from different movers and compare them.
Make Sure the Company is Legit – See if they seem dishonest or unprofessional and attract you with a low price.
Get Insurance – Consider purchasing moving or relocation insurance.
Get references on movers – Ask your friends and family if they have any recommendations.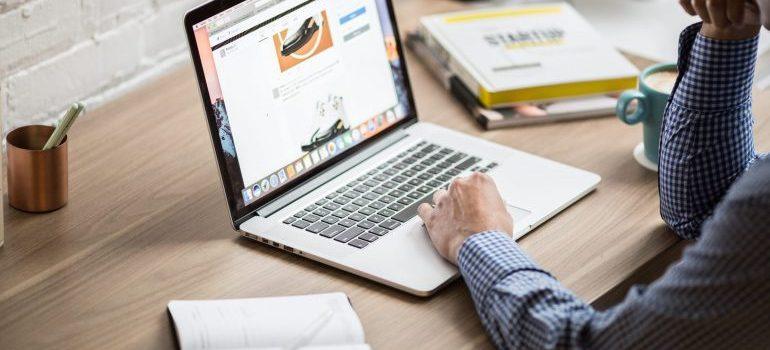 Binding moving estimate
A binding estimate is when the moving company guarantees a fixed price estimate based on a rough weight of your belongings. From the estimated weight, the moving company will come up with a total price for you to pay. If you agree to a binding estimate, you will pay that amount no matter what. The moving company is then not allowed to change the price even if the weight is higher then estimated. On the other hand, if your belongings end up weighing less than was originally estimated you won't pay any less either. You can easily come to an agreement with movers.   The binding estimate comes with some advantages. For one, you don't need to think about any additional costs, you will know the price in advance. Then you do not have to worry about the bill total at the end.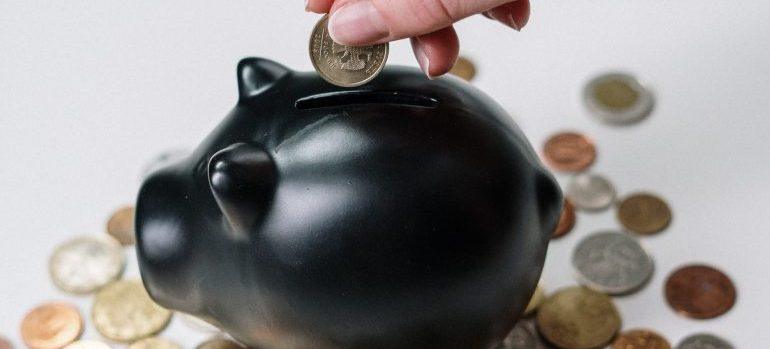 Non-Binding moving estimate
 A non-binding estimate is a quote based on the weight of your belongings as well. However, because it is "non-binding," this estimate is not fixed and will most probably change. It depends on the actual weight of your belongings. The moving company won't be able to tell you the total cost of the move until everything is weighed on your moving day. If the weight is lower than the initial estimate, you'll pay less and vice versa. Non-binding estimates are a good option, if you don't have many belongings and if you are moving on short notice. If you're unsure which items are going to include in your final move, go for a non-binding estimate. If you can handle the stress not knowing the total price till the end it might not be the way to go for you.
Ask questions during the in-home estimate
Make a list of questions to ask each moving company during your in-home estimate. Their answers can help you to make your final decision. Ask interstate movers Charlotte NC if there are any extra fees you should know about. A good thing to ask is also is do their moving company has license and insurance. A reasonable question would also be are packing services also included in the total price. How long it will take for them to finish the move, is also an important question to ask. Make sure to ask everything that you need to know so that you are sure that you are choosing the best moving company that you can get.
Caution with offers from abroad
The Internet broadens the radius of action of customers as well as suppliers. In the search for a moving company, you can also find many offers online from a distance. Moving companies from abroad recommend their services with favorable all-inclusive prices. They offer lower prices to attract customers. When moving companies submit offers without having gained a personal impression on-site, there are reasons for suspicion. It's important that you do detailed research. Look for any hidden moving fees and save your money. Always do the background check of a moving company and research on the Internet for reviews. With unchecked moving companies, you risk unforeseen extra charges, unsafe transport, potential damage, or theft.
Read the small print
When receiving an offer, you should also read the small print very carefully. The description of the services to be provided should be formulated in a comprehensible way and include all discussed costs. Packaging material cost, labor cost, and travel expenses moving companies should include separately and add to the total. Any additional costs such as an estimated number of meters, estimated effort, and so on should be treated with caution. In this way, there can be the gateway to later additional costs. A detailed check of the offer for completeness decreases the risk.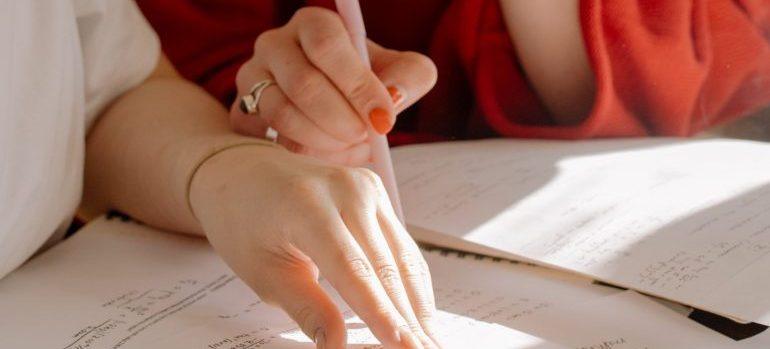 Lower your moving costs
If you cannot decide between binding vs. non-binding moving estimate, there are some things you can do so to lower your moving costs. You can sell and declutter. For example, an old sofa that you plan to have for a transitional period only, this is the best time to get rid of it. Or an old bookshelf that used its purpose. Get rid of all the items you no longer need by organizing a garage sale or try selling them on the internet. Get some moving boxes on your own. Pack some items by yourself, like your clothes and your books and documents. If possible, disassemble large furniture. If you can try to avoid moving during the summer.