Are you torn between South Carolina and Virginia for your next home? You're not alone. The South Carolina vs. Virginia debate is common among interstate movers. In this blog post, we will dissect key factors such as climate, cost of living, job opportunities, and lifestyle. We'll provide the insights you need to make a well-informed decision. A little guidance can go a long way when choosing the right state to move to. And when you're ready to make that move, reliable interstate moving companies can make your transition smooth and hassle-free. Let's dive into the details.
Comparing the Cost of Living: South Carolina vs. Virginia
When it comes to the cost of living, South Carolina typically offers more bang for your buck. Overall, you'll find that housing, transportation, utilities, and other expenses tend to be lower than in Virginia. Compared to Texas, South Carolina's cost of living is slightly higher, but the difference is not stark.
In contrast, Virginia's cost of living is noticeably higher than both South Carolina and Texas. This is particularly true for housing, which is a significant part of any family's budget. Virginia's vibrant job market can, however, offset these higher costs to some extent. However, the cost of living is not the same throughout each state. Certain areas in both South Carolina and Virginia are more expensive than others. For example, living in Charleston, South Carolina, or Arlington, Virginia, will cost more than smaller towns and rural areas.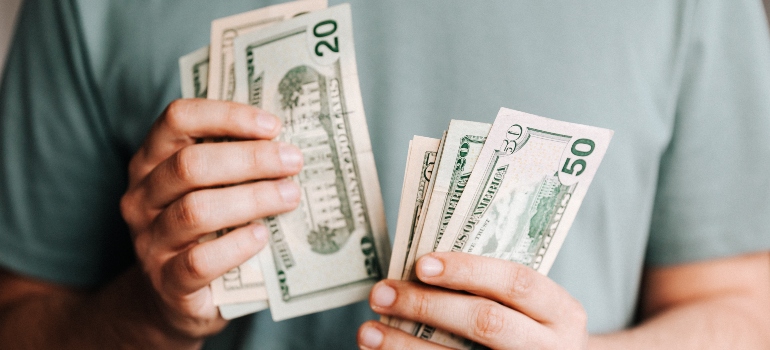 When you're moving from Texas to South Carolina or Virginia, it's crucial to budget wisely. Take into account the differences in the cost of living. Consider your income and job prospects, as well as your lifestyle preferences and family needs. In South Carolina, you can save money by choosing a home in one of the state's smaller towns. In Virginia, keep an eye out for areas with lower housing costs while still offering reasonable commute times to job centers.
No matter which state you choose, remember to factor in all expenses, not just housing. Look at transportation, utilities, healthcare, and taxes too. The key is to make a comprehensive budget that covers all aspects of your life in your new state. This can help you prepare for a smooth and successful move.
Job Market Analysis: South Carolina vs. Virginia
South Carolina's job market is diverse, with major industries including manufacturing, healthcare, retail, and hospitality. Companies like BMW, Boeing, and Prisma Health are among the top employers. In recent years, South Carolina has seen steady job growth, particularly in the manufacturing and tech sectors.
Virginia, on the other hand, is known for its strong job market in sectors like technology, defense, government, and healthcare. Top employers include Northrop Grumman, Capital One, and Inova Health System. Plus, being in close proximity to Washington D.C. provides numerous federal job opportunities.
In comparison, Virginia typically offers a higher median salary and more diverse career options, which can be particularly attractive when considering moving from Texas to Virginia. However, South Carolina's job market shouldn't be overlooked, as it offers competitive opportunities, especially in manufacturing and healthcare.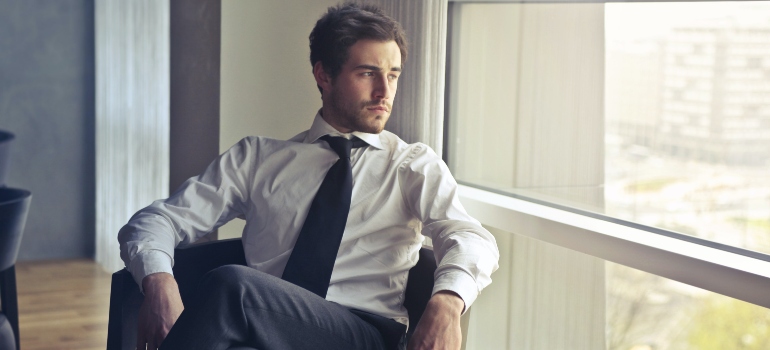 When seeking job opportunities in either state, consider your skills, qualifications, and career goals. Online job platforms are a great place to start, but don't neglect the power of networking. In-person and virtual networking events can help you make valuable connections in the local business community.
Also, consider tapping into local resources like job fairs, career counseling, and workshops provided by the state's Department of Labor. They can provide invaluable guidance and support during your job search.
Lastly, remember that job satisfaction isn't just about salary. Think about the work culture, job security, and work-life balance too. Research the companies you're interested in to ensure they align with your personal and professional values. This careful consideration can lead to a fulfilling career in your new state.
Raising Kids: Family-Friendly Amenities in the Palmetto State and the Old Dominion
South Carolina is indeed a haven for families. Cities like Greenville, with its award-winning downtown, and Charleston, rich in history, offer a warm community spirit. The capital city, Columbia, is home to the South Carolina State Museum and Riverbanks Zoo, providing educational outings for kids. For outdoor enthusiasts, Myrtle Beach State Park and Table Rock State Park offer nature trails and beachfront activities. The school districts of Fort Mill and Lexington-Richland, known for their high academic performance, are a testament to the state's focus on education. Overall, South Carolina beautifully balances cultural heritage, community, and education
Virginia excels in providing quality education, with Fairfax County Public Schools and Falls Church City Public Schools often topping national rankings. Its cities, like Alexandria and Richmond, are known for their historic charm and family-friendly activities. Richmond's Lewis Ginter Botanical Garden and the Virginia Museum of Fine Arts are great for family outings. The city of Virginia Beach offers beautiful oceanfront spaces, while the Shenandoah National Park provides vast outdoor exploration opportunities. In Northern Virginia, close to D.C., neighborhoods like Arlington and McLean offer excellent amenities. Combining high educational standards and abundant recreational activities, Virginia makes a compelling case for families.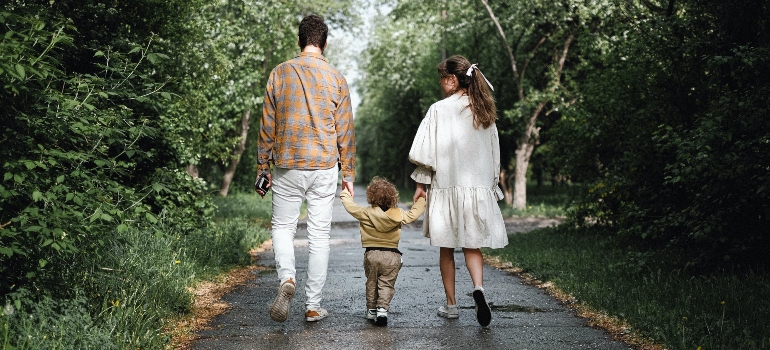 To find the best family-friendly neighborhoods, consider your family's unique needs and interests. Online resources and local real estate agents can provide valuable insights. When making the move, experienced long distance movers in Richmond can ensure a smooth transition.
Remember, a family-friendly location isn't just about amenities. Safety, community involvement, and access to quality healthcare are important. Both South Carolina and Virginia offer these in abundance. However, the choice between the two will ultimately depend on what best fits your family's lifestyle and needs. Whether it's South Carolina's southern charm and warm beaches or Virginia's top-rated schools and rich history, each state offers unique advantages to families. Your choice will shape your family's experiences and memories for years to come.
Climate Considerations: Finding Your Ideal Weather Match
In South Carolina, the warm, subtropical climate is a significant draw, particularly for those seeking a haven from colder climates. This is one of the main reasons to retire in South Carolina. Summers in the state are long, hot, and humid, perfect for beach trips and watersports. Coastal areas like Myrtle Beach and Hilton Head Island are popular destinations. Meanwhile, winters are short and mild, allowing for year-round golfing – a major plus for many retirees. Even in winter, outdoor exploration doesn't stop, with attractions like the historic city of Charleston and the picturesque Blue Ridge Mountains.
Virginia's diverse geographical features contribute to its varied climate. Coastal areas, including Virginia Beach and Norfolk, enjoy a milder, more humid climate akin to South Carolina. Here, summers are hot with average temperatures in the mid-80s, and winters are relatively mild. The Shenandoah Valley and the Blue Ridge Mountains, however, have a cooler climate. Winters can be quite cold, with snowfall common, making these regions a haven for winter sports enthusiasts. The state's geographical diversity also means weather events can vary. Coastal regions may experience hurricanes, and inland areas can see severe thunderstorms, while western regions might encounter snowstorms.
Compared to Texas, South Carolina, and coastal Virginia have similar summer heat but milder winters. If you're moving from North Texas, you might find Virginia's colder regions akin to your winter experience.
To adapt to the new climate, consider your tolerance for heat, cold, and humidity. Dress in layers for Virginia's varying temperatures, and invest in a good air conditioning system for South Carolina's summer heat.
Outdoor activities are plentiful in both states, regardless of the season. In South Carolina, enjoy beach trips and watersports in the summer, and explore the state's historical sites year-round. In Virginia, summer is perfect for beach activities and exploring the state's many parks. During the cooler months, the state's western region offers hiking and winter sports.
Remember, while climate can play a part in your decision, both states offer a wealth of natural beauty to enjoy throughout the year. Whether you prefer South Carolina's consistent warmth or Virginia's changing seasons, you'll find plenty to love in both climates.
A Place to Call Home: Evaluating Housing Options in South Carolina and Virginia
South Carolina's housing market is as diverse as its landscape. Myrtle Beach offers oceanfront condos and single-family homes perfect for those seeking a beach lifestyle. Historic Charleston boasts beautifully preserved homes nestled in cobblestone streets, offering a blend of history and charm. Greenville, with its revitalized downtown, has a mix of modern condos, townhouses, and traditional homes. Columbia, the state's capital, offers affordable housing in family-friendly neighborhoods like Shandon and Rosewood. For a more suburban feel, consider Lexington. Start your search on platforms like Zillow or Realtor.com to explore a range of options, from rentals to homes for sale across these locations.
Virginia's housing landscape is equally diverse, reflecting the state's rich history and thriving economy. Northern Virginia, including areas like Arlington and Fairfax, is known for its upscale homes and proximity to Washington, D.C., making it a popular choice for professionals. In the historic city of Alexandria, you'll find beautifully preserved Colonial-era houses and townhouses lining its picturesque Old Town district. Richmond, the state's capital, offers more affordable housing options, including modern condos in its revitalized downtown area and charming bungalows in neighborhoods like The Fan and Church Hill. Each of these areas offers a unique living experience, catering to different lifestyles and budgets. Considering the benefits of relocating to Virginia, exploring these diverse neighborhoods can be a rewarding experience.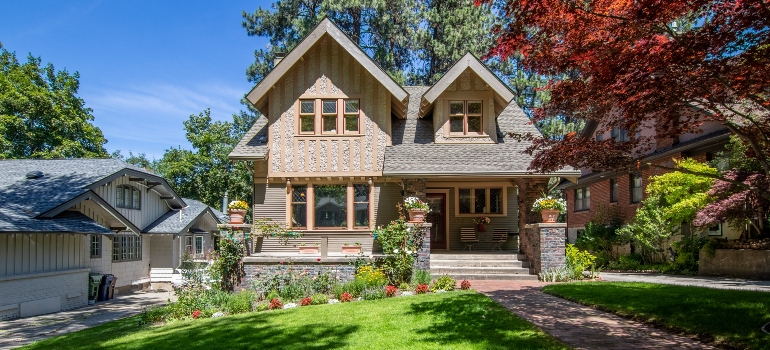 When it comes to deposits and fees, both states typically require a security deposit and the first month's rent upfront. However, the exact amount can vary depending on the rental agreement. It's also crucial to understand the local housing laws, as they can vary from state to state. Neighborhoods in both states come with their own unique pros and cons. For instance, living in downtown Charleston, SC or Arlington, VA offers the convenience of city life, but it may be pricier. On the other hand, smaller towns or suburbs may offer lower costs and a slower pace of life but could mean longer commutes.
Resources like the U.S. Department of Housing and Urban Development and local real estate agencies can provide further guidance. Remember, finding the perfect home takes time and research, but the effort is well worth the reward of finding your ideal living space.
Uncovering Treasures: Exciting Activities and Cultural Experiences in the Palmetto State and the Old Dominion
South Carolina is a haven for history and nature lovers. Charleston's historic district, Fort Sumter, and Boone Hall Plantation offer fascinating glimpses into the past. Myrtle Beach and Hilton Head Island are perfect for beachgoers and golf enthusiasts. The state's food scene is equally compelling, with restaurants like Husk in Charleston pioneering a modern interpretation of Southern cuisine.
Virginia is steeped in history and culture. Visit Colonial Williamsburg for a trip back in time, or explore the stunning Luray Caverns. For art lovers, the Virginia Museum of Fine Arts in Richmond is a must-see. The local food scene, featuring gems like The Inn at Little Washington, offers a culinary journey through Virginia's rich food heritage.  Among these experiences, you'll find the 5 things you'll love about Virginia, giving you more reasons to explore and appreciate the Old Dominion.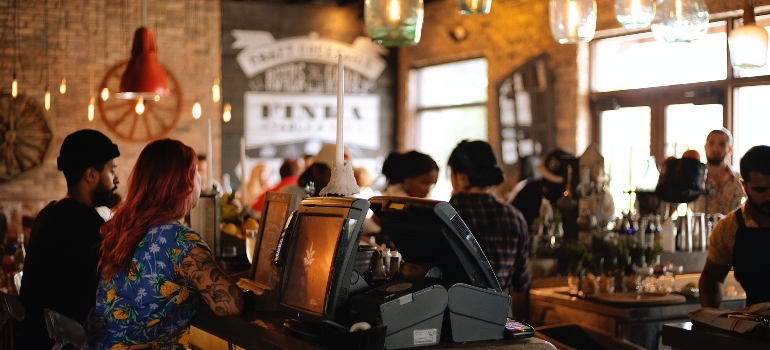 Cultural communities thrive in both states. South Carolina's Gullah Geechee Corridor showcases a unique African American culture, while the Latinx community is growing in cities like Greenville. Virginia is known for its strong military community, particularly in cities like Norfolk. Both states offer various community events, from food festivals to music concerts.
Resources like local tourism boards, city websites, and community calendars are excellent ways to stay informed about upcoming events. Regardless of your interests, both South Carolina and Virginia offer a wealth of experiences waiting to be discovered.
Your Next Adventure: Embracing Change in South Carolina vs. Virginia
Choosing South Carolina vs. Virginia is no easy task. Each state offers a unique blend of history, culture, and natural beauty. The state of South Carolina shines with its warm climate, affordable living, and family-friendly activities. Virginia stands out for its job opportunities, excellent education system, and diverse housing options. The local food scenes, cultural communities, and attractions in both states further enrich the living experience. In the end, your decision depends on your personal preferences, lifestyle, and goals. Whichever you choose, South Carolina or Virginia, be prepared for an exciting new chapter in your life.