Welcome to Missouri City, a Texas gem brimming with charm! Nestled in the Houston metro area, it's a destination that boasts diverse, family-friendly neighborhoods, top-tier schools, and easy access to big-city amenities. We'll uncover the best neighborhoods to live in Missouri City, a task that may seem daunting when moving from state to state. Whether you crave the buzz of a vibrant community or the tranquility of a suburban haven, Missouri City offers a mix of both worlds. In this guide, you'll get a glimpse of what makes each neighborhood stand out.
Top Five Neighborhoods in Missouri City: A Snapshot
Embarking on a quest to find the best neighborhoods in Missouri City, TX can be quite exciting! This dynamic city has a variety of standout locales, each offering unique living experiences. The interstate movers Missouri City TX offers can attest to the appeal of these popular areas. Now, let's dive in and unveil our top five neighborhoods:
Sienna Plantation: A master-planned community, providing amenities like golf, swimming pools, and hiking trails.
Riverstone: Renowned for luxury homes, and offering impressive recreational facilities.
Quail Valley: Home to a beloved golf course, and highly-rated schools, this area boasts an idyllic suburban setting.
Colony Lakes: A tranquil, family-friendly community known for its beautiful lakes and parks.
Lake Olympia: This neighborhood shines with its private marina, nature reserve, and an array of stunning homes.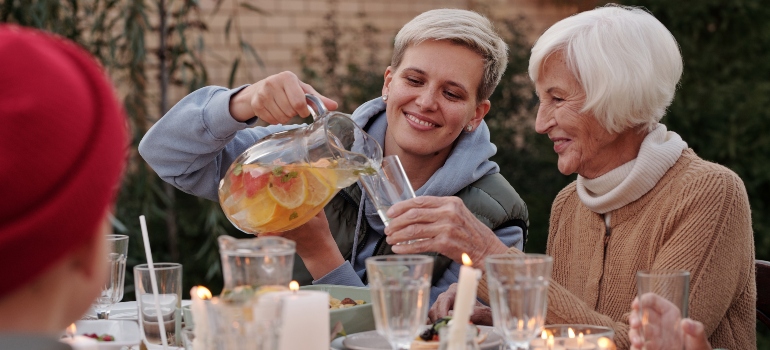 Each neighborhood presents a unique slice of Missouri City living, catering to different tastes and lifestyle needs.
Sienna Plantation: A Versatile Neighborhood Offering Exceptional Lifestyle
Sienna Plantation stands as a testament to easy, balanced living within Missouri City. One of its major perks is its strategic location. With proximity to key highways, residents enjoy a smooth commute to work or travel around the broader Houston area. Plus, for those planning to move here, the long distance moving companies Houston TX offers find it easy to access. The neighborhood also shines with a well-planned infrastructure. Its well-maintained roads and sidewalks enable easy navigation, encouraging residents to walk, bike, or drive around safely.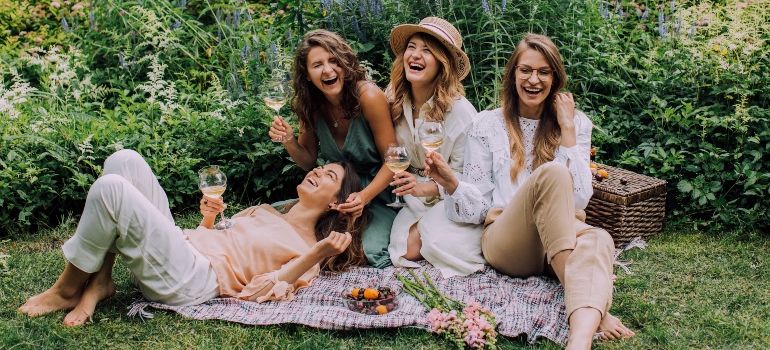 Everyday life is far from mundane in Sienna Plantation. The neighborhood teems with vibrant commercial zones. Residents have access to an array of shopping centers and restaurants, providing diverse entertainment and dining options. Whether it's shopping for the latest fashion or relishing a hearty Texan meal, Sienna Plantation leaves no room for disappointment. An outdoor enthusiast's haven, Sienna Plantation is dotted with parks, playgrounds, and sports fields. Families can immerse themselves in recreational activities, right from a peaceful stroll in the park to a thrilling soccer match on the field.
Education is a priority here. The neighborhood is home to several highly-rated schools like Sienna Crossing Elementary, Schiff Elementary, and Baines Middle School, fostering a conducive environment for children's holistic development. Community spirit is high in Sienna Plantation. Residents look forward to various community events hosted throughout the year. Holiday celebrations, live music performances, and movie nights contribute to a sense of camaraderie among locals.
Prospective homeowners find an array of options here. The average home price stands around $375,000. However, prices can vary based on size, age, and location of the property. It's possible to find homes that suit different budget ranges.
Finally, Sienna Plantation enjoys a low crime rate, standing at 14 per 1,000 residents which is one of the reasons why Missouri City is one of the best TX small towns to move to. This figure is appreciably lower than the national average, reflecting the neighborhood's commitment to safety and security.
Discover Riverstone: A Luxurious Corner of Missouri City
Looking for a sophisticated retreat in Missouri City? Welcome to Riverstone, where luxury living is the norm. What sets Riverstone apart are the meticulously designed gated communities. These enclaves of elegance feature stunning homes, crafted for those who appreciate the finer things in life. If you're seeking an elevated lifestyle, this neighborhood might just be your ideal destination.
There's never a dull moment in Riverstone, thanks to a host of amenities that bring neighbors together. Numerous parks and playgrounds invite kids to play, families to picnic, and residents to bask in the open spaces. That's not all – the centerpiece of the community is a resort-style community center. With a sparkling pool, state-of-the-art fitness center, and versatile event space, it's the heartbeat of Riverstone's vibrant social life.
Education is a cornerstone of this neighborhood. Top-tier schools like Sullivan Elementary, Commonwealth Elementary, and Fort Settlement Middle School are conveniently located here. They offer high-quality education that sets the stage for students' future success.
The peace of mind of Riverstone's residents is a top priority. The neighborhood's crime rate is commendably low, standing at 11 incidents per 1,000 residents. It's an assurance of a secure environment where families can thrive without worry.
Travel and commute are made effortless by Riverstone's strategic location. It sits near key highways, making it a breeze for residents to head to work or explore the wider Houston area. Whether you're planning to move locally or from afar, Riverstone is an easy destination for long distance moving companies Texas residents have at their disposal. Riverstone is more than a neighborhood – it's a lifestyle. Its blend of luxury homes, community amenities, top-notch schools, low crime rate, and convenient location makes it a top contender among Missouri City neighborhoods.
Experience Quail Valley: The Charm of History and Modernity Combined
Quail Valley beckons you with an enticing blend of both history and modernity. This venerable neighborhood, rich in local history, exhibits a delightful mix of homes, old and new alike. Whether it's the character of a vintage house or the comfort of a modern abode, Quail Valley offers a unique living canvas to its residents.
Within Quail Valley, you'll find more than homes – you'll discover verdant expanses designed for both relaxation and recreation. The neighborhood boasts an abundance of parks and green spaces, providing residents with the perfect backdrop for outdoor living. It's home to a prestigious golf course, tempting avid golfers, and weekend putters. Tranquil walking trails wind through the neighborhood, offering refreshing strolls or brisk jogs. Fishing enthusiasts would love the neighborhood's fishing lakes, providing a serene retreat right at your doorstep.
Quality education is never far away when you live in Quail Valley. With access to highly rated schools, including Quail Valley Elementary, Missouri City Middle School, and Thurgood Marshall High School, families have a diverse selection of excellent educational institutions. A sense of security also pervades Quail Valley, with a crime rate of only 11 per 1,000 residents. It's a testament to the neighborhood's commitment to creating a safe, secure living environment for everyone.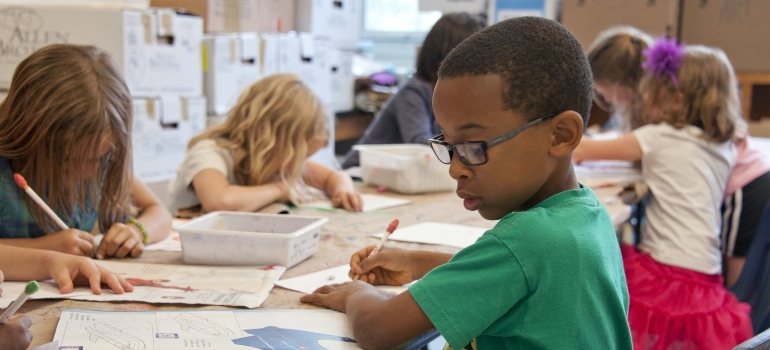 Located near major highways, Quail Valley also presents the advantage of easy commutes. Whether it's the daily drive to work or weekend adventures in the larger Houston area, travel is convenient and hassle-free. This aspect makes Quail Valley an easy choice when considering how to choose the best TX city to move to. In Quail Valley, the harmonious blend of historic charm and modern amenities creates a lifestyle that's truly one-of-a-kind.
Unveiling Colony Lakes: An Affordable Haven for Families
The Colony Lakes neighborhood in Missouri City exemplifies a sweet spot for families, particularly those on a budget. It gracefully combines affordability with quality living. The neighborhood features a diverse range of single-family homes and townhomes that won't break the bank, yet still offer a comfortable lifestyle.
Beyond the residences, Colony Lakes is a natural paradise dotted with parks and playgrounds. These green havens invite residents to step outdoors and cherish some quality time with family or friends. Furthermore, the community center sits as a hub for social activities. Equipped with a pool for refreshing swims and an event space for memorable gatherings, it's where residents create shared experiences.
The neighborhood places a strong emphasis on education. It's the home of several highly-rated schools, including Austin Parkway Elementary, Lake Olympia Middle School, and Lawrence E. Elkins High School. These institutions strive to impart quality education that nourishes young minds for a bright future.
Colony Lakes maintains an enviable safety record with a crime rate of 14 per 1,000 residents. This level of security allows families to enjoy the community without worry, reinforcing the peace and tranquility the neighborhood offers.
Another attractive feature of Colony Lakes is its strategic location. The neighborhood sits near key highways, facilitating easy commutes for work and convenient travel around the broader Houston area. This accessibility simplifies daily routines and enhances the overall living experience.
Colony Lakes is indeed an exceptional choice for families seeking an affordable, secure, and community-oriented place to live. It's a neighborhood that helps you find your community in TX after the move, offering more than a house – it provides a place to call home.
Lake Olympia: Lakeside Living at Its Finest in Missouri City
Lake Olympia is a neighborhood where living takes on a refreshing, waterfront character. Here, you'll find homes and townhomes that feature breathtaking lake views, creating a tranquil living experience that's hard to match.
Life in Lake Olympia extends beyond the home. An abundance of parks and playgrounds invite everyone, from the youngest to the oldest, to enjoy the outdoors. Whether it's a spontaneous game of tag or a leisurely picnic, these green spaces become stages for memorable moments. The community center, complete with a pool and event space, adds another dimension to the social fabric of the neighborhood, hosting everything from festive celebrations to weekend gatherings.
In Lake Olympia, education is never compromised. The neighborhood is proud to host top-rated schools such as Palmer Elementary, Lake Olympia Middle School, and Hightower High School. These schools stand as pillars of academic excellence, committed to nurturing future leaders and innovators.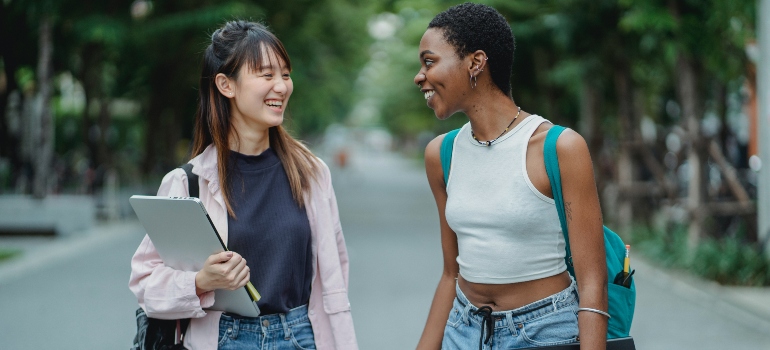 Feel safe and secure in Lake Olympia, where the crime rate is low at 14 per 1,000 residents. The neighborhood is dedicated to fostering a secure environment where families can live, laugh, and grow together without concern.
The advantage of Lake Olympia's strategic location is hard to ignore. Nestled near major highways, residents enjoy hassle-free commutes to work and easy access to the wider Houston area. If you're exploring things to do in Missouri City after moving, the neighborhood's prime location serves as a convenient launchpad for your adventures.
Lake Olympia is a unique gem in Missouri City. It marries the serenity of lakeside living with community amenities, educational excellence, safety, and a convenient location. All this and more make it a neighborhood worth considering for your next home.
Uncover the Best Neighborhoods to Live in Missouri City: Your Guide to Thriving Texas Communities
Unearth a world of living options in the best neighborhoods to live in Missouri City. The diversity in these areas promises something for everyone. You've journeyed through Sienna Plantation, with its convenience, commercial vibrancy, educational excellence, and community spirit. Then there was Riverstone, offering an upscale living experience with its luxury homes, abundant amenities, and low crime rate. Next, we unveiled the charm of Quail Valley and Colony Lakes, both presenting unique living experiences and a blend of affordability and quality lifestyle. Lastly, you got a taste of lakeside living in Lake Olympia, where the tranquility of water meets everyday comfort. Missouri City's neighborhoods offer something more than just homes – they promise communities where memories are made and lives are well-lived. It's time to embark on your adventure and find the perfect Missouri City neighborhood to call home.