Are you moving to Long Island soon, and you're researching neighborhoods? Long Island offers some great places where you can move if you have a big family. Whether you're relocating for a job or to get the house with the yard so your kids could play, there are many Long Island neighborhoods for big families that you can choose from. With the great, various choices that Long Island offers, you're sure to find the one that fits your needs just right. Cross country moving companies can help you move to whatever Long Island neighborhood you choose, but before you hire them, make sure that you've done solid research. Keep on reading to find out more about the Long Island neighborhoods for big families!
Factors that affect which Long Island neighborhoods for big families you should check out
When you're moving, there are many things that you might want to consider before you choose the neighborhood that you'll spend a long time in. When you decide to move, long distance movers Long Island will be more than happy to assist you in your transition.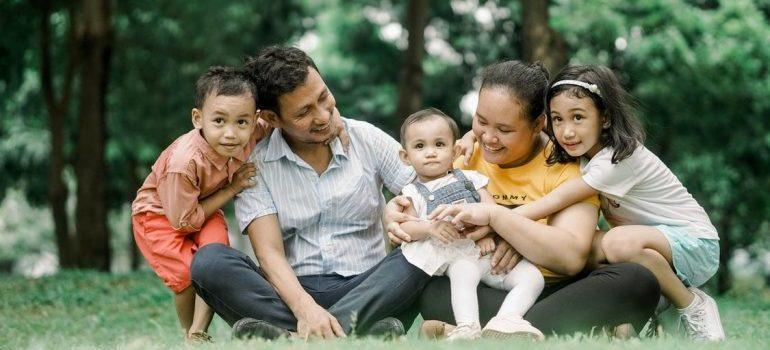 Neighbors – When you're moving to a certain neighborhood, it's only logical that you'll want to feel welcome and accepted.

Some of the neighborhoods have a greater sense of community than others

and it's a factor that should definitely play a role in your choice if you're looking for the place where your children are going to grow up. 

Average Annual Income 

Job market – If you're not moving for the job,

take a look at local opportunities before you make any decision

.

Rent Price/House Price 

Schools – If your big family has children then this is definitely something to keep an eye on. See if there are many schools in your neighborhood, in which kind of district they are and if they offer special classes. 

LIRR – There are many Long Island neighborhoods for big families which the LIRR passes through. It significantly lessens your gas costs and you can reach Manhattan in no time! 

Nature
Greenport is a great suburban neighborhood
Greenport is a neighborhood that has a long history. It has existed since 1682 and it was first and foremost a village that thrived on shipbuilding. It had a harbor, as it does today as well, and the harbor is alive as it's ever been! It's well connected to the city center as it's the stop on the LIRR. Reaching any other neighborhood that's close to the LIRR station is very easy from this neighborhood. It's also one of the safest towns on Long Island. If you're a lover of the suburb's feel and look, you'll love this neighborhood. It's famous for its vineyards and restaurants, so if you're a lover of quality drinks and cuisine, this might be the perfect place for you. Suburb homes will give you plenty of opportunities to find the one with the backyard if you're in the need of outdoor space. Greenport also offers many apartments that you can rent, and the cost of renting goes around 1500$ a month.
Bellmore is one of the favorite Long Island neighborhoods for big families
Many people are deciding to come to Bellmore even if that means having to move internationally. But why is Bellmore so attractive? If you're looking for neighborhoods with good schools and educational opportunities for your children, then seriously consider Bellmore as your next life stop. The schools in Bellmore are quite highly rated, and John F Kennedy High School offers various different courses for its students. It's one of the best high schools in the whole state. You're also going to love the fact that Bellmore is a little cheaper than the rest of the neighborhoods on Long Island. It's also connected to the LIRR, and it's 45 minutes away from Manhattan. If your family is artistically inclined, your kid may also audition for Calhoun school of arts. The best part is that Bellmore is very close to the beach, so you can have fun family weekends and enjoy the sea. Your kids will be exposed to water sports, quality education, outdoor time, and all that for a price that's less than average. Bellmore is really the neighborhood to think about!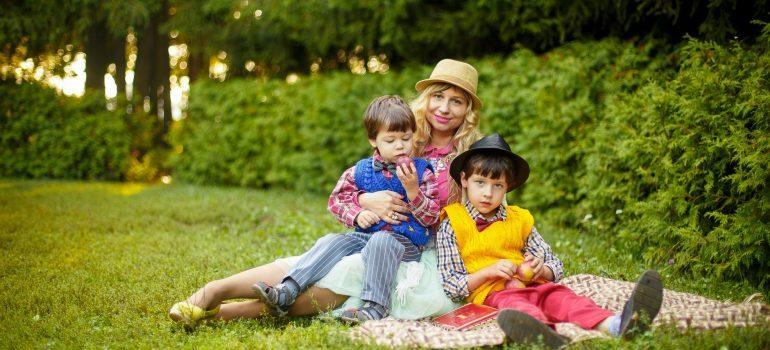 Smithtown  is a good choice for people who enjoy outdoors
When you're an outdoor enthusiast, you're always going to be looking to places that are interesting, thrilling, and close to your home – hopefully. If you're one of those people who enjoy hiking and nature, consider getting a home or renting an apartment in Smithtown. Growing up exposed to nature is very good for children, as well as adults. People in those kinds of neighborhoods also tend to be more welcoming and do things together. Smithtown is not only amazing because of its welcoming vibe, it's great because it's cheaper than Bellmore when it comes to the house prices. It's a great place to kickstart your career. If you're aiming to live as near to Manhattan as possible, then you might better benefit from living in some other suburb, as Smithtown is 90 minutes away. 
Massapequa is one of the Long Island neighborhoods for big families with amazing schools
Some people opt for the rural feeling when it comes to the neighborhoods they want to live in. Massapequa is among those neighborhoods. It's perfect for young families, and the people in the neighborhood will make you feel most welcome. It's a beautiful place that has a Massapequa Reserve not so far from the neighborhood. If you love to spend time with your family in the outdoors, you should consider moving to Massapequa. It also offers great fishing spots. One of the pros of living in Massapequa is knowing that your children will get a great, quality education as the schools in this area are highly rated. It's important to mention an average household income. Over a year, an average man in Massapequa will make twice as much as an average man in the state. The average household annual income is roughly 120,000$.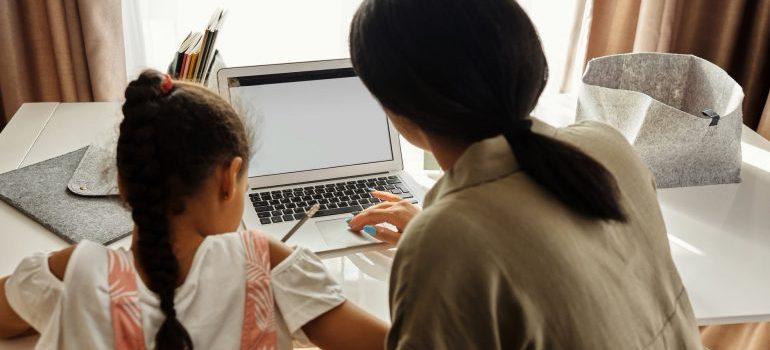 Need help relocating to Long Island?
As you can see, there are numerous Long Island neighborhoods for big families to consider. If you need help relocating to Long Island, don't hesitate to give us a call. We're more than happy to answer all of your questions and help you transition seamlessly into your new home. Are you ready to book the move of your dreams?