If you've opted to buy a vacation home or already have one but haven't used it before, you should prepare for a relocation. Moving into a vacation home doesn't just mean buying and transporting furniture. You need to make sure the house is functioning properly. Also, you need to find a company that is reliable and affordable, so you will know they will handle your belongings with proper care. Make sure you follow all the steps mentioned and your vacation home will be just the way you want it. You will be able to enjoy it as soon as possible.
Find a reliable company before moving into a vacation home
Any relocation requires this. If you decide to relocate and the moving company you've chosen isn't experienced enough, you risk a lot of stuff. They might damage your belongings or even lose them. Also, try to find a company with enough reviews. Only that kind of company can actually be called reliable. You might wonder why you need a reliable company like long distance movers Dayton TX. It's because shady companies with no reviews or recommendations usually end up ripping you off. So, try to get a reliable one that will suit your needs for a reasonable price.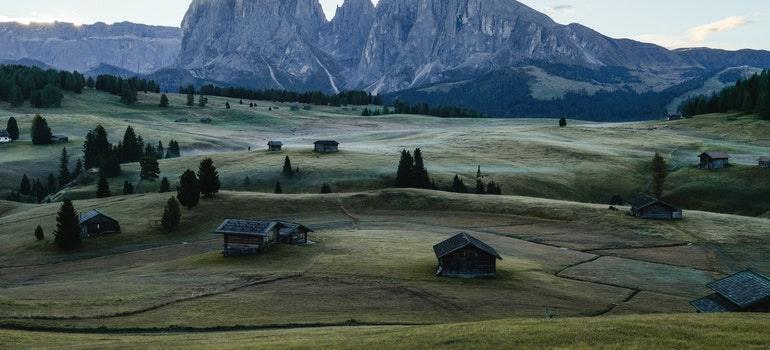 What if I'm moving into a vacation home by myself?
It's a very common scenario for people to do the relocation by themselves. Sometimes the reason is the money and sometimes people just like to do stuff by themselves. In that case, there are some important parts you will have to pay attention to:
Try to find a moving truck for an affordable price and make sure its size suits you
Get packing supplies that will endure the move (boxes, duct tape, etc)
Make sure you are physically prepared to move large pieces of furniture
People often like to do the relocation alone, and that's totally fine, as long as they understand the risks and what it takes to do it properly. A lot of people think it's a piece of cake and they learn the hard way. Usually they lose some of their furniture or some extra expenditure pops up out of nowhere.
Check out the furniture that's already there
So, if the house you're buying isn't new, there is a chance there's some furniture left in there by the previous owners. Often people like to make a deal with the sellers to leave some furniture before they move out. So, check what they've left before moving into a vacation home. There is a big chance that previous owners used to rent the place to tourists. If that's the case, the furniture they leave behind will probably be old and used. If you have a problem with that and you want fresh furniture, you should get some before moving into a vacation home with long distance movers Richmond. That way, you will avoid any kind of furniture shortage. If you want, you can donate the old furniture.
Once you've properly checked everything, you will know what to pack up and bring from the second home.
Check the utilities before moving into a vacation home
People often buy second homes out in nature, and often in some really rural areas. Since that's the case, it's always good to check the utilities since it's different from the utilities of a home in some big city like NY or LA. Since your second home might have some limited resources, you should make sure you have generators for power and wells for water. It's not a rare sight to see houses on the waterfront that are powered by generators. Wells are also great as a replacement for the absence of pipelines that can bring you water from the urban areas.
So, determine which utilities your property has before you move. Check if they are all working properly. Once that's done, there is a chance there are some utilities that are missing. If that's the case, it's your job to make arrangements to start those utilities before the Woodlands long distance movers relocate you.
Check for grocery stores and pharmacies nearby
There are some vacation areas that have plenty of restaurants, pharmacies, and stores. On the other hand, there are some other popular places that a lot of people like to visit but that aren't so well supplied. Nearest stores are miles away and restaurants as well. If that is a problem for you, you might reconsider buying a house that's so remote. You don't want to complete the relocation with State to State Move only to realize you have no stores or restaurants anywhere near you.
However, if the fact that your vacation home is secluded won't stop you from moving into a vacation home, you're doing great. Don't forget that a lot of people love the fact that their vacation homes are so far away from any signs of civilization.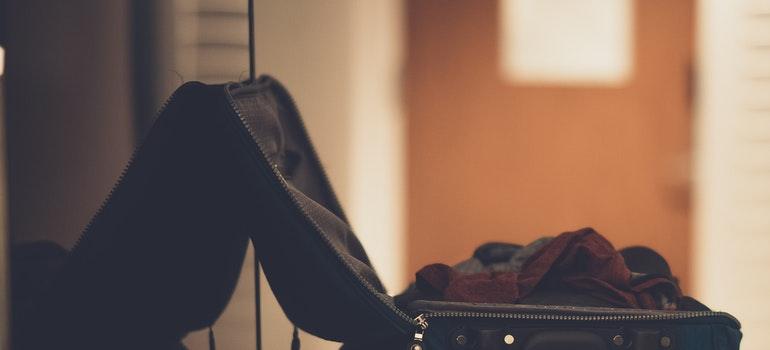 Switch your primary home from daily use to vacancy
You should make a list of things you plan to do in your first home. If you plan to spend just one weekend in the vacation home then you don't have to do much. Tidy up the place a bit and pay any maintenance or bills that might pop up while you're away. However, if you plan to spend the whole season in your vacation home, your preparation should be a bit more serious. If you have any food that will expire within the next month or two, you should eat it or throw it away. If you are going during the winter, you should turn your water off. That way you will prevent pipes from freezing.
Double-check that you've taken everything you need from your primary residence. If you don't do so, you might forget some electronic charger or something business-related. No matter if your home is in the middle of a desert or on top of a mountain. If you follow the steps we've provided, you will have no problems with moving into a vacation home.