Are you new to the city? Trying to meet more people? Looking for a cost-effective way to get acquainted with your new neighborhood? This common dilemma can be quickly resolved with preparation and forward thinking. If you are planning on moving to Boston with the state to state movers, but don't have any idea what to do during the first weekend there, we've got you covered. Here are five ways how you can spend the first weekend in Boston.
Enjoy your first Saturday night dinner cruise in Boston
The Saturday night dinner cruise is one of Boston's most iconic and touristy events. Don't be fooled by the old cliché of being only for tourists. This cruise is perfect for anyone looking to enjoy a very relaxed and casual evening on the water. You can select from a range of cruise types. Enjoy a delicious three-course meal while taking in the views of the Boston skyline. The evening will end in one of two ways depending on the cruise you select. Either you can enjoy cocktails and live music while taking in the city's night skyline or you can be treated to a dazzling light show as you sail along the water.
The Saturday night dinner cruise is perfect for spending your first evening in Boston. The relaxed pace of the evening will allow you to enjoy the city and make the most of your first weekend in Boston before you have to start your new job on Monday.
Weekend walking tours around the city
If you have friends or family with you for that first weekend after moving from Texas to Boston, this is a great option for exploring the city. Boston is a very walkable city, with many neighborhoods and attractions accessible on foot. You will be able to see the city at a comfortable pace, take in all of the sights, and easily navigate using the city's iconic "T" subway system. There are some of the most must-see attractions in Boston that are accessible on foot, including the Bunker Hill Monument and statue, and the State House. You should also take a walk along the Charles River, where you can enjoy breathtaking views of the city skyline and the Boston Harbor.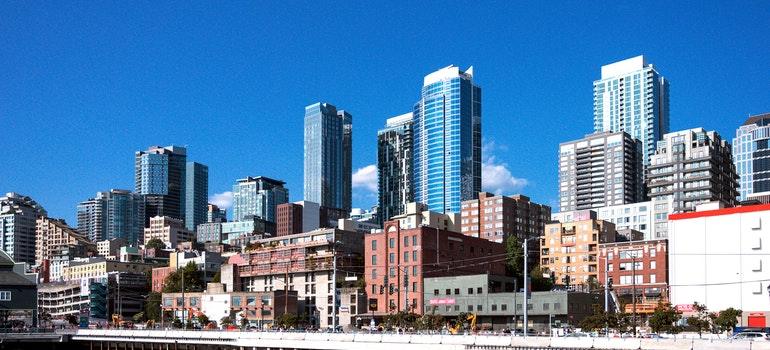 Go to a Red Sox game
If you are a baseball fan, the Red Sox is one of the oldest and most famous baseball teams in the country. This is also one of the things you should plan to do as soon as you are done moving with cross country movers Texas You are bound to find some Bostonians eager to introduce you to the team, and you will get to spend your first weekend in Boston as part of the Red Sox Nation. The Red Sox are currently playing at the iconic Fenway Park stadium in Boston and you can enjoy a baseball game for as little as $30.
To enhance the experience, you can purchase a more expensive ticket that will give you access to the Red Sox Hall of Fame, which celebrates the history and the legends of the famous team. Another fun activity that you can do before the game is taking part in the famous Fenway Park tour.
Visit the MFA and art galleries
This is a great way to engage with Boston's rich and diverse cultural heritage. The city is home to one of the country's largest and most prestigious art museums. One of them is the Museum of Fine Arts. The MFA is home to an extensive and world-class collection of art. That's why it is an experience that shouldn't be missed. You can also visit the neighboring Isabella Stewart Gardner Museum. This is one of Boston's most significant cultural landmarks.
You can spend an entire day exploring the MFA and art galleries in the city.  Since Boston is such a historic city, many of its art museums are also connected to the city's past and the lives of its historical figures. Also, you can visit the Boston Public Library and discover some of the most historic manuscripts in the nation. Enjoy the possibilities and learn about the culture of the city. This will enable you to experience Boston through a completely new lens.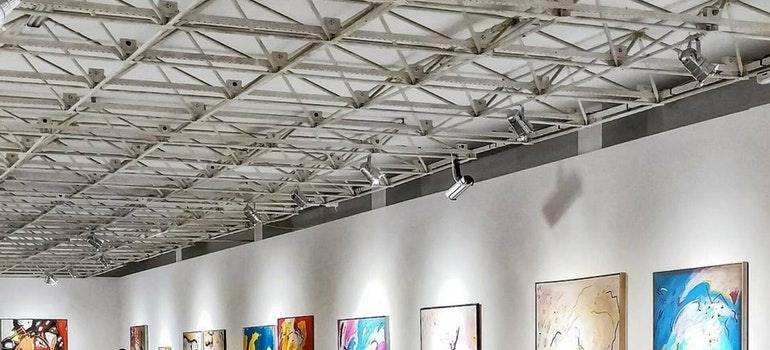 Organize and celebrate your new home the first weekend in Boston
After moving from Houston to Boston you might find yourself a little bit lost, tired, and lonely from handling all that stress from moving to another country. One way to combat this feeling of loneliness is to organize a housewarming party for your friends and new neighbors. Forget about the housework. Give yourself some time to adapt to your new surroundings. Put yourself first and give yourself some time to feel comfortable in the new place again. Think about the things that make you feel at home. If you miss your friends and family on your first weekend in the new city, don't stay alone. Mail a few invitations to your friends and family and have them over to your new place. This will help you get to know your new neighborhood and meet new people. Make yourself feel at home in Boston.
Relocating to another country can be challenging
Moving away from home is both exciting and nerve-wracking especially when it comes to state-to-state moving. Spending the first weekend in Boston alone can be a little depressing. But if you follow this guide, you can make the most of your time in the city. In this way, you can start a new life in Boston in a positive manner and style. That is why you need to plan your move carefully, so you can have more time to adapt afterward. Making your first-weekend special is very important if you are looking for a fresh start positively. Explore what this city has to offer to make you feel at home.