Long-distance relocations can be especially challenging. Moving, in general, is one of the most stressful events and thus longer routes require serious organization. That's why hiring full-service movers when moving to Chicago is the best choice you can make. Not only do you get a professional pair of helping hands, but also relocate fully without much stress. Moreover, you can get the best moving experience with the right movers at your disposal! Our team at State to State Move is one of the most capable on the market and offers a wide array of professional services. Don't hesitate and make sure to contact us today!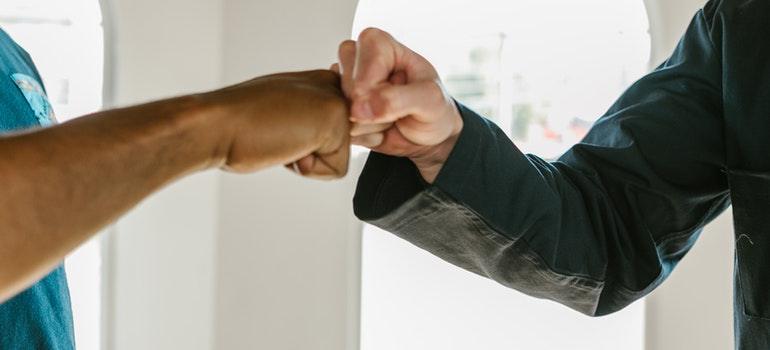 There are many benefits of hiring full-service movers for relocation to Chicago
Apart from professional help, moving to Chicago may become a blissful experience. All you have to do is pick the right full-service movers for you. In case this is your first relocation, it's not a good idea to prepare everything by yourself. Before you get a paper, pen and start writing down the list of duties, let's check the many benefits you get when hiring full-service moving companies.
Hiring full-service moving companies means less worry about potential damages
There's much less risk when you hire a team of professionals to handle every moving task for you. Many movers Houston to Chicago offer a full range of services so you don't have to search elsewhere.
You won't have to worry about packing and storage
Additional moving services can cost a lot. However, full-service moving companies include top-quality storage and supplies in their service. Plus, that's a much more cost-effective solution than hiring independent storage providers that charge more. You can always negotiate a discount if you want. In addition, professional packing services always come in handy. Pro packers are specialized to take care of each item. Easily breakable items require a special packing method and therefore it's good to let professionals do it for you. Furthermore, you will feel relieved knowing it won't be necessary to pay for additional repairs. Professionals know how to properly secure and store all moving boxes so they can survive the long road.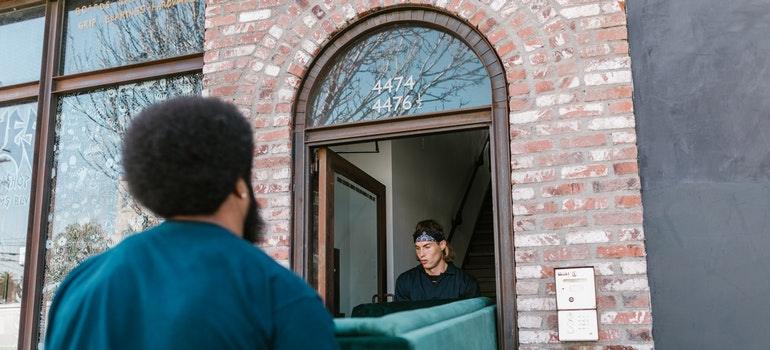 Full-service movers offer top-quality packing supplies and moving equipment
Finding the best moving boxes can be time-consuming. That's why full-service movers are perfect for longer relocations. They offer durable, cardboard boxes and other moving supplies at reasonable prices. The quality is top-notch and there's no need to worry about your items. Moving supplies shouldn't be too cheap. Also, you don't have to spend too much money on them. However, sometimes you must consider the quality of moving supplies first. For example, weak moving boxes cannot hold heavier items inside. As a result, the items break during transportation.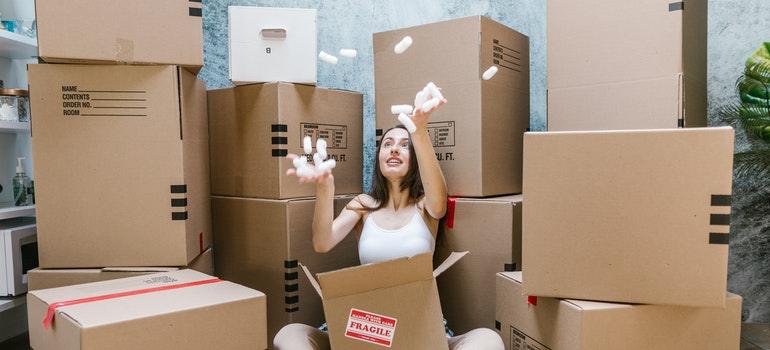 Many cross country movers Houston residents highly recommend provide quality moving boxes. There's a good chance to find decent supplies. Therefore, ask your movers about supplies. Confirm with them whether the quality matches the price point.
Moving companies that offer a wide range of services are always ready to give you an expert opinion
Many who begin their moving journey often get lost in finances. It's not easy to plan total moving expenses for so many duties. Thanks to full-service movers, you can get an idea of how much do you need for the move. The company's representatives are professionals and experts in the moving industry. They will be glad to answer your questions. Moreover, you won't have to worry about the relocation budget. Also, you will relax knowing you have a team of professionals at your side.
Don't rush with the search for a perfect moving company
Moving to Chicago is a journey that takes a lot of time and effort. You will want to move safely and start fresh. That's why it's smart to carefully pick the movers that fit your moving needs. Rest assured there's a mover for everyone's moving budget. It's important to entrust your move to true professionals. Keep in mind that every reputable company cares for its customers. They offer insurance as well as a friendly crew at your disposal. For these reasons, you should take time to research the movers that put your needs first. Don't settle for just any moving company!
Take enough time to research all possibilities. Try cross-comparison to see what services and price ranges work for you. Make a list of movers you will eventually reduce to the one that is best for you. Thanks to various information online, you can learn everything you need about the movers. On the other hand, a word of someone you know can mean a lot. Ask anyone you know that had an experience with a particular moving company.
You need reliable and trustworthy movers
Check if the movers you would like to hire have licenses and insurance. Check the information about them online as well. Also, consider platforms like Yelp. There you can find honest testimonials that tell you more about the services. However, be wary of suspicious reviews that seem too good to be true. Often the company owners or employees write them to create a false impression. If the company doesn't have its official website, move on with your search. You need a transparent and professional moving company. That means its crew won't surprise you with unexpected fees you didn't plan for.
There's no better cost-effective solution than full-service movers
Now you know why hiring full-service movers when moving to Chicago is a perfect solution. Not only do you get a top-level service, but also save up a lot of time. Moreover, full-service companies end up being much more affordable. You basically find everything you need for your move in one place. That's something worth considering when moving across the country. Finally, cross-country relocations are worth the investment. In return, you get only the best moving experience!