Houston, Texas is known for its warm weather, diverse communities, and vibrant culture. As a growing city, Houston offers a variety of suburban areas that cater to the unique needs of senior citizens. From communities with low crime rates and access to healthcare to those with abundant recreational opportunities, the city has something to offer for every senior. Whether you're seeking a quiet and peaceful place to retire or an active and engaged community, the suburbs of Houston are an excellent place to call home. In this guide, we'll highlight some of the best Houston suburbs for seniors and the reasons why they are great places to live.
Welcome to Houston, TX!
Houston is one of the biggest and most populated cities in both Texas and the Southern US. It has a population of 2.8 million people, and the cost of living is 8.2% below the national average. When compared to the country's 20 most populated metro areas, Houston takes up second place for the lowest overall cost of living. The standard home in Houston is nearly $84,000 lower than in the rest of the nation.
The city is known for its dynamic food scene, diverse communities, and affordable housing. People who live here are generally young. With the average age being around 34-35 years old! Even though many young people live here, many seniors move to Houston after retirement. The low cost of living and affordable housing attracts many seniors to relocate to the H-town with the help of Houston long distance moving companies. There is something for everyone, and finding a perfect home is quite easy.
The city is home to various cultural and recreational facilities, including museums, theaters, libraries, and parks. The city also offers many healthcare options, including world-renowned medical centers and hospitals, making it an ideal place for seniors. Various senior centers and community groups offer programs and services such as health and wellness classes, educational workshops, and social events. Whether you're looking for a bustling city life or a relaxed suburban setting, Houston has a neighborhood that will suit your needs and interests.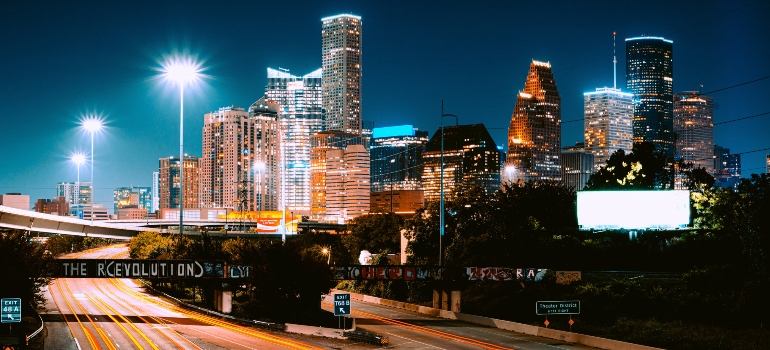 Pearland
Pearland is a hidden gem of Texas in the southeast, known for its mix of urban amenities and suburban charm. With a population of over 117,000 residents and a growth rate of 0.9% last year, Pearland has become a popular destination for those looking to move with long distance movers Pearland TX offers. What makes this city one of the best Houston suburbs for seniors is its blend of urban conveniences and a relaxed pace of life. The livability score in Pearland is well above average, and the city is home to a diverse, happy community of well-educated residents who enjoy affordable living costs and a low crime rate.
In addition to its safety, Pearland also has a lot to offer in terms of entertainment and recreation. There are plenty of restaurants and places to visit, including parks, shopping centers, and recreational centers. Whether you are a senior looking for an active lifestyle or simply want to enjoy a quiet and peaceful community, Pearland has something for everyone. Moreover, this suburb is also located away from potential natural disasters such as earthquakes and wildfires, making it an ideal place for seniors to live. The city has a mild climate and is not prone to severe weather conditions, which is another reason why many seniors choose to call Pearland home.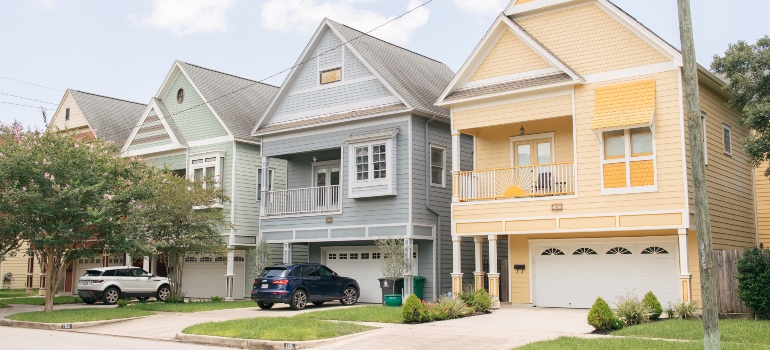 Katy
Katy is a beautiful small community of 21,926 residents. It belongs to Waller County and is one of the best suburbs to live in as a senior. Living here presents citizens with a light suburban feel. And surprisingly most residents own their homes! Among Houston suburbs for seniors, this one is among the best. In Katy, the cost of living is considered to be below the national average. This means that residents can expect to pay slightly lower prices for necessities like groceries and other goods compared to other areas in the state. Additionally, housing costs in Katy are quite affordable, with the average home price being around $393,000 and average rent around $1,150. The expenses for utilities and transportation are also more reasonable compared to other regions in the country.
Katy is widely regarded as one of the safest suburbs in Houston, making it an attractive option for seniors seeking a peaceful and secure retirement. With a low crime rate and pleasant weather, this city provides a serene environment for those looking to unwind. Long distance movers Katy TX offers are highly sought after, as many seniors choose this location for its safety and tranquility. Parks and green spaces also provide ample opportunities for outdoor activities and relaxation. Additionally, Katy is known for its strong sense of community and friendly atmosphere, making it a great place for seniors to build new relationships and become involved in local events. The city offers a variety of recreational activities including golfing, fishing, and sports leagues. There are also many shopping centers, museums, and libraries for residents to enjoy. Healthcare is also easily accessible, with several hospitals and clinics in the area.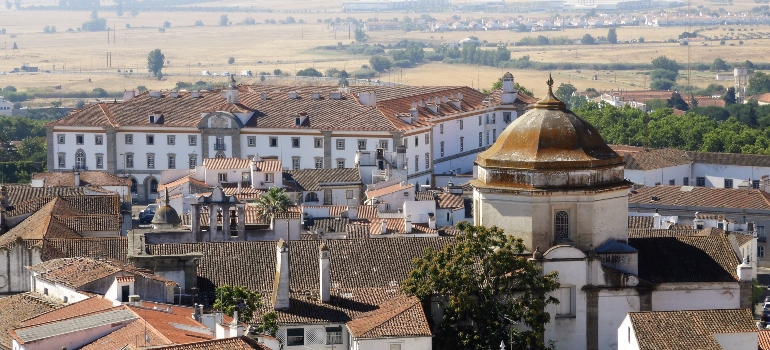 Sugar Land
Sugar Land, located on the southwest edge of the Houston metro, has been a topic of interest for many seniors who are considering relocating to a new area for retirement. With a rich history of being a business town, Sugar Land has transformed into one of the top destinations in the state. Ranked as the 5th best suburb in Texas, it boasts excellent schools, low crime, a strong economy, a wide range of activities, and more. However, it is important to keep in mind that the cost of living is higher than the national average, and summers can get extremely hot.
The average home cost in Sugar Land is $362,000, which is higher than the state average of $243,000 and the national average of $291,700. The majority of residents in Sugar Land are homeowners (81%), but renters can expect to pay higher rent, with an average of $1,775, which is $1000 more than the national average. Despite these higher costs, Sugar Land continues to be a desirable location for seniors due to its many attractive features. Many seniors decide to move here with the long distance movers in Sugar Land. Sugar Land offers many activities and attractions for seniors, including parks and outdoor recreation, cultural events and performances, and a variety of dining options.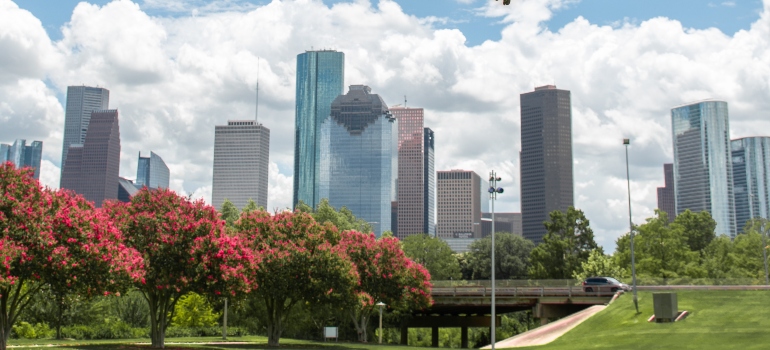 The Woodlands
The Woodlands, located just 30 miles from Houston, is a prime location for seniors seeking a healthy and active lifestyle. This beautiful Houston suburb boasts many outdoor activities, including over 100 parks, countless biking paths, and multiple public swimming pools. These amenities, combined with the city's commitment to a healthy lifestyle, make it an ideal place for seniors who value physical activity. Furthermore, its proximity to Houston allows residents to easily visit the city for entertainment, shopping, medical appointments, or a change of pace. If you're looking to move to one of the best Houston suburbs for seniors with long distance movers in Woodlands TX, this could be a perfect place for you!
The Woodlands is also known for its family-friendly atmosphere and supportive community. The city offers a wide range of services and resources specifically designed for seniors. Also, there are programs for lifelong learning, volunteer opportunities, and social events. Additionally, The Woodlands is home to several highly rated healthcare facilities, including top-notch hospitals and medical centers, providing peace of mind to seniors who need quality medical care.
The Woodlands is also a great place to retire if you're looking for a well-rounded community that offers both urban and suburban lifestyles. The Woodlands has something for everyone with its scenic surroundings, picturesque neighborhoods, and ample shopping, dining, and entertainment options. Whether you're an avid hiker, a golf enthusiast, or simply someone who enjoys the peace and quiet of a suburban lifestyle. You'll find everything you need to live a comfortable and active life in The Woodlands.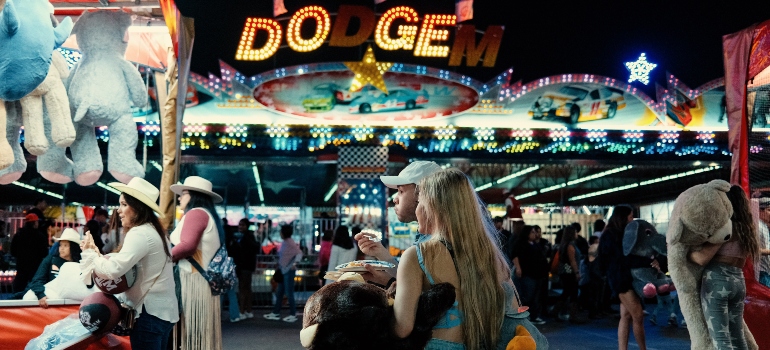 League City
The third largest boating anchorage in the whole nation is League City. This place is one of the best Houston suburbs for seniors. Also, it was acknowledged as one of the top ten advanced cities in Texas. One more fun fact is that this city is among 99 different small cities within the US that maintain 50,000-99,000 residents in its borders.
League City is well-stationed right between Houston and Galveston. To be even more precise, it is found on the south shore of Clear Lake. This small city has a big heart and an even bigger list of things it offers. From an active lifestyle, captivating communities, exceptional schools, parks, luxuries, museums, and so much more. This location is perfect for families and seniors looking to relax and live in a serene but prosperous environment.
Ranked among the safest cities in the nation, it has an extremely low crime rate. If by chance you can't move here, at least visit it. As we guarantee, it's at least worth seeing! We are sure that you will fall in love with this place which will make you contact long distance movers in League City TX, pack your bags, and relocate here. With its charming small-town feel, breathtaking scenic views, and rich cultural heritage, League City is one of the most sought-after destinations for seniors. This beautiful Houston suburb has everything you could want in a retirement location.
Exploring Houston suburbs in person is the ultimate solution to finding the best retirement spot
If you are struggling to make a decision about which suburb is best for your retirement, the best way to find out is to visit them! We recommend starting this journey several years before you plan to retire. This will give you a firsthand perspective on city life and help you make a more informed decision. Take the time to visit the suburbs that you like the most. It would be best if you could spend a few days there. After spending a couple of days in each location, you should be able to narrow down your list.
Also, you can talk with your friends and family and ask them to help you make the decision. Having the people that love you help you choose your future home, will make improve the entire experience better. Do as much research as you can. And try to imagine what your life would look like in one of these suburbs. This will help you decide where to move after you retire.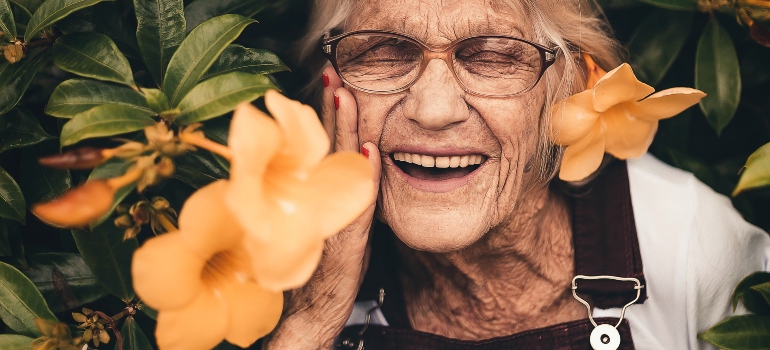 Some of the best Houston suburbs for seniors are waiting for you!
When it comes to retirement, Texas offers several great options, especially among the best Houston suburbs for seniors. The choice of where to retire ultimately depends on your personal preferences and needs. We recommend visiting a few places before making a final decision and experiencing them firsthand. It's also important to maintain close relationships with loved ones, especially if you choose to retire outside of your current state. Remember, you've earned the right to enjoy your retirement and make your dreams a reality.
When you decide to relocate feel free to contact us. We will be more than happy to help you move to one of these suburbs. With our moving agents by your side your move will be simple. You will not have to worry about the logistics of the move, we will take care of it! One phone call is all it takes to move to one of the best Houston suburbs for seniors.