If you have to relocate to a different state or continent, it means you'll be leaving your loved ones behind. This is why it is very important to know some ways to stay in touch after a long distance move. It certainly isn't easy leaving all of your close friends and family members behind. But, just because they mean so much to you, you'll easily find a good way to maintain contact with each other. And we're here to help you with staying in touch. If staying connected with people is important to you, then we're happy to say that we have the solutions. After the capable long distance movers San Antonio finish their job, you can think about those that matter to you. Moving far away doesn't mean your friendships and relations stop! Here are some great ways to stay close to friends and family, no matter the distance.
Staying in touch after a long-distance move has never been easier!
These days, almost everyone has a smartphone. And thanks to the advances of technology, they're not even phones anymore, but rather pocket computers. Owning a smartphone means that you, by default, also own a camera, a calendar, various photo editors, voice and video applications, and so much more. So, if you're looking for ways to stay in touch after a long-distance move and own a modern phone, you have no excuse. You can talk to and even see your friends' faces, no matter where they are in the world! This way of communication has become very popular lately, almost to the point where it's considered a standard. So even if you leave your old home with the help of the state to state moving companies, you can still talk to everyone you know, as if they are right next to you. With modern technology, the sky is the limit!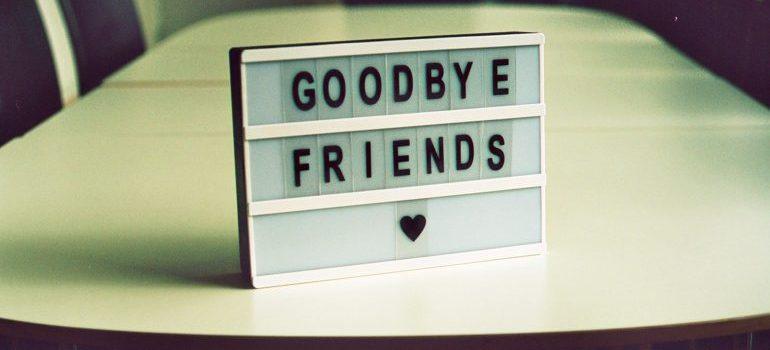 Using technology is one of the ways to stay in touch after a long distance move
A lot of things will be on your side! Luckily, nowadays, technology will help you stay in touch with your friends all the time. If you ever begin to worry about how far from them you are, just think of past times when letters were the only way of communication. You and the people you love will have a chance to talk to and see each other all the time, which is priceless. Each of you will enjoy sharing news over the camera and showing each other old and new places. And if you really want to make your friends have a good laugh, send a couple of letters from time to time. They will surely be surprised to get them!
Maintaining routine and staying connected is crucial
After your move, you'll need to do your best to adapt to your new surroundings. There will certainly be many changes, and you will have to work out your new schedule. What can't and shouldn't change are the meaningful routines and rituals with people close to you. The fun and quirky things you used to do while you were all together. Have fun, and try to make each other laugh just as you used to. Besides, having a Skype session with your friends can be a good way to de-stress after a move. All you need these days is a stable internet connection. Imagine how difficult it was to keep in touch before the age of the internet and quick access to everything. And yet, people still went out of their way to do it because keeping your friends close is more important than anything. And they were right, too.
Come up with some new rituals
And once you get tired of that same routine, go and change some things, just like you would do if you are still close to each other. Apart from introducing new hobbies, keep coming up with different ways of seeing each other no matter how difficult it may seem. As you already know, as long as you want to keep that communication going, things will work out great. At some point, you can make some small surprised that will remind you and your friends of those good past times. Go through your items, or check those boxes you left in storage units TX. You can send them a forgotten photo or any other memory you share. After a while, this will become a wonderful tradition everyone involved will love.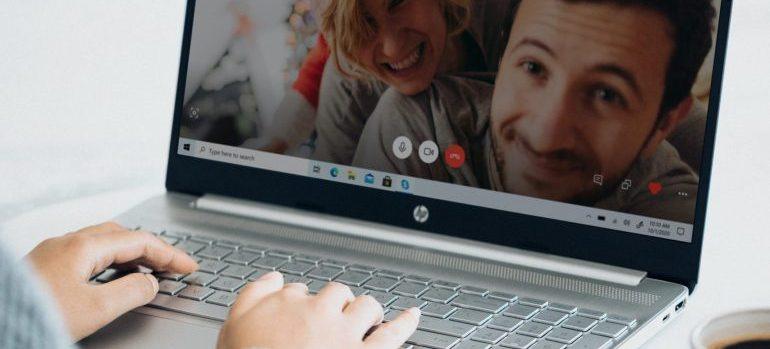 This is why you should try to maintain a healthy relationship with the people you care about. Even though you are all far away from each other now, you should do your best to meet up with your friends and family once in a while. No matter how far apart everyone is, try and take a couple of days off at least once a year and visit one another. You haven't seen each face-to-face in such a long time, so the encounter will be all the more exciting! Sure, you all have Facebook, Instagram, and Facetime, but nothing beats meeting face-to-face.
Use social media and games to stay in touch
If you want to communicate with your friends and family or stay updated on the things happening in your hometown, then social media is a must. If you're not up to speed on the current trends and don't have an account on some of the popular social media platforms, such as Facebook, then consider making one. This will greatly help you stay informed and connected to your priority contacts. They'll be able to see how you're doing and get a glimpse into your everyday life, and vice versa. Not to mention you can easily reach everyone thanks to instant messaging. As we said before, all you need is a good internet connection, and you're good to go.
Regardless if you've grown up with your current circle of friends or if you come from different spheres of life, you all bonded through common interests. One of the things which are great for having fun together and enjoying your time is video games. Online gaming is a great way to interact with one another while being miles apart. The fun is immense, and you won't feel the time passing by. Many friendships have flourished thanks to games, so they can only benefit your existing bond with friends and family. It's a very popular bonding method these days, so give it a try!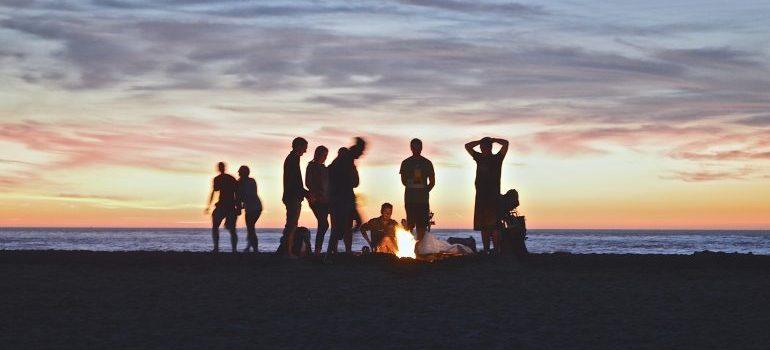 Be mindful of other people's schedules
Sometimes things don't work out as planned. If you've faced the unexpected challenges of moving interstate, you'll know this all too well. No matter how hard you try to maintain contact, plans have a tendency to fail suddenly. Perhaps one of you has an important meeting or can't make it to your scheduled hangout session due to personal reasons. In these cases, it is totally ok to cancel the plans you've made and reschedule. This is, of course, something that shouldn't happen often.
However, don't be angry or upset if your friends can't show up for your scheduled chat. These things simply happen, so you need to show understanding. Finding ways to stay in touch after a long-distance move isn't easy, but if you want your friendships to stay strong, you must be compassionate. You'll probably make more friends in your new town, but never forget the ones you left behind.
Don't forget to meet new people
No, you will not betray your friends. This completely normal process will help you adapt and blend in faster. Whether you move from or to San Antonio, you will be surrounded by amazing people, so give them a chance. This way, you will learn more about the place you are now calling home and even have some cool stories for your old friends. When the time comes for you to meet again, you can organize a party and gather together all those people you love!
Never stop fighting the distance
Even though it will be hard at certain points, you should never let the distance get the best of you. Yes, it may be difficult once San Antonio out of state movers leave you with your items in your new home, but you should learn how to embrace a change. Your relocation will result in many benefits, and your friends and family members will be a part of it. After a while, you will realize that there are many ways to stay in touch after a long distance move as you will realize that nothing can beat love and good friendship!