Picking up a perfect day for the move can be more stressful than moving itself. When you set up a date for the move, it is official. You are going to leave the old place and move to another one. When it comes to choosing the date, you have to have few things on your mind. Such as where is the new home, how long will it take you to pack. But when you want to choose the best moving date, you can always rely on State to State Move. Setting up the date with the right company is one of the easiest parts of this decision.
Include everyone in this decision
When you want to choose the best moving date, it depends on everyone around you. From moving companies, family members, and even the neighbors. It is important to agree with everyone because you will need a lot of help. When the whole family is moving, picking up the date that suits everyone is difficult. That is why our advice is to place a calendar on the fridge or in some other space where everyone can see it all the time. The next thing you need to do is sit down and let everyone say the date that suits them.
Of course, you cannot move just like that. When you agree to take a key to a new place and when State To State movers Orlando has are available, you can discuss it with family members. There needs to be some compromise in order to make everyone feel okay with the move and the moving date.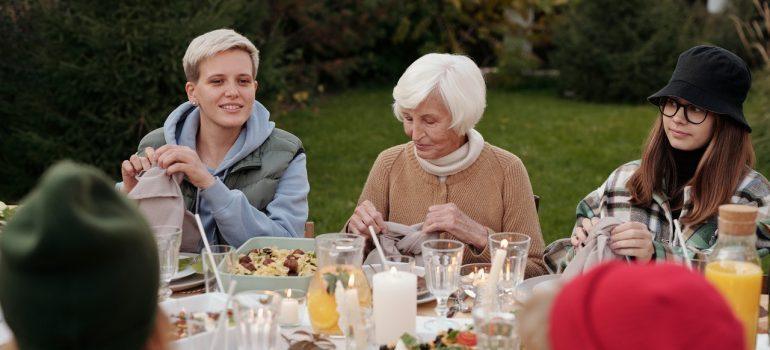 How to choose the perfect moving date when you need to move long-distance?
If you are going to move far away from the old home, it is important to be aware of the time that you need to move. If you are relocating from example Dallas to completely other parts of the state, do not hesitate to ask some of the best cross country movers Dallas has. They will be glad to help you out with all the details that you need to know about moving.
However, you will need enough time for the whole packing process. So this action also needs including of everyone in the house.
How to pack effectively for moving?
Packing needs to have a certain system. This means that you will sit down with family members and make a plan that will work smoothly and that will include everyone. For example, when you are about to move with your kids, let them pack their own room. This means that you will not waste more time than you already need. Of course, you will look after them when they are finished. But this system of packing will also let your children be a part of the moving. This is important because kids tend to feel very anxious when it comes to moving from their current place of living.
How to help your kids with stress during the move?
There are no special tricks and tips on how to help your kids. All you need to do is talk a lot. By letting them pack, as we wrote before, you will make them feel important. You also need to do some research about the new place. This way you can talk to them about what is waiting for them in the new house. Find out what kind of activities they will be able to have in the new place.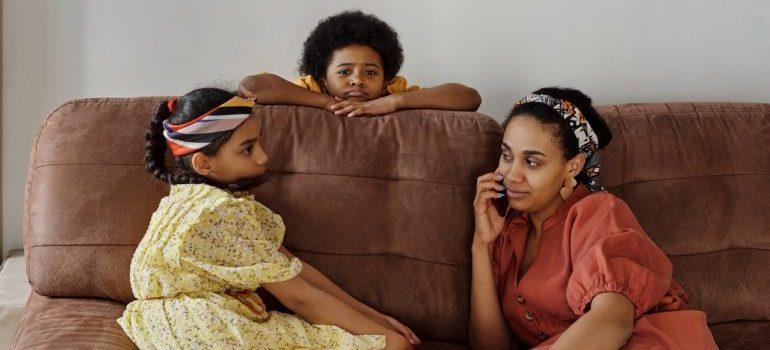 What is the best time to move?
When you want to choose the best moving day you need to have some things on your mind. From how long will the moving take to how much time do you actually have for moving.
It would be best if you could take some time off from work, using your free days or a vacation, and move without stress.
But if you are not able to take some time off, the best time for moving is a weekend. If you are moving during the weekend, you will have a little more than 2 days to go through moving. This advice will also give you Tampa cross-country movers. When you moving during the weekend, and you organize well, you will have enough time to relax on Sunday evening in your new home.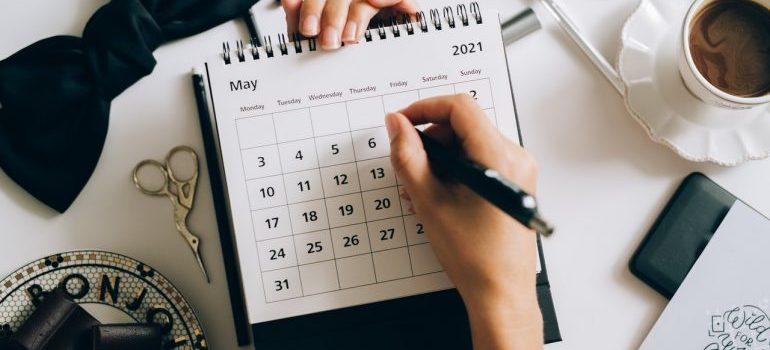 Different beliefs when it comes to choosing the best moving date
Some people like to take sings when they are not able to decide by themselves when it comes to picking up a perfect date. There are all sorts of beliefs, but one of the most famous ones is that you never move during the full moon. This is related to the ancient traditions that you must not start anything new during the full moon. There are all sorts of full moon rituals that you can find out about. So, if you are not able to make decisions by yourself, try taking some advice from elder people.
One other thing people pay attention to when it comes to choosing the moving date is the season of the year. And when you think about it, spring is the best season to move. With the nice weather and no rain, you will have warm sun and good energy for moving.
When you want to choose the best moving date there are some issues that you need to think about. But if you agree with your family about moving and you have already found a moving company that suits you the most, picking up the perfect day or the move should not be a problem. Moving represents the new phase of your life and choosing the moving date means that you have already stepped into that phase. Try to relax and make sure that you have done everything before moving, such as packing and researching the new neighborhood.