Relocating with your furry buddy is something you both should prepare for. Not only you'll need to keep an eye on your dog but on the relocation itself. Still, if you start preparing on time, you will do just fine. The first step to having a stress-free move is getting in touch with State to State moving company who will then make sure you relocate easily. There is no reason to worry when you've got reliable people on your side. Nevertheless, if you're here to figure out how to move cross country with a dog, be sure to stay right here with us.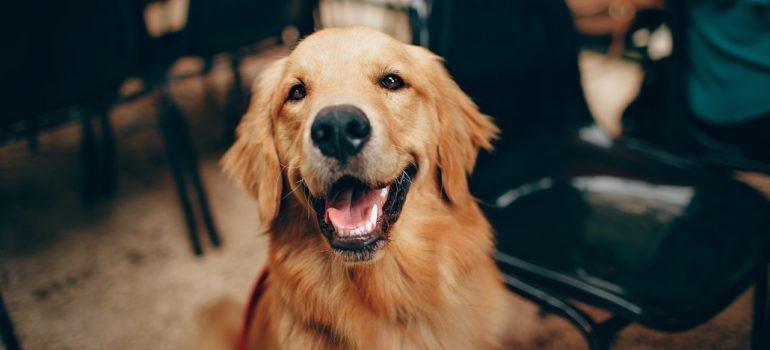 Prepare for your move
First of all, preparing for relocation is your number one priority. Since you'll relocate with your dog, you need to think thoroughly about everything. And let's be honest – we love our furry friends and we'd do anything to make this trip comfortable for them. Therefore, you need to start preparing roughly three months before the relocation itself. In case you didn't know time management and good organization go hand in hand. That's why you want to make sure you do everything up to you to make relocation as smooth as possible. One of the ways to do that is to get in touch with cross country movers Dallas who will be at your service from day one.
There are many things to count on when preparing for the move. Most of these revolve around this:
Steady budget. Even though you already told yourself you will not alter your budget regardless of anything, you still might. That's because people get carried away when planning and tend to get off track. Therefore, don't let yourself turn into that person.
Time management. This usually refers to – everything! From packing to settling in, good time management is key to a successful move. Hence, make sure you organize your time well. Set one hour a day for packing, and leave the rest to your other chores.
Get the proper packing supplies. There's no denying when said that packing makes the most of your relocation. Getting the right materials is a must. Still, try to look online for some free moving supplies to save money.
Declutter your home. Actually, this should apply as the major rule in the relocation process. Decluttering will not only bring you one step closer to speeding up the process but also to saving tons of money.
Donate unwanted items. Honestly, it would be more humanitarian if you do donate instead of selling. You will do a favor, not only to those in need but to you as well.
Call professionals to step in. Relocation is hard. Without help from a proper moving company, it's impossible. Interstate moving companies Houston can make this tedious process very easy on you. They're just one call away.

When you move cross country with a dog, try to keep to their daily routine as much as you can.
Move cross country
When moving cross country, you want to save some money, right? To be honest, you'd like to save money in any situation if possible. In this case, you need to think productive. Therefore, that previously mentioned donations? You could ditch that in special circumstances. If you're struggling with money or simply want to save some for the relocation, consider organizing a garage sale. Hence, after you declutter, set a weekend aside just for that. Make sure the weather serves you.
Moreover, as already said, find free moving supplies. That's not hard at least. There are plenty of offers available online. Even though that's used material, you could still find it handy. For instance, cardboard boxes and packing tape that is in good shape, are more than welcome. After that, of course, you can move on to packing. In that case, it's good to have the ultimate packing checklist nearby.
Move cross country with a dog
To move cross country with your dog, you need to prepare well upfront. There are some useful tips to prepare both yourself as the owner and your pet for the move. Firstly, here is what you can do:
Go to the vet. Take your dog to the vet to check if he can travel long-distance. You should also check with your vet whether they know another vet in the city you're moving to.
Keep your dog in some quiet place. It would be good for your dog to avoid the busy part of your relocation. Therefore, make sure you have some space for him in other rooms in the house that are not filled with action.
Update their personal information. If they're chipped, make sure you update the info on where you guys live now.
Your dog travels with you. The most important part of the relocation for your dog is – you. Since you're their number one person, make sure they are your number one priority as well. Your dog should ride in the car with you when moving.
Keep your dog secluded until you've settled. Your dog might feel disoriented after the trip. Don't let him out just yet. Keep an eye on him and stay close.
Take walks to get to know the area. After settling, go for a walk with your dog. Let them become familiar with their new surroundings.

Explore your new surroundings together.
Prepare your dog for the move
Anyway, after you prepared everything to move cross country with a dog, it's time to prepare your furry buddy itself. Hence, you should do some basic and usual stuff that will help them orient and adjust better. Here are some tips:
Keep your dog's routine
Get your dog familiar with moving supplies
Play with them often
Explore the neighborhood together
Finally, after settling in and learning how to move cross country with a dog, it's time for other activities. For instance, you should dog-proof your home after moving in. There are many things you can do to keep your dog occupied and interested. However, you won't have to worry about that since your dog will be right on it on its own. All in all, the most important thing is to stay close to your dog and show that you're their best friend.