People move across the state all the time. Some relocations are easier while others are more complex. And usually what makes it hard is the packing process and the number of belongings you are moving with you. Among hard-to-handle furniture and other belongings, people decide to move perishables as well. If you have decided to do the same, today we will explain how to move perishable items across the country. We understand you are moving from Texas to Virginia and it is a long way ahead. But worry not, it is possible to organize and cover everything. Let's take a look.
Donate or throw away what you can
Now, before we even begin, we must tell you that most moving companies will reuse moving perishables altogether. Especially when moving from state to state. But for local moves as well simply because perishables fall into the high-risk category. Usually, it is the food we are talking about and liquids. Movers have the policy to refuse such items because they can jeopardize and ruin the entire batch inside the truck. So, to move perishable items across the country you will have to find a moving company that will agree to move them under certain conditions of course.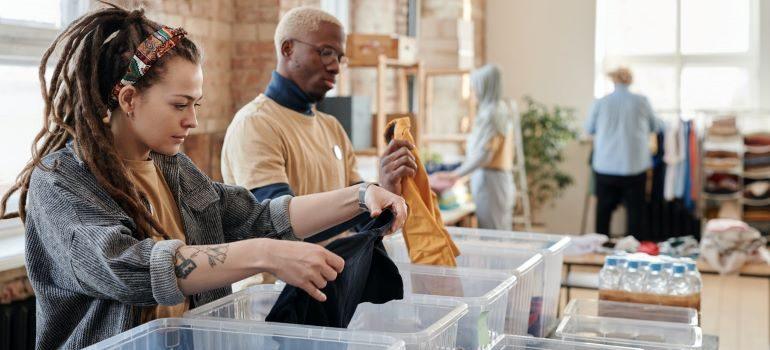 Hence, before you start searching for such a company, maybe it is better to create a plan in advance on how to spend your perishables before moving. You can donate the leftovers or throw them away. It all depends on what kind of perishables are in question. If you have a lot of it and if it is expensive then you can relocate it with you after all.
Bring leftovers with you
You can bring the leftovers with you as long as they are not open. For example, ketchup bottles, milk, meat, fish, or other similar products will leave a nasty stench and unremovable stains. That is if they get in touch with other belongings. Hopefully, that won't happen because you won't move them at all. Such items should be discarded unless the package is unopened. Then, you can move them if you have a proper box for them and if you pack properly. The best solutions are plastic bins or cardboard boxes. If you are using carton boxes, be sure to wrap and cover them to add an additional layer of protection.
Lastly, you must report such cargo to your household movers and figure out if there is a way for them to agree on moving it. If there is space inside the truck, they might agree to do it with precautionary measures and better packaging.
How to pack and move perishable items across the country?
As we already mentioned, to move perishable items long distances you must pack them properly. No matter if you are transporting them yourself or via the moving company, packages with perishables must be impenetrable. And you will do it easily with a few tips and tricks. Firstly, you must focus on frozen goods. You will use them to keep the cool temperature for the other items from your fridge. Place frozen goods on the bottom of the plastic container and then tuck in all other items on top of it. Cover the entire batch with more frozen products and it should last for a couple of hours. But for long-distance voyages, you might want to use the portable fridge, dry ice, or gel packages. They will last much longer and your perishables might reach their destination intact.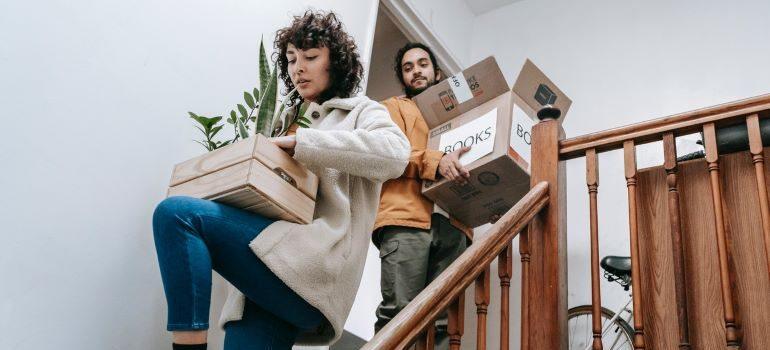 Move perishable items across the country by using the personal vehicle
In the end, if you can't find a company to help you out, then you must do it yourself. If you pack everything as we explained earlier, simply load it into your personal vehicle and hit the road. Also, the option is to rent a moving truck and cover the relocation yourself. Not to mention you must load the moving truck by yourself. In that case, you can move whatever you want but it will cost twice as much. Hence, if you are considering this option, just know it is far easier to throw everything away and purchase a new batch once you relocate. And it is cheaper as well.
Now you know how to move perishable items across the country. In the end, if you are moving locally, then it is ok to drag all the food with you. But if you are moving from Texas to New York or any relocation with a distance higher than 1.000 miles, we recommend you skip bringing perishables with you. They simply won't last through the journey. Good luck.