When you have to pack electronic devices before the move, keep in mind that they are usually fragile. And they are also expensive. So, take care to pack them properly. Make sure that your valuable electronic devices are not damaged when moving. In these technological times, we all have many electronic devices to pack. If you are not sure how to do it, hire a reliable moving company. They have proper packing materials and experts who know how to best pack your electronics.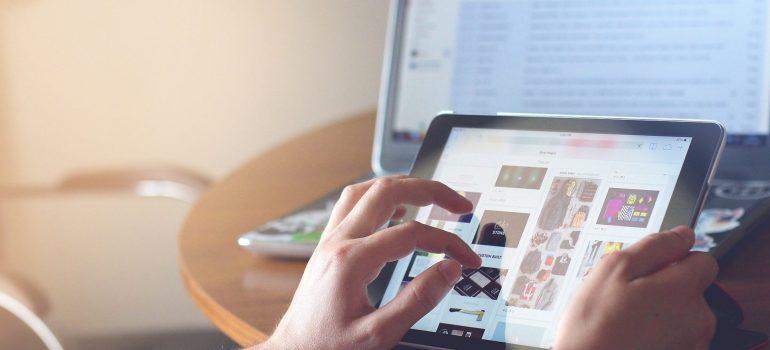 Electronic devices in your home
Nowadays, we are surrounded by electronic devices. We have multiple flat-screen TVs, laptops, computers, video recorders, DVD players, telephones, cell phones, and gaming consoles, etc., which are common in most homes. Maintaining them is not so big a problem. But many people are having problems when they need to pack them for a move. Here, we give some tips on how to properly pack your electronic devices. And be ready to load them when the long-distance movers Terrell Hills TX come.
Prepare for packing your electronic devices before the move
Before starting to pack, it is necessary to prepare your electronics. The good preparation will guarantee a successful move of your devices to your new home.
Look for original moving boxes
This is the preparation first step you have to do. First, check if you have saved any of the original moving boxes. They are the best solution for packing your devices. They are custom-made, so they would best protect your devices.
Gather packing and moving materials
In case you are not having the original boxes, be ready to gather proper packing and moving materials. As electronic devices are sensitive, you have to carefully choose the packing materials. So, it is best to contact long-distance moving companies San Antonio. They have the proper and reliable moving supplies. By using them, your devices will be fully protected. The packing and moving materials you need are:
Moving boxes
Bubble wrap, and packing peanuts
Twist ties
Protective plastic bags
Strong packing tape
Markers
Consult the user manual for each of your electronic devices
In the user manual, you will find tips on how to dismantle your electronic devices. And how to properly pack each of the components. If you don't have the original one, don't worry. Most manuals are nowadays available on the manufacturer's website. In most cases, you have to unplug your device at least 24 hours before packing. Some of your devices, like remotes, have batteries. Remove them before packing.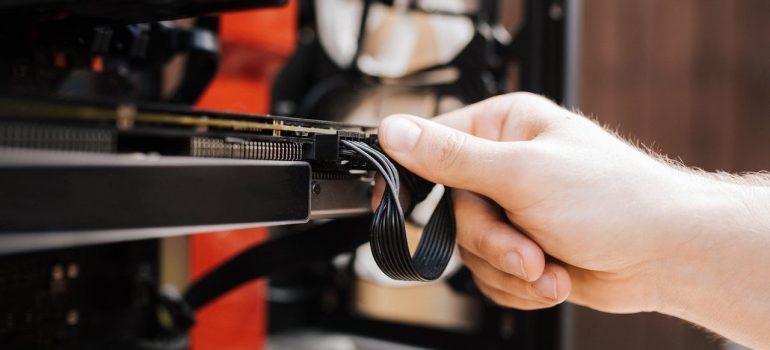 Before disassembling, take a picture of your device
Take a couple of pictures before disassembling your devices. Later on, it will help you to plug the cables back in the proper places.
Pack electronic devices before the move
When you start to pack, take care to organize electronic devices properly. Use one moving box to put a single device in, with belonging cables, batteries, etc. That way, when you unpack the box, you will not lose time searching for pieces. And you will not lose any part. In the case of some smaller items, you can pack them together. Still, divide them by first packing each in a separate bag. Seal the bags and put them in the moving box. Be also careful to label each box carefully. And remember, at every box put the inscription FRAGILE, and THIS SIDE UP.
To be sure your electronic devices are safe to move by following the packing tips
We hope this will help you to pack electronic devices before the move. Following the given tips for packing electronics, you will be able to DIY. Safely packed, your electronics will reach your new home in good condition. And you will be able to enjoy them again.