With the right approach, you can organize your move to San Marcos in a proper way and handle it in an effective and not time-consuming manner. The better you organize the easier the entire relocating experience with the long distance moving companies will be. Here is some great advice on how to prepare for moving to San Marcos and enjoy your relocation from start to finish!
Learn more about the place you are moving to
One way to prepare for moving to San Marcos is to actually get to know the place. If it's somehow possible, it wouldn't be a bad idea to visit San Marcos before you move there. By doing so you will get a glimpse of what you can expect here. Of course, our long distance movers in San Marcos TX will tell you about the great community in the city and that there are amazing people always ready to help a neighbor out. On top of that, San Marcos is really one of the places that can teach you about the Texan lifestyle. It's really a great place to learn a lot about Texas without being at the center of it. This is especially important for people that move here from other states.
Why are so many people moving to San Marcos?
San Marcos is a charming and rapidly growing city in Texas. It attracts a variety of people looking for a blend of small-town charm and big-city amenities. The location of San Marcos is one of the main selling points of the city. Since it is close to both Austin and San Antonio, it provides residents with access to numerous job opportunities and cultural attractions. It's also the home to Texas State University, which attracts a young and diverse population. Also, it has a strong sense of community and is known for its vibrant downtown area and parks and recreation options. With a low cost of living index and a growing economy, it's really no wonder why so many people are moving from Houston to San Marcos, as well as many other cities in Texas or other states! Let's now explore this great city in more detail.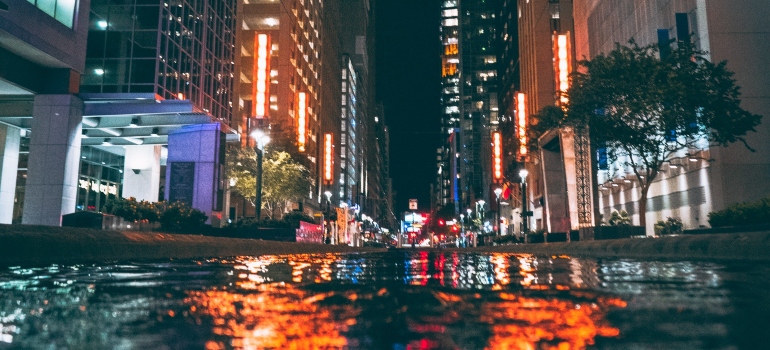 The cost of living index
The overall cost of living index in San Marcos is 100, which is exactly like the national average! But let's break that down into individual components, so you can get a sense of what life is like in San Marcos:
Groceries 92.3
Healthcare 108.7
Transportation 106.8
Utilities 101.6
What this means is for healthcare, the residents of San Marcos have to pay 8.7% more than the average American. Conversely, they also have to pay 7.7% less for groceries. Like most Texas places, San Marcos is also considered a very affordable place to live. Even more so than the big cities of the state! With them being close by, you can enjoy living in an affordable and calm environment, while also getting all the benefits of the big cities next to you. With that being said, the appeal of moving to San Marcos is definitely justified.
The housing market
According to the most recent data from Zillow, the average home value in San Marcos is $374,837. That's a little bit more expensive when compared to the Texas average of $314,718. But still, it's definitely affordable! The housing market in San Marcos is considered to be somewhat competitive. The median sale price of homes went up by 8.4% when compared to this time last year. Also, the homes get sold in around 56.5 days on average. This information will greatly help you prepare for moving to San Marcos, as you will know what to expect when trying to buy a house!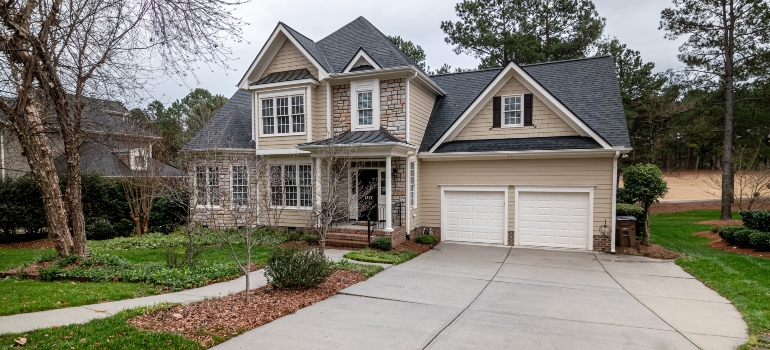 Amenities
One of the reasons you will like living in San Marcos is the fact that it offers many amenities to its residents. It's home to a variety of shops, restaurants, and entertainment options. One of the biggest draws of the downtown area is the San Marcos River, which provides opportunities for swimming, tubing, and kayaking. Apart from the river, there are many beautiful parks, walking trails, and sports fields. For families, San Marcos can provide an excellent education for your children, both public and private! In terms of shopping, San Marcos is home to a number of large retail chains and specialty shops, as well as several shopping centers. It's really easy for residents to find what they need here! There's no need to visit the bigger surrounding cities as everything you wish is already available.
There are many things to see in San Marcos
One popular activity in the city is exploring the San Marcos River. This beautiful waterway is home to a number of parks and natural areas. It has many great spots for fishing, kayaking, and other outdoor recreation. In addition, visitors can enjoy scenic walks along the riverbank and take a dip in the water on hot summer days. For those interested in the great outdoors, San Marcos is home to a number of parks and natural areas, including Sewell Park, Ringtail Ridge Park, San Marcos Plaza Park, and Aquarena Springs Park. These green spaces are perfect for picnicking, hiking, and simply enjoying the fresh air and beautiful scenery. For history buffs, San Marcos is home to a number of interesting museums and historical sites, like the Brazos Valley African American Museum, the Southwestern & Mexican Photography Collection, and the san Marcos Activity Center.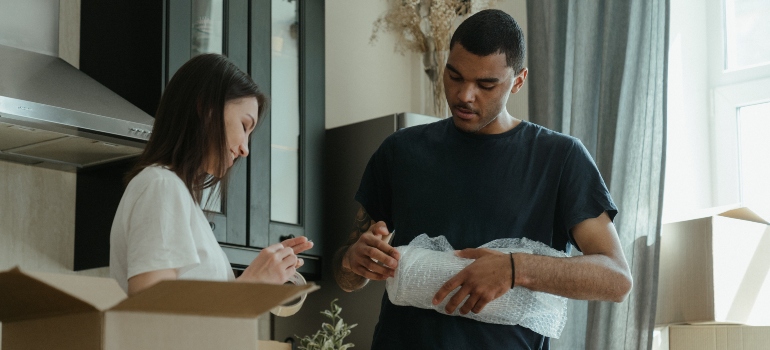 Foodies will love the dining scene in San Marcos! It features a wide range of cuisine options, from classic Tex-Mex to fresh seafood and everything in between. Some of the city's most popular dining destinations include Hat Creek Burger Co, Middle Eastern Cuisine, Patika Coffee, and one20 Public House. Whether you're in the mood for a quick bite or a sit-down meal, San Marcos has plenty of options to choose from. Once you prepare for moving to San Marcos and actually get there and unpack, make sure to immediately head out and start exploring the city. There are many great ways to spend the first week in San Marcos, so we are absolutely sure you will enjoy it!
Start preparing for your San Marcos move on time!
The key to a successful relocation is always organization and preparation. There are a few things you will have to do to be well-prepared for moving to San Marcos. We will cover them all, to ensure your move is smooth, simple, and seamless! Those things are making a budget, creating a timeline, finding the right packing equipment, and hiring professional movers.
Make a budget and stick to it
This is one of the most important steps in preparing for a move to San Marcos, or any other place really. Making a budget is a crucial step to ensure a successful and stress-free move. There are a few tips that we'll share with you to help you make a good budget plan and stick to it. If you are not careful with this part, you really risk compromising your entire relocation. Don't find yourself in this bad situation by simply making a good budget plan and not straying away from it.
Determine your moving expenses
Start by listing all the expenses you expect to incur during your move. Those are transportation costs, packing materials, storage fees, and any professional moving services. A good way to find out how much your move will cost is by getting a free moving quote. A good moving company will offer a binding moving quote. This means what you see is what you get. If there are any additional costs, your movers will communicate that to you and it will be up to you to decide if you want them or not. Once you know the moving costs, allocate a specific amount for each expense. You should also prioritize your expenses. Identify the most important expenses and allocate your budget accordingly. Once funds are allocated to an expense, do not use those funds for anything else!
Keep track of your spending
Keep a record of all the expenses incurred during the move. Compare it against your budget to ensure you are on track. Using receipts is a great practical way to stay on top of your expenses. Even if they are not related directly to your moving company, you should still save receipts. It's very easy to lose track so you will have to be very diligent about this. There are also great budgeting apps available for your phone. It's a much more convenient way of keeping track than, for example, a spreadsheet. But if you prefer spreadsheets, by all means, use them instead of the apps!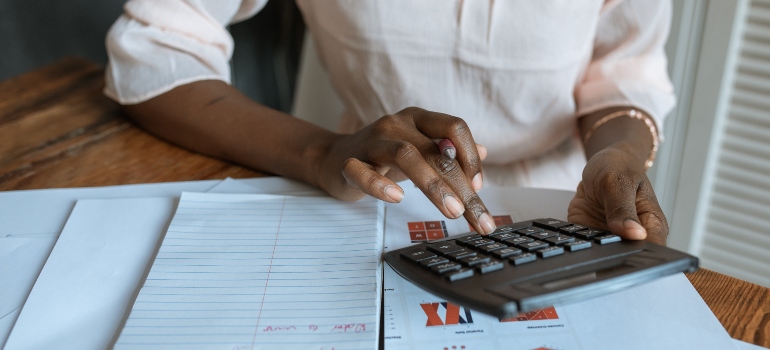 Be flexible
It's very important to be flexible with your moving budget. Unexpected expenses and purchases may arise during a move, so it's important to have a contingency plan. Set aside some extra funds for those unexpected expenses, so you don't have to use the ones already allocated to a different part of the move. This is also important as you will minimize overspending this way. Regularly review your budget and adjust it as needed, but do it carefully. Like we said, use the funds you've set aside and stick to it.
Create a timeline
Moving to San Marcos can be a thrilling experience, but it requires careful planning to ensure everything goes smoothly. A timeline of several weeks can help ensure a stress-free move. Starting 6-8 weeks before the move, you should get to decluttering and getting rid of items you no longer need. This can also be a good time to start researching moving companies, getting quotes, and booking a date. Two weeks before the move, confirm the details with the moving company, start packing non-essential items, and notify important parties of your upcoming move. One week before the move, pack up the rest of your belongings and label your boxes. The day before the move, do a final walk-through of your old place, disconnect utilities, and get a good night's sleep to prepare for the big day! Once the moving day comes, supervise the movers and make sure everything is loaded.
Get all the equipment and materials you need
First things first, you need to get your hands on some packing and moving materials. By doing so you'll be much more prepared than your average person when moving. However big or small your move might be, or if you need interstate movers TX offers or local movers, it's never a bad idea to get moving boxes and other materials. Of course, if you move with professionals they will have them available for you. On the other hand, if you do it by yourself, make sure to search for free moving boxes online or ask for them at your local shop or market. Websites like Craigslist can help you a lot with this. A lot of people are giving away packing materials for free, so make sure to search users in your area and see what's available.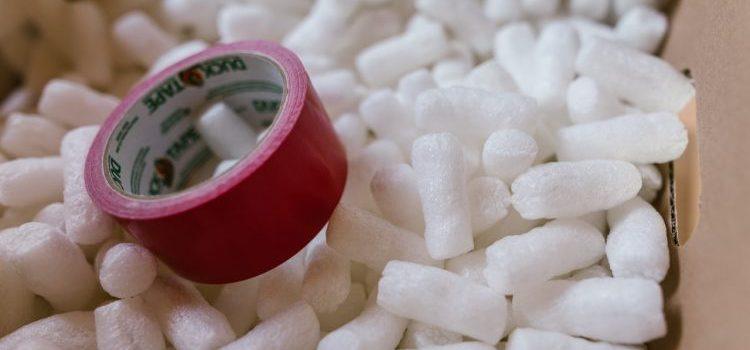 Of course, boxes aren't the only thing you'll need. You will also need wrapping paper, bubble wrap, and packing dividers. All of these materials combined can guarantee the safest possible travel of your possessions if packed properly. It's worth noting the risk of damage can never be down to zero. You should still pack your items properly, to make that risk as low as possible. If you are unsure about how to pack certain things, you can always opt for the full packing services TX movers offer! Professionals will handle all of your belongings with great care.
Find the best movers to help you prepare for moving to San Marcos
In the end, there's never a good enough move if you don't have the right movers on the job. Thankfully, there are many ways to find them. From asking your loved ones to going online and scanning the web, there are many legitimate ways to do it. On top of all, visiting the Better Business Bureau or other reputable websites that review companies can help you.
With the right moving company, it's easy to prepare for moving to San Marcos. A good way to determine if a moving company is a good fit for you is by checking their online reviews. If they have a lot of 5 stars and positive comments, it's a pretty safe bet to assume they are good enough! Only do business with a moving company that seems reliable and trustworthy. If not, the time, money, and energy you used to prepare for moving to San Marcos can go to waste!
When it's time to move make sure that everything is in order. There's never a good enough way to handle moving. But when you plan and organize in the right way you can be sure that everything will go smoothly and without any hiccups. Especially when you can book professional moving services and leave all the moving tasks to the moving agents.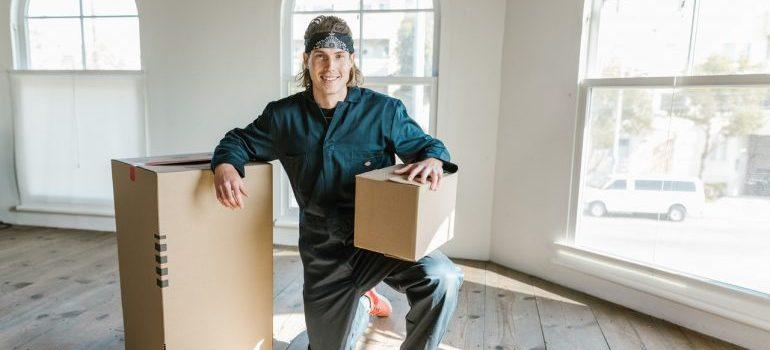 Give us a call when you are ready to relocate
Now that you know how to prepare for moving to San Marcos you can start creating a plan. All you need is a bit of organization and a good moving partner. If you need any help you can count on us to provide you with a seamless move from start tp finish. You can also visit our blog where you will find many moving tips and tricks that will make your relocation to your new home simple and worry free. Contact us whenever you are ready to relocate to this beautiful Texan town.