When you are preparing for your relocation, the most important thing would be the safety of your items. To ensure everything would pass without any major problems, you should hire state to state movers for your relocation. However, even if you hire a professional moving company, you still need to think about moving insurance. Even moving professionals can make mistakes. For this reason, here is why it is important to have insurance during interstate relocation. 
Different types of insurance offered by movers
There are usually two types of insurance that best cross country movers Texas can provide you with. The first one would be Released Value Protection which is automatically included. This insurance covers 60 cents per pound per item. You will not pay for this basic insurance during interstate relocation but it will not be enough if you plan to move expensive pieces of your household. For this reason, you should get Full Value Protection. Movers will compensate for the current value of your goods in case something happens. This is not a free option, you will have to pay for the Full Value Protection.  
Can you use your homeowner's insurance to cover your relocation?
Most people believe their homeowner's insurance will cover their household goods. However, this might not always be the case. It is extremely important to check with your insurance company before notifying long distance movers Dallas has to offer. Some policies offer different coverage. For example, your insurance might protect your items only when movers are packing them in your house.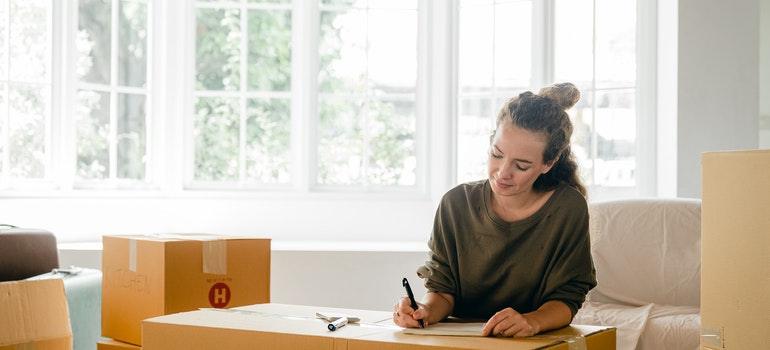 Valuation and things not covered by valuation
When you are signing a contract with Houston long distance moving companies, you will see a point called valuation coverage. This means the amount of liability your movers will cover in case your items get damaged or lost during the relocation. However, this is not moving insurance. Therefore, it does not cover the following points. 
If you pack your own boxes

 

Your items get damaged because of natural disasters

 

If you fail to notify your movers in advance about items of high value

 

Failing to report damages or loss of items during the designated time after relocation

 

Packing forbidden items

 
Things that insurance during interstate relocation will cover
Since long-distance movers need to have a license issued by the FMCSA, they also need to follow their regulations. For this reason, according to the FMSCA, movers should do the following. 
Repair the items in case of damage

 

Replace with the same or similar items

 

Offer Actual Cash Value coverage which means making a cash settlement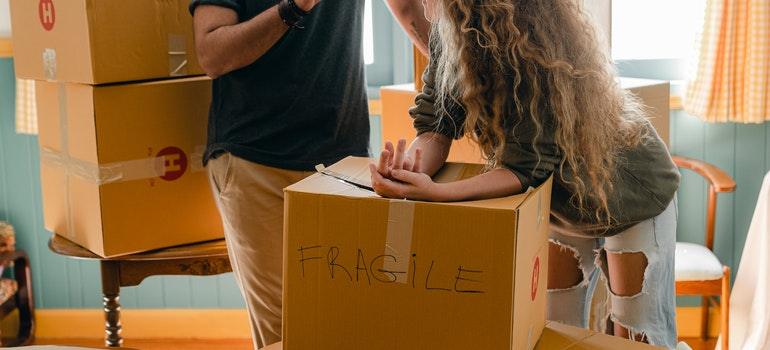 Should you get insurance?
The answer is yes. You should always have insurance during interstate relocation. Since the distance is quite big, you can never be too safe. After all, it is going to be more affordable to pay for the additional insurance than to pay for all the damage or loss that might happen during your relocation.