Famous for its beautiful sandy beaches and sunny weather, Florida attracts both tourists and people looking for a new home. Believe it or not, almost a thousand people move to Florida every day, some of them even moving from state to state. Perhaps you are also one of those people looking to settle in Florida, but don't know where to start from? If that's the case, don't worry, because we made a list of the relevant Florida stats you should know to help you out! 
Costs of living are one of the key Florida stats you should know
Florida is one of the most popular states in the United States to visit and is relatively affordable to live in. In fact, the cost of living index in Florida is just slightly above the national average. However, because the state is so large, some Florida cities can rank higher or lower than this threshold. Another important piece of information is that Florida doesn't rank well on the healthcare quality lists. So, it'd be best to have some health insurance in place when moving there.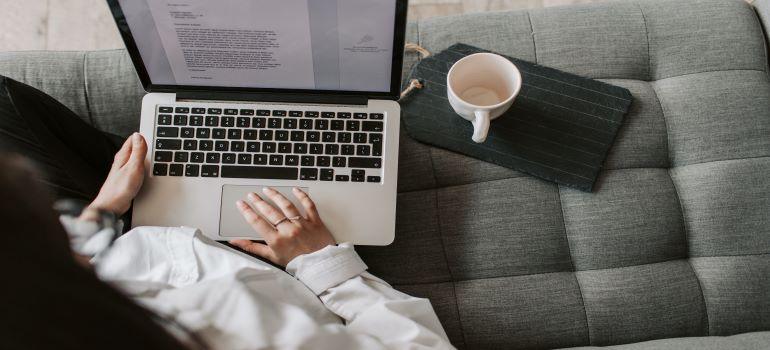 When you decide to relocate to Florida, make sure you budget enough to cover the state-to-state moving expenses! For example, if you are moving from Texas to Florida, the move will usually cost between $2,100 and $4,100. Additionally, anticipate spending more on necessities such as groceries, healthcare, utilities, and transportation than you would in Texas.
Florida's got a booming housing market 
Some of the Florida stats you should know are definitely about property prices. The prices of real estate in Florida have gone up recently, with the median home value amounting to some $350K. Of course, it all depends on what city in Florida you are looking to settle in. Consider moving to Jacksonville, Cape Coral, Orlando, or Gainesville if you're looking for more affordable real estate.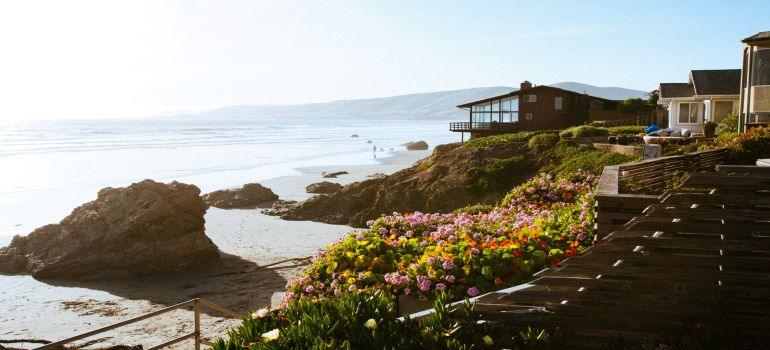 If you plan to live in Southern Florida, expect to pay slightly more to own a property. After all, because Florida has such a large population, there is a great deal of demand for housing. What's interesting is that Florida is one of the most preferred relocation destinations for Texans. If you're also one of them, make sure to consult interstate moving companies Houston beforehand! 
Florida stats you should know also include its population
Many people are born and raised in Florida, and they opt to stay because of the state's many benefits. However, the number of people from all over the world who decide to move to Florida is constantly on the rise. To save themselves from hassle, many newcomers are employing long distance movers Florida to help them relocate across the country. 
With more than 21 million residents, Florida is the 3rd largest American state by population. Some folks only live in Florida during the winter months because of the lovely weather and reduced retirement tax rates. Nonetheless, even though Florida remains a popular destination for retirees, its population is not really old. Talking about numbers, in 2019, the median age in Florida was 42. 
It's always sunny in Florida
How can we talk about Florida stats you should know without mentioning the weather? Since Florida usually has 200 sunny days a year, it rightfully earned the nickname "Sunshine State". Furthermore, Florida is home to some of the country's most beautiful and famous beaches. So, it goes without saying that if you wish you could live in an eternal summer, Florida is the right state for you!
Living in a warm and pleasant climate certainly has its draws, so it's not a surprise that many people decide to move to Florida every year. However, you should also know that this state is especially prone to hurricanes. Hurricane season usually lasts from June to November, so make sure you prepare yourself to face this natural threat.
Taxes and other costs
It's important to know that Florida does not have an income tax, which will benefit your personal budget. With a tax of $0.34 per gallon, Florida also has lower gas taxes than many other states. However, even though Florida fares better when it comes to taxes, there are other costs to consider, such as insurance. 
There aren't many places where flood insurance is required in the United States, but unfortunately, Florida is one of them. This coverage is normally necessary to get a mortgage, especially on waterfront properties in Florida, and it costs about $600. Since it isn't usually included in a homeowner's insurance policy, homeowners must acquire flood insurance on their own. Also, bearing in mind that Florida is prone to sinkholes, maybe you should invest in sinkhole insurance. Unfortunately, having this sort of protection can cost you more than $2000 a year.
Florida stats you should know when it comes to education
If you have school-age children, you'll love the fact that Florida has an excellent school system. There are several excellent educational districts, but St. Johns County in St. Augustine is regarded as the best one. As of now, there are approximately 3 million kids enrolled in the state's few thousand schools. 
If you're a student, you should know that Florida has some of the best colleges in the country. To name a few, you can choose between the University of Florida, Florida State University, the University of Miami, and more. In 2021, the University of Central Florida had over 70.000 students, making it the state's largest university in terms of enrollment.
Living in the Sunshine State is great, and you'll see that for yourself once you relocate there. While moving can be stressful, it doesn't have to be if you prepare in advance and arm yourself with facts. Hopefully, this list of key Florida stats you should know will make your decision to relocate there a lot easier!