Moving to the other side of the country is not easy when you live in the US. With a distance of 2,500 to 3,500 miles coast to coast, that's quite a way to go. And when it's not just you but also everything you own that has to travel that distance, you're going to need some help. By hiring cross country movers, you'll avoid one of the biggest mistakes to avoid when moving cross country. However, there are still other things you could do wrong. So here are some of the most important things you should steer clear of when moving to the other side of the country.
The biggest mistakes to avoid when moving cross country (and what to do instead)
Moving to the other side of the country is not something you decide and do overnight. There will be a lot to do in preparation. And when there's a lot to do, there's a lot of chances to do something wrong as well.
Not hiring movers or hiring the wrong ones
One of the biggest mistakes you can make when moving cross country is thinking you can do it on your own. This is not the time to try DIY – interstate movers Orlando are a must! But even if you realize this, there's still plenty of room to hire the wrong interstate movers. And falling for a moving scam is arguably worse. While not hiring movers means you'll have to do tons of work that you probably don't know how to do, hiring fraudulent movers could potentially mean you end up without any of your stuff and without any money.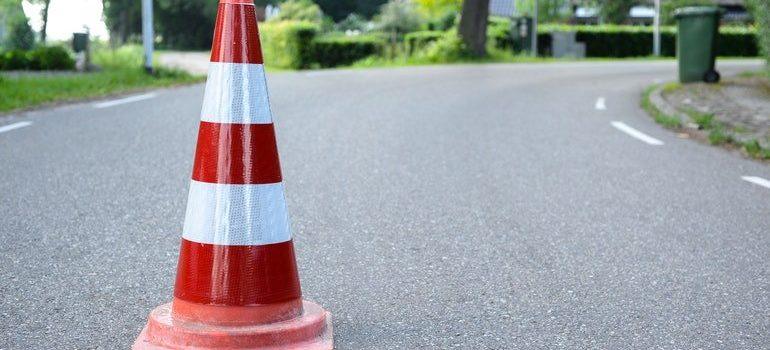 Instead: do your research and hire the best moving company in the area
The way to avoid this mistake is to hire good, reliable movers for your cross country relocation. You can easily do this with a bit of research. Find the moving companies in your area, check their reviews to figure out which one is best and then get estimates from at least 3 different movers so you can compare prices. Always remember to verify that the company is licensed through the FMCSA because not having a license is a big red flag.
Procrastinating and not planning ahead
You'll have a lot to do when moving cross country. From hiring movers to packing to set things up in your new home, everything takes time and organization. So wasting your days on procrastinating is one of the biggest mistakes you can make. As soon as you know that you're moving, you should start working on preparing for the relocation. Otherwise, you'll run out of time. Even if you don't, you might forget all sorts of important things in your rush.
Instead: get organized as soon as possible
Once you've decided to move, it's time to start working on the relocation immediately. Start by making a detailed plan of action. When do you want your moving date to be? Which long distance movers Orlando will you hire? How long do you need for packing? Having a plan will make it infinitely easier to keep track of what you need to do, especially if you turn it into a checklist. If you can stick to your plan then just making it will be half of the work!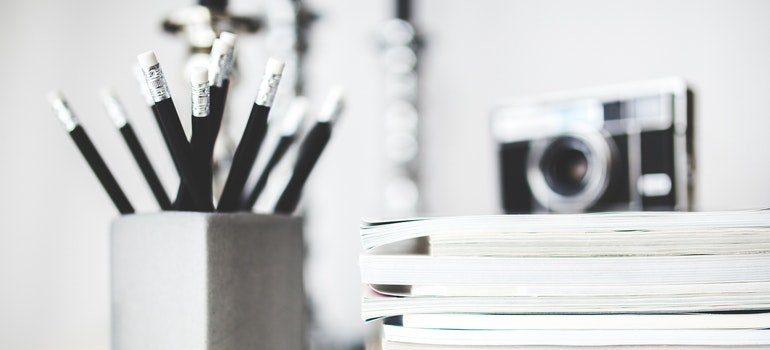 Packing mistakes to avoid when moving cross country
Any time you're moving, packing is going to be one of your biggest problems. But when you're moving across the country and your stuff have to travel a long way, some mistakes are worse than others. Here are things you definitely should not do when packing for a cross country move:
procrastinate or start late
use low-quality supplies
do it haphazardly and without any organization
skip labeling or mislabel boxes
stack boxes poorly on a truck or in a storage unit
forget to disassemble furniture
Instead: get professionals to do it or follow their advice
The solution to avoiding packing mistakes is to let professionals handle the packing for you. Most residential movers offer packing services as well, which you can always take advantage of. However, if you're unwilling or unable to pay for packing services, there are still ways to avoid the worst mistakes by yourself. Just start in time, be organized, and use the right supplies. You can read up some more detailed guides and tips for packing online before you start!
Your new home and the mistakes to avoid when moving cross country
Some of the big mistakes you can make when moving cross country are more about what happens after you arrive at your new home. You have to keep in mind that you'll be living there from the moment you arrive. So you can't just leave all tasks surrounding your new house for after you move. A lot of people think like that – they'll just make their home liveable once they actually live there. But this is wrong. You need to transfer your utilities, plan for security, and clean either immediately before or immediately after you move. If you don't, you may find yourself in a home that is not entirely hospitable for a good long while.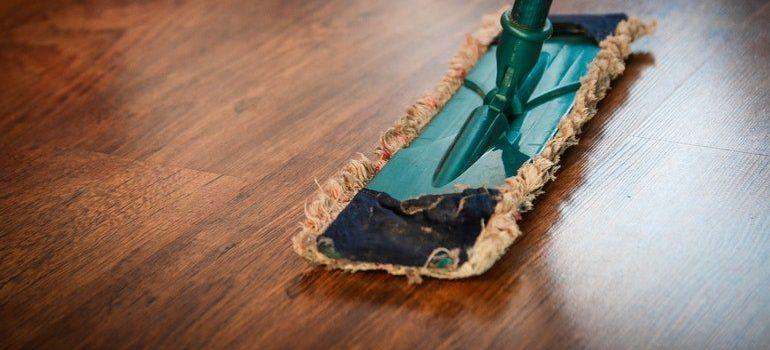 How to prepare your new home for your arrival instead?
The best way to deal with the mistakes to avoid when moving cross country that are related to your new home is to do things in advance. Find out who provides utilities at your new address. Contact them and set things up for your new home. You'll need running water, electricity and WiFi pretty much from the moment you set foot through the door. You'll also want to set up a security system either before you move or immediately after you arrive for the sake of safety. Finally, a deep clean is necessary after moving. So either have someone clean your home before you arrive or do it yourself immediately after arriving. You can do all this yourself by visiting your new home before moving. If that's not possible, you can pay professionals to do the same tasks or ask friends and family who live in the area for help.