Since the vacation season is almost officially over, there is finally some space for the new life chapter. Although you need to get back to your old rhythm and routine, this could be just the right timing to plan a move. Florida is one of the best places for living in the USA. Numerous beaches, great weather, and crowded cities sound just perfect. Still, this type of life is not for everyone's wallet. Before you start planning this significant step that includes moving from state to state, determine your budget. We're sure you want to save every cent, so there is a lot to think about when conducting an affordable relocation. First, you need to find the most affordable Florida places to move to. Once you do that you can concentrate on preparing for your relocation. Now let's see some of the affordable places in Florida.
What are the most affordable Florida places for living?
You already passed the most difficult part which involves creating a moving strategy and finding a perfect town you will call home during the next decades. Remember that the main criteria are the price of living in general, utility cost, rent, and food. Then you can consider other pet-friendly parts of the city and overall circumstances that will help you in raising children someday. The following cities have it all, and most importantly, they provide a low cost of living.
Jacksonville
Even dough it's one of the largest and most popular cities in Florida, Jacksonville is a town that has everything you've been searching for. Starting from beaches, nightlife, restaurants, and other attractions, the thing that will interest you the most is the unemployment rate. It's extremely low, and this town offers much more job opportunities than you think. The price of living is about 10% lower than the national average and there are a lot of ways to save money. Since food and groceries are cheap, if you cook for yourself, you can save a lot of money. Plus, the cost of housing is about 15% lower than in the other crowded cities that are close by. This could be an excellent option if you're thinking about moving from Texas to Florida. You won't regret making this decision!
Lakeland
Maybe it's not the most urban and busy city on Earth, but it's at least one of the most affordable Florida places for living. This city is mostly called the best place to retire or start a family. Because of its nature, one of the smartest ways to spend an afternoon is jogging or taking a walk with your dog. The overall cost of living is drastically lower than the national average. Compared to other cities in Florida, like Tampa, housing can be up to 30% cheaper in Lakeland. Healthcare is also an important thing you can't forget about when moving to a different location. The great news is that Lakeland offers much more affordable healthcare packages for the whole family.
Also, food prices are about 4% lower than in some parts of Florida. People who prefer public transport for going to work will be happy to hear that they can save some money every month. If Lakeland sounds good to you make sure to hire household movers in Florida and begin your relocation journey.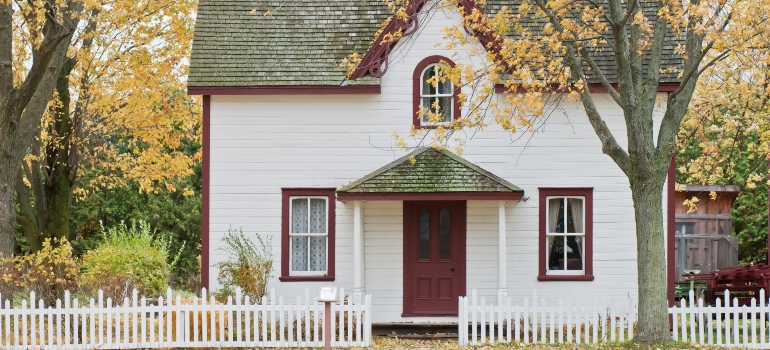 Tavares
Starting a new life in Tavares means up to 40% lower housing costs. That is an excellent way to save money on the side and use it for transportation that is a bit more expensive than in other places. However, healthcare costs are4% lower than the national average. That only proves why Tavares is on our list of the most affordable Florida places for living. Considering other places, the total cost of living in this neighborhood is 12% lower compared to the national average. Plus, utility prices will surprise you as soon as you get the bill, because they indeed are 5% lower. If it's on us, we would highly consider this place when you decide to move. It's suitable for families and has everything you might possibly need. That sounds like a great deal, right?
Saint Petersburg
Saint Petersburg is a hidden diamond of Florida. It is an excellent example of an urban place that can offer attractions and contact with nature at the same time. If you are thinking about renting an apartment, you can indeed find great deals. The market offers numerous apartments with or without furniture and at special prices much lower than in other places in Florida.
For those with kids and big families, a house is always a good solution. Almost forgot to mention that the whole place is pet friendly, so you can be sure that your pet will enjoy the new home too. If you are not into public schools, your children can go to some of the private schools that are more affordable than in the other parts of the state. This is enough sign to start packing right away and hire the right team of interstate moving companies Houston on time.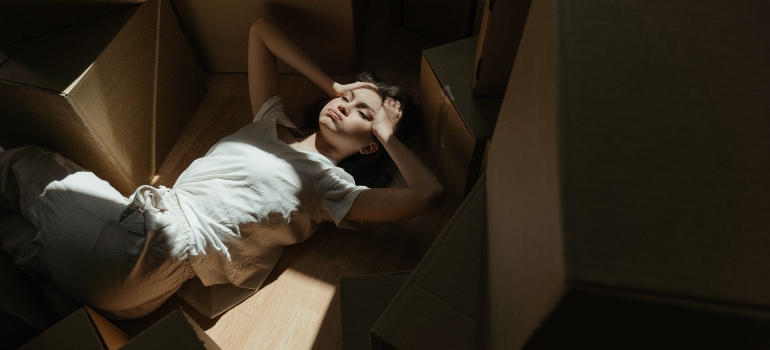 Conclusion
Considering all these wonderful places might occupy your mind for a while with this big decision. Still, we're more than sure that whatever you choose will be a great option and will fit your budget best. This move requires planning. Moreover, there is a way to save money before you officially move to some of the most affordable Florida places. Choosing the right number of moving supplies and avoiding those more expensive like bubble wrap will lower your moving costs. Plus, engaging the right movers in advance is always cheaper than doing an overnight move. With all this information in mind, there are great chances that you can organize your move on a small budget and those places from above will only help you reduce your daily expenses. Just don't be afraid to try!