Regardless of the reason, moving to another state is a huge step in every person's life. Whether you are moving as a single or with a family, leaving the state you are currently living in requires preparation. Besides mental preparation, relocation includes logistic solutions, too. If you are thinking about moving from Texas to Nashville, there is a lot of job in front of you. Aside from the long distance, you need to cross, you should get to know many things about Nashville before you leave Texas. Even if you're occupied with conducting your move, today we will help you focus on many information about your upcoming move. Stay with us and consider the efficient moving service we can provide you with. But also, meet Nashville before you start calling it home. With our help, you'll make it without any complications!
Things to expect after moving from Texas to Nashville
Living in the second-largest state in the country has many pros and cons, for sure. In case you are living in one of the largest cities such as Dallas, Houston, Austin, or San Antonio, sometimes you can feel overwhelmed. At some point, you may wish to leave your current city and take a break from all things life in a big city means. Luckily, hiring one of the finest interstate moving companies Houston can be the right step for you. With a population of about 678,448 residents, Nashville probably has all amenities you are used to in the city you're currently living in. Nevertheless, this city is known for that relaxing vibe that makes it unique and likable. For that reason, it will be a good place to escape from the crowds of large cities.
Although it is less populated than some cities you are coming from, it offers an abundance of opportunities in every aspect of life. In case you did not know, it is about "Songwriter Capital of the World," and this is what you might find interesting. As home to inspired and creative people and many artists, this city offers a lot when it comes to the fun bar scene and excellent food. In case you are moving from Texas to Tennessee and coming from a smaller city, you should know this city offers a reasonably low cost of living. Also, Nashville is a city with pleasant weather and over 200 sunny days during the year, while you might expect more rain compared to Texas.  Here you can choose from many job opportunities in different industries such as economy, education, manufacturing, health services, and hospitality. So, let's start preparing for the move.
Prepare for your relocation to Nashville
Leaving Texas can be pretty difficult for many people, especially if you like most things about your life there. But if there are certain reasons for moving from Texas to Nashville, you should try to prepare well for leaving. First of all, you will need to cross over 883 miles to get from Texas to Nashville. That means your possession also should be prepared for long transport. So, while you are in search of a new home in Nashville, don't forget to get moving assistance. Luckily, you can rely on State to State Move and opt for some of the most efficient services that'll help you relocate smoothly. Although you'll need to plan out your budget on time, forget about DIY moving this time. A long way is in front of you, so get all the help that you can get. This will help you transport your items safely.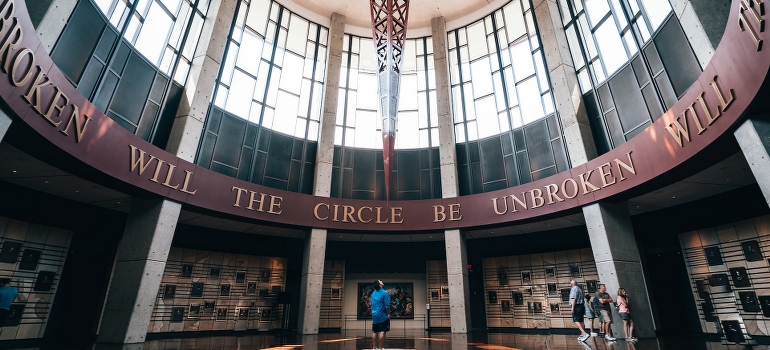 If you are considering getting rid of your car before you leave Texas, think twice. Although Nashville has a good transportation system, it can be hard sometimes to get around without your vehicle. This city has many amazing places you can visit once you relocate with the help of out of state movers San Antonio. Whether you are interested in culture, sports or recreation, there is plenty to do in Nashville. If you are in search of excellent educational institutions, Nashville is a place to be. Here you will find many top-rated schools for your children. With excellent elementary schools, high schools, and universities, Nashville is home to many families with children and students, too. So, start planning your transition on time, and you would not regret it.
Start a new chapter in a wonderful place like Nashville
If you are looking for a city where you can enjoy music, and delicious food and avoid stress, you should opt for Nashville. It is home to many young people who appreciate art and have chances for endless recreational opportunities. You will love visiting The Great Smoky Mountains National Park once you become a Tennessean. Whether you are moving with family or as a single, you will like people in Nashville. This is a livable city with lots of friendly people always ready to help you and make you feel at home. There are plenty of amazing coffee shops wherever you go, so you can always stop, get your energy back and get back on track. Of course, you will enjoy outstanding music at many different places all across Nashville.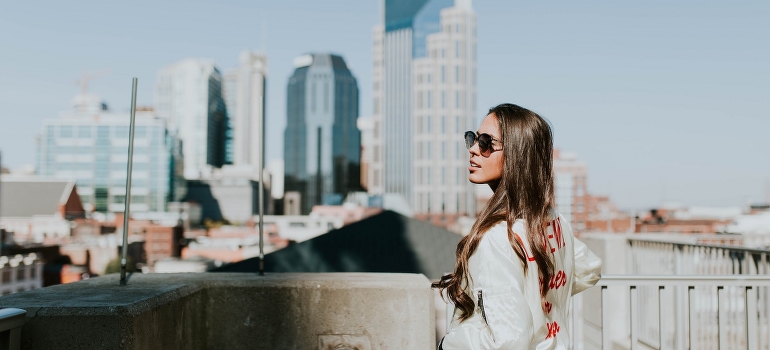 Although it is not that easy to say goodbye to the life you have in Texas, it can be an awesome experience. Since you can always get back, don't miss your chance to try something new. Nashville has an incredible outdoor scene, a booming job market, and a growing economy. It is a perfect place both for retirees, students, and young families. Hope this article will help you prepare for moving from Texas to Nashville. Our moving experts will be there if you need affordable and quality moving services to conduct your move. So, dive into a Nashville adventure with our help. We wish you enjoy your upcoming transition!