When moving with your family, there is a special list of requirements. For example, you would like to find a place with excellent schools, no crime, and a lot of outdoor activities. If you are thinking about making Florida your new home, you will find all of the above and more. For this reason, we are going to give you some suggestions on the best Florida neighborhoods for families.
Should you move to Florida with your family?
Florida has so much to offer phenomenal beaches, nice weather, and beautiful surroundings. Regarding family life, you should know that Florida was ranked 39 out of the 50 best places to raise kids. Although, there are some great Florida neighborhoods for families affordability is not Florida's strong suit. So, before you start to search for interstate moving companies Florida you can see here what are the living costs before you decide to move. It is important that you plan your budget in advance, especially when you are moving with kids. The best budgeting strategy is to get familiar with all basic expenses before you relocate to a new place.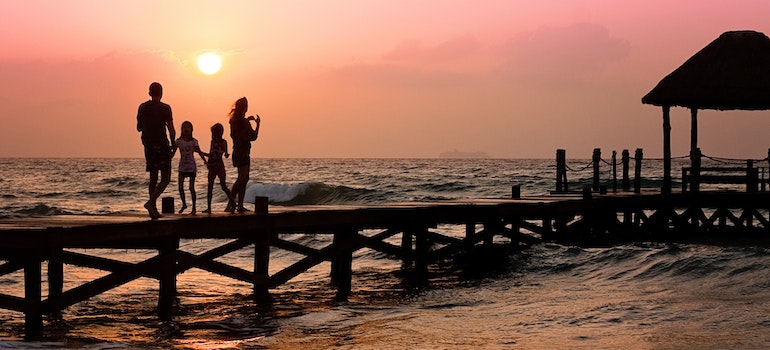 Cost of living in Florida
When you are considering relocating to another city or even a state, you need to sometimes expect very big differences in monthly expenses. If you are moving from Texas to Florida prepare for higher costs of housing and utilities. There is a difference between major cities in Florida, regarding monthly expenses. So, if affordability is one of your main concerns, you should probably look for neighborhoods within cities with lower costs of living.
For example, cities like Miami, Boca Raton, and Fort Lauderdale are more expensive than the national average and other cities in Florida. The average cost of living in Florida for a family of four is $6382, in Miami $8211, in Boca Raton $6490, and in Fort Lauderdale $8108. On the other hand, living costs in Orlando are significantly lower. For a family of four in Orlando, you will need $6078 per month. So if living costs are an important factor when you are deciding where to move, Orlando should probably be the best option.
The list of the top Florida neighborhoods for families
It can be difficult to find a perfect city for a family let alone a neighborhood. You are probably aware that there are hundreds if not thousands of neighborhoods in Florida that can be great for families. That is why we decided to give you a hand and make a list of top Florida neighborhoods for families that you can check out and consider.
Winter Park – Orlando
Maitland – Orlando
Kissimmee – Orlando
Parkland – Fort Lauderdale
Coconut Grove – Miami
Winter Park should be the first on the list
If you and your family do not like winter, this is surely the place for you. The weather is nice throughout the year which means that you will have a chance to spend the better part of the year outside.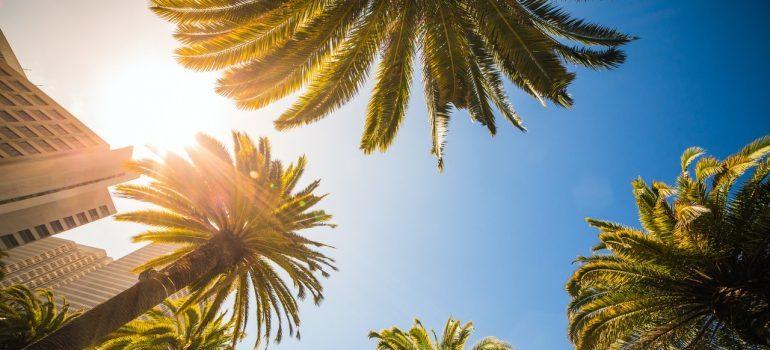 Winter Park is a small city near Orlando surrounded by water and has many art galleries, museums, parks, and places for shopping. Just get in touch with long distance movers Miami and you will be here in no time.
Another one of the top Florida neighborhoods for families is Maitland
Any family would be happy to call this place home for several reasons. First of all, it is a small community with great schools. Your children will get a great education and you will know that they are safe as well. Another reason why you should think about moving here is the fact that Disney World will be nearby. When you want to spend some quality time with your family, feel free to go to some of the most beautiful lakes and gardens Maitland has to offer.
Kissimmee is one more city you should consider moving to
A city that is also worth your attention is certainly Kissimmee. If you would like to live in a place with family-friendly amenities, this is just what you have been looking for. As a matter of fact, Universal Orlando Resort, Disney World, and SeaWorld will be in your vicinity. Also, you will have a great number of parks and as many as 32 miles of bike trails at your disposal. So, if you decide to call this place your home, just hire Tampa long distance movers and start packing!
It would help if you also thought about relocating to Parkland
Parkland has one of the highest percentages of families with kids in the whole state of Florida. This means that even if you have one child, you will have nothing to worry about. He or she will easily make friends with your neighbors' kids. What is also important is that their education system is more than good. In addition to this, the city is quite safe which will probably be a relief for you. So, wait no longer and check what other benefits of moving to a warmer climate are.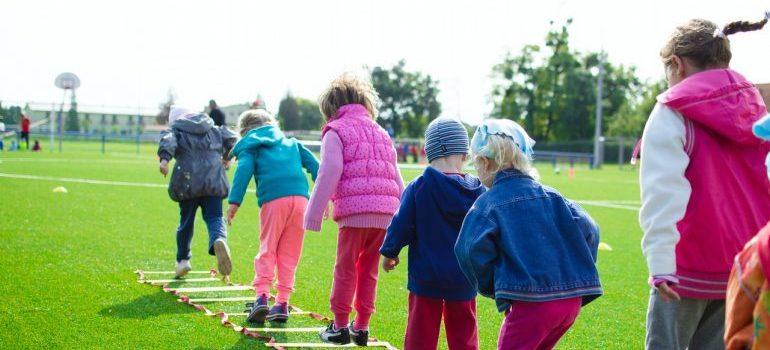 Coconut Grove is the best neighborhood for families in Miami
If you are looking to move to Miami, you will have plenty of family-friendly neighborhoods to choose from. However, the best one is Coconut Grove. It is Miami's oldest neighborhood situated on Biscayne Bay. Coconut Grove is home to many festivals, museums, and art galleries that are specially intended for families and kids. This neighborhood is also home to many great schools like Coconut Grove Elementary School and George Washington Carver Middle School, Coconut Grove Montessori School, and MCA Academy.
We have singled out some of the best Florida neighborhoods for families. Now, your job is to check which one suits you best and hire cross country movers Miami. Even if you move on short notice, you have nothing to worry about- your movers are going to help you.