The time has come! You have decided to move out and start living on your own. If you are moving out for the first time, chances are you'll need some guidance. This step might seem even scarier if you're moving to another state. We have compiled a list of things you should keep in mind when you move out for the very first time. Reputable long distance moving companies will be there to assist you during the relocation process, but there are other important factors one should take into consideration before starting independent living.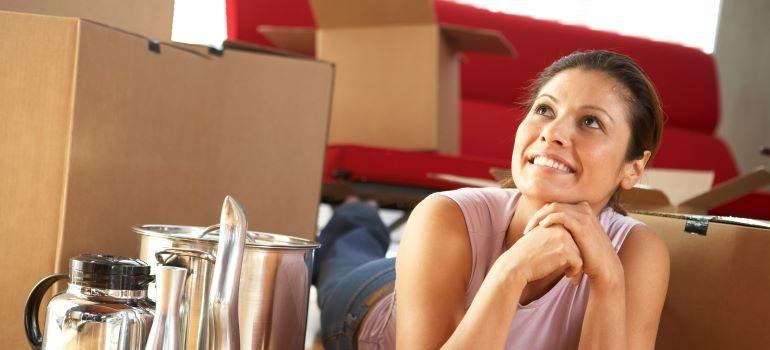 What you should consider when moving out for the first time
If you don't know where to start with your upcoming long distance move, we got you. There are a lot of things when a person is just starting to live on their own, so it is easy to get overwhelmed and emotional. The necessities seem endless, but it will all come together day by day. Moving companies will help you relocate to another state with ease. Premium household movers are available at amicable prices, so anyone can afford professional assistance when moving. Some of the absolute most important things you should think about  are the following:
be realistic when it comes to your budget
learn some skills before living on your own
consider getting a roommate
make a list of essentials you will need in your new home
hire a moving company to help with your relocation
Be realistic when it comes to your budget
When it comes to budgeting when you first move out, the most important thing is to have a realistic and clear idea of how much money you have available and the best ways to use it. Your parents can help you pay for long distance movers Texas, but after that, you need to figure out how to spend money responsibly. You need to put all your future expenses on a piece of paper and see what is the minimal amount of money you will need to cover for a month. Think about the price of your rent, the utility bills, food and hygiene products you'll need to buy. This doesn't have to be accurate to the last penny, but it is good to have a general idea of how much living independently costs.
Learn how to live on your own…
Whether you are leaving for college or you just decided it is time to move out of your parents' house and live on your own, it is a good idea to acquire some important life skills before the move. For example, if you are not used to doing chores around the house, start now. You should get accustomed to doing the dishes, the laundry, folding and ironing your clothes or taking out the trash. There will be no one there to do it for you. It can also come in handy to learn how to sew, just in case you accidentally rip your favorite shirt. Some other valuable skills around the house include knowing how to safely unclog a drain or informing yourself on what to do in case of a fire.
Another important life skill is to learn how to cook. It would be optimal to learn how to make some basic meals so you aren't stuck eating plain noodles all the time. If you love cooking you can experiment all you want, just don't forget about staying within budget.
… or consider getting a roommate
If the budget is on the tighter side, or you are not thrilled about doing all the housework by yourself, consider getting a roommate. Splitting the bills and the chores can be an enormous relief on both your wallet and your time spent cleaning the house. Living with a roommate is also great if you don't like being alone in an apartment. If your roomie likes to cook while cooking is not your cup of tea, that's another win-win situation. Just make sure that everyone is on the same page when it comes to paying the bills on time, dividing responsibility when it comes to household chores and respecting each other's privacy.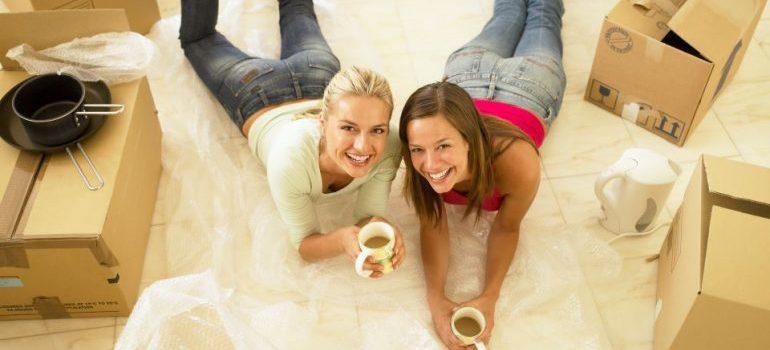 Make a list of essentials you will need in your new apartment when moving out for the first time
Before you move out make a list of essentials you will need for your new place. Consider the fact that you are moving to an empty apartment and make a list of essential products you will need when you first get there. This list includes but is not limited to:
toiletries: toothpaste, soap, shower gel, shampoo, etc.
cleaning supplies
towels
paper towels and tissues
bath mat
sheets
a laundry hamper
plates, cups, glasses, pots, and pans
cutlery, etc.
Hire a moving company to help with your relocation
Before you start living independently you need to settle the issue of moving from Texas. Moving is a lot of hassle and it is a stressful event. Especially when you are moving for the very first time. To ease some of the stress that a relocation causes consider hiring an interstate mover. Long distance movers Sequin TX have some of the very best experienced employees who will help you relocate in no time.
Moving out for the first time- summary
Even though moving out for the first time seems frightening and stressful, you will manage it just fine. Simply follow the list we gave you and add some more ideas to make it tailored to your specific situation. The best thing you can do when it comes to the relocation process is to let the professionals take care of it. That way you can focus on preparing the necessities for your new home and plan home decoration without the additional chaos of packing, finding a truck, loading and unloading it.