Relocating to another place is always an exciting time in our lives. But it can also be quite stressful. In fact, if you are not prepared for moving out of Texas, you will most likely encounter stress all along the way. In order to minimize it, and make your relocation much easier, you may want to consider hiring long distance movers Austin. It will make the whole experience much more enjoyable and manageable. Also, you may need to put in some work of your own, regardless. This article will try and provide you with some necessary relocation knowledge, so you will have an easier time of it.
How to prepare for moving out of Texas?
Here are the things that you might want to do before you move out of Texas:
Find a new home, job and school for your kids in advance
Organize and create a moving checklist
Set a date for decluttering before moving out of Texas
Search for a reliable and professional mover
Prepare your kids for the relocation if you are moving out of Texas
Transfer utilities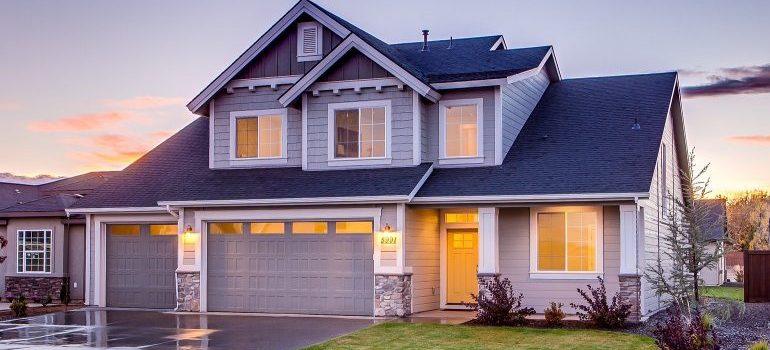 Find a new home, job and school for your kids in advance
This might sound redundant but it is well worth mentioning. You never want to deal with uncertainties. Before you hire cross country movers, you need to know where they will be moving your stuff to. Aside from that, you will also need to figure out which school you want to send your kids to. This is really important and you should never leave that decision for later. The best thing you can do is to sort out the school and your job before you move anywhere. While you can definitely try and manage everything on the spot, it will be quite difficult. You will have a lot of things on your mind after the relocation.
Make sure that you have a job lined up before moving. You want to have something solid for start, not something which you can lose in a month or two. The fact of the matter is that your mental health is really dependant on you having a job before you move. After the move, searching for a job becomes much more stressful.
Organize and create a moving checklist
After you have all of the major things sorted out, it is time to work on the moving process itself. The first (and the best) thing that you may want to do is to create a checklist for moving out of state. This will be of immense help when organizing your relocation. It is really simple, too. All you need to do is write down every single task that you need to accomplish prior to the move. Don't be afraid to add things to the list as you remember more of them. You also need to constantly update the list as you finish chores and tasks. This will serve as an excellent organizational tool and you can even add timelines to the checklist.
All in all, having a moving checklist will help you stay ahead of the curve and make your relocation efforts much more organized.
Set a date for decluttering before moving out of Texas
Another crucial process that you need to undergo is decluttering. The fact of the matter is that you most likely have things that will not be making the trip to your new home with you. Depending on your hoarding abilities, this may range from just a few things to a veritable mountain of them. You will need to figure out which ones will be making the cut. Your moving costs will greatly depend on the total weight of your items. Less weight = fewer costs. Simple as that.
You can also earn some money if you choose to sell your belongings in a garage sale, for example. However, do note that organizing a successful garage sale can get quite work-intensive. You can also simply donate most of your unwanted stuff to charity.
Search for a reliable and professional mover
Finding a good and reliable moving company can take some time. You need to figure out which movers are the best for you. Every moving company has its strengths and weaknesses and it is up to you to find which one you like. This process may take you a while so it is best if you start early. One tip, though, is to not only look at the numbers on the estimates. Some companies can offer you "lowballed" estimates and charge you a lot more down the line. Make sure you don't fall prey to those.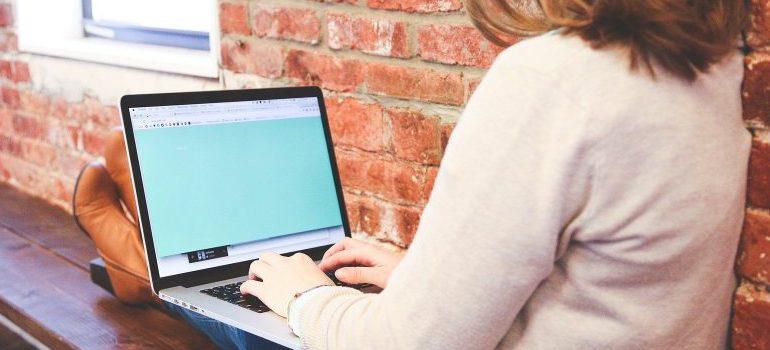 Prepare your kids for the relocation if you are moving out of Texas
Moving out from your old home into a new one can get your kids stressed out. You will need to minimize the negative effect that moving might have on them. The best way is to properly prepare them for relocation. You can do so by always being positive about the move, pointing out all the fun things that you can do at your new home, and being firm, but fair, about the move itself. The most important is that you talk with your kids and not lose your temper, no matter what. You are the adult and you need to stay in control. Losing your temper always makes matters worse.
Transfer utilities
Finally, you will need to schedule the transfer of your utilities to the new address. This is not really complicated but a lot of people tend to forget this simple fact. Most of us take electricity, water, and similar utilities for granted, not even wanting to know how they get to us. Well, if you want to have all of your utilities at your new location, you will need to transfer them from your old home. This is a process that takes a couple of days to a couple of weeks, depending on the provider. What you want to do is to call your provider and see how much time and advance notice do they require. You don't want to be out of electricity before you move and you want to have it once you move to your new house, simple as that.