In recent years, more and more people are choosing to move to Florida. In addition to being a popular tourist destination, it is also becoming a place for people to relocate to. It is especially popular for people moving from other southern states, such as Texas. There are many reasons why so many Texans choose to relocate here, such as the beautiful beaches and sunny weather. In addition, they can choose from many cities and towns, such as Miami, Naples, and so many more. And Naples is a very popular city to move to. Still, there are some facts you should know about moving to Naples. To help you with your relocation, the best state to state movers have created this useful list of facts you should know when moving to Naples FL.
First, you should know the differences between Texas and Florida
Even though Texas and Florida are both in the United States, life can be very different in the two states. So, we should know the main differences before moving from Texas to Florida. First of all, Florida has a higher cost of living compared to Texas. Most, if not all, essentials are cheaper in Texas. This includes utilities, healthcare, food, and transportation. Furthermore, insurance policies could be more expensive in Florida than in Texas. For example, you will probably have to pay more for your car insurance in Florida than what you used to pay while you were living in Texas.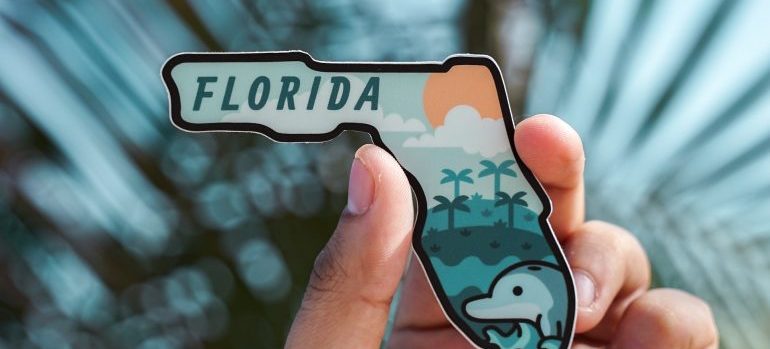 Still, moving to Florida has its benefits as well. First of all, the weather is great all year round. This is excellent news for all people who love spending time outdoors. Naples particularly has over 250 sunny days per year. So, you can rest assured you will have plenty of chances to explore the many amazing beaches Naples has to offer.
You should be familiar with the cost of living in Naples before you move
The city of Naples is considered to be among the richest cities in the United States. In fact, it is home to many millionaires in the US. Also, it has a high per-capita income and is among the top 20 in the state. However, the cost of living is higher here than in Texas, as we have already mentioned. Overall, Florida has a 2% higher cost of living than the national average. On the other hand, the cost of living in Texas is around 6% lower than the national average. Also, housing is more expensive in Florida than in Texas. The median rent in Naples is around $1,400 and most people own their homes. So, you should do some research on Naples before the best interstate moving companies Texas come to help you relocate.
Naples residents mostly live in gated communities
If you are looking for a secure and safe place, then living in one of the many gated communities in Naples might be the right choice for you. Living in a gated community is great for both families with children and single professionals. All gated communities carefully screen the non-residents, and some places only allow approved guests to enter. So, do some research on the many gated communities before securing the best moving services FL movers have to offer.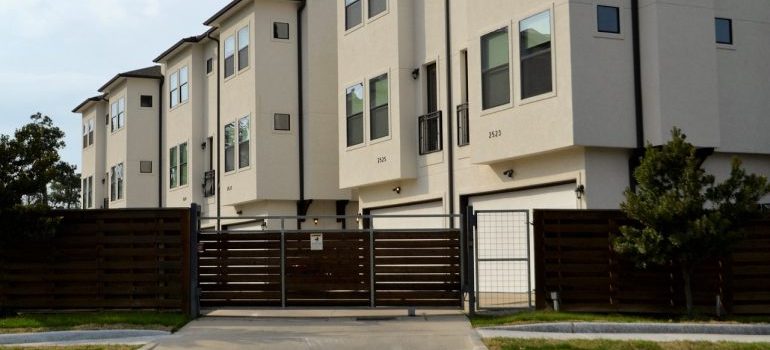 Here are some of the top gated communities in Naples FL:
Bridge Water Bay. This community is located between Airport-Pulling Road and Livingston. It is situated in the center of Naples, and it offers easy access to the rest of the city and all its amenities. It is in the vicinity of excellent schools, both private and public. What is more, the beach is only five miles away.
Fiddler's Creek. This is an award-winning community, and it offers plenty of amenities to its residents. Also, it is home to excellent golf courses, and the social calendar is packed all year round.
Port Royal. this is one of the wealthiest and most luxurious communities in all of Naples. So, it is also one of the most expensive communities, possibly in all of Florida. Still, for those looking for only the best of the best, this is the community to consider since it offers a lot for the price.
The job market in Naples is excellent
In recent years, Naples has seen a lot of growth in the job market. In fact, the growing trend is only expected to continue in the coming years, so securing a good job here should not be that hard. This is especially important since the cost of living is on the higher side, as we have already mentioned. The unemployment rates are low here and the median household income is around $120,000. There are many companies hiring skilled workers, and some of them are Marriott International, Arthrex, and ASG Technologies. What is more, the city is close to Fort Myers and Cape Coral, and many people commute between cities. Make sure to do some more research on the job market if you already do not have work waiting for you before the best interstate movers Austin has to offer come to help you relocate.
When moving to Naples FL, you will have access to amazing beaches
The city of Naples has some of the top-rated beaches in the whole country. Situated in the Gulf of Mexico, Naples has sprawling sandy beaches and plenty of water sports to be enjoyed here as well. After the long distance movers in Florida help you settle into your new home, you will have plenty of time to explore the amazing beaches found in different places, such as in nature preserves, county parks, and within the city limits. Some of the top-rated beaches are:
Lowdermilk Beach. This beautiful beach is situated in Lowdermilk Park, just north of downtown. There are plenty of amenities here, and you can have a picnic or barbecue in the designated green area filled with benches and picnic tables.
Delnor-Wiggins Pass State Park. Contrary to Lowdermilk Park, this is a pristine and undeveloped park. For those looking to spend time in untouched nature and to take in the sun on the amazing white sand, this is the perfect place.
Keewaydin Island. This island offers a different experience than the crowded public beaches. It is located south of Naples and there is no infrastructure on the island, just amazing sandy beaches.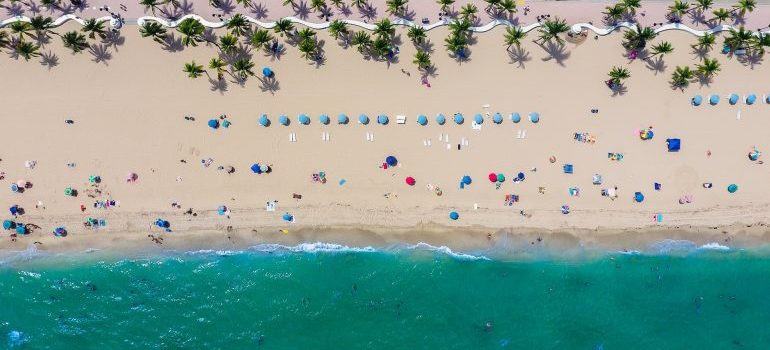 Another fact you should know about Naples is that its school system is excellent
When moving to Naples FL, residents can choose from the many excellent schools in the area, both public and private. So, if you are moving with a family, you will definitely be able to secure a place in an excellent school for your children. What is more, Florida is home to over 170 universities, and each university has a different specialty. Naples public schools are run by the Collier County School System, and they ensure the quality of education there is excellent. To find the best public or private school for your needs, do some research prior to moving. Get familiar with the top schools before the long distance movers Austin come to help you relocate to Florida from Texas. It is always better to be well-informed and prepared so you can make the best choice possible.
Naples has a booming food culture
The food scene in Naples is varied and eclectic. From affordable bistros to five-star restaurants, it has something to offer to everyone. In the past few decades, the food culture has grown a lot in Naples. So, the choice of cafes, bars, and other establishments is almost endless. Once your household movers FL have helped you move in and you are settled into your new home, it is time to start exploring your new neighborhood. And there is no better way to get to know a place than through its food.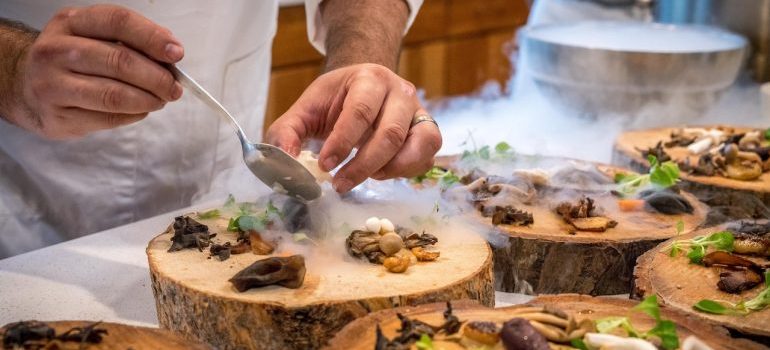 Some of the top-rated establishments are:
Rumba Cuban Cafe. A casual cafe where you can get excellent and authentic food. It is representative of the eclectic community and food scene in Naples.
The Turtle Club. This restaurant is an excellent example of fine dining in Naples.
The Hampton Social. Located in the Mercato Shopping Center in the northern part of Naples, this restaurant has amazing food paired with excellent live music.
When moving to Naples FL, you should know that golf is very popular there
Naples is a city with almost 100 golf courses. Many of these are open to the public and there is no need to reserve a tee time there. On the other hand, the private ones can be quite busy as they are very popular, so reserving a time is a must. Living in the Golf Capital of the World means you always have access to a course, so start exploring them as soon as you finish unpacking. While planning the move, make sure to get packing services FL so that professional movers can pack your golf equipment. This will way you will ensure it arrives safely at your destination. Since golf equipment is not cheap, it is always better to be safe than sorry, so consider getting moving insurance as well. It will cover the damages in case anything unforeseen happens during the relocation.
Do some research on where you can go shopping in Naples
Shopping in Naples is very popular, and the city boasts numerous shopping centers, designer shops, and independent boutiques. In fact, the city's total retail sales per capita are nine times higher than the national average, standing at over $110,000. Being a shopping haven, Naples is an excellent choice for people who enjoy both shopping and window shopping. In fact, you might want to start exploring the shops as soon as you get your things out of the safe storage FL has to offer. Make sure to check out Fifth Avenue South and Third Street South as they are some of the most popular shopping areas in Naples. Also, after moving to Naples FL, make sure to pay a visit to Mercato and The Village Shops, as they are some of the most prestigious outdoor shopping places in the area.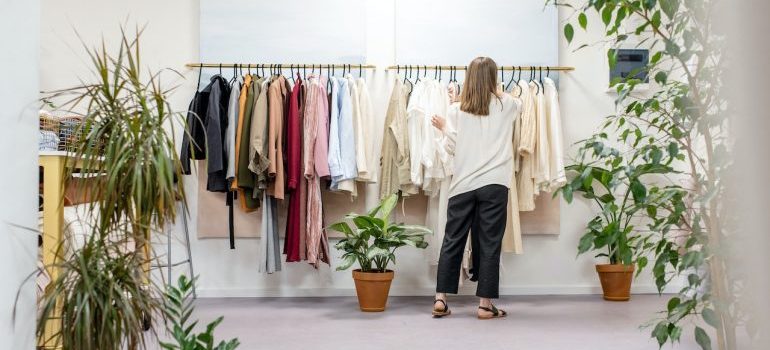 Get to know the local culture of Naples before moving
Naples has a vibrant culture, and the community is close. This is especially true if you decide to move into one of the many gated communities. Still, even if you prefer living outside a gated community, there will still be plenty to do throughout the year. As we have already mentioned, the food culture is on the rise. What is more, Naples FL has many popular annual events that are worth visiting. You can sample the local beers at the Naples Craft Beer Festival. Or watch excellent free performances of numerous Shakespeare plays at the Naples Shakespeare Festival. You can even get to know the local artists and see their work at the Naples National Arts Festival. Living in Naples will definitely be an adventure, so get your free estimate and start planning your relocation as soon as possible.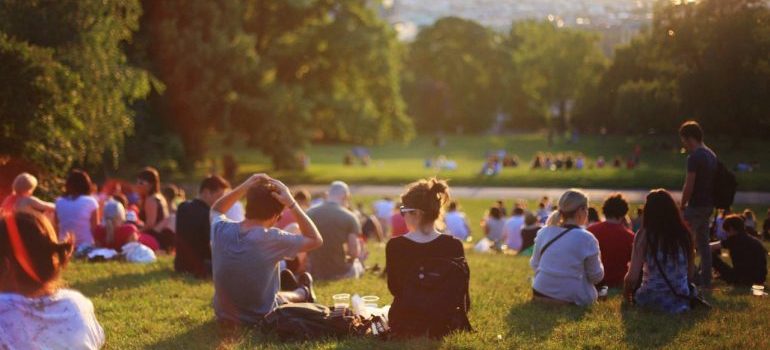 Naples is an excellent city offering plenty to its residents. So, moving to Naples FL will definitely be an excellent choice for anyone looking to better their quality of life. From amazing weather all year round to various activities, Naples has a lot to offer to people who enjoy spending their time outdoors. And, its numerous commercial establishments, such as shopping places and local eateries, mean you will have something to do even when the weather is not so nice. There are so many amazing things to do in Naples, and the school system is excellent as well. No matter if you are moving on your own or with a family, you can rest assured that you will be able to find the best community here.