You decide to move to another state. Maybe you're over the constantly cold, rainy weather in the city you currently live in, or the job market is stale. You spend some time thinking about where to relocate and you realize -North Carolina! Moving to North Carolina is a great choice for many reasons, such as excellent education or a strong and diverse economy to name a few. However, moving to another state is a big undertaking and one for which you should be properly prepared. Learning more about the state, making a detailed moving plan, and hiring one of the reliable state to state moving companies should be the first steps in the process. That way, your interstate move will be smooth and stress-free!
What to expect when moving to North Carolina?
When you decide to move to another state from Texas, the key is to be familiar with the main differences you'll experience. Things like the cost of living or employment opportunities are sometimes the main reasons why a person decides to move. Because Texas is already one of the states with the best cost of living and strongest economies, you might have second thoughts about relocating to North Carolina. However, North Carolina also has plenty to offer, and some of the main benefits of moving here are:
the low cost of living
the world-class education
the outdoor recreation opportunities
the economy is strong
The cost of living is low
Living in Texas is affordable, but North Carolina is even more budget-friendly! If you plan on moving from Texas to North Carolina, you don't have to worry about the cost of living. The cost of living in North Carolina is 10% lower than the national average and 4% lower than the Texas average. While the general cost of living is lower, including groceries, utilities, housing, and healthcare, the taxes in NC are definitely higher. Texas has no state income tax, while North Carolina has a relatively moderate state income tax rate of 5.25%. Additionally, property taxes in Texas tend to be lower than in North Carolina. Sales tax in Texas is also lower than in North Carolina.
The education opportunities are fantastic
Education in North Carolina is generally considered to be good, with a mix of both public and private options available. The state has a well-established public school system, with over 2,500 schools serving more than 1.5 million students. There are several school districts with highly-rated schools like Chapel Hill-Carrboro City Schools, Wake County Public School System, Charlotte-Mecklenburg Schools, Durham Public Schools, and Orange County Schools.
The state also has a number of world-class colleges and universities, including the University of North Carolina at Chapel Hill, Duke University, and North Carolina State University. If you're thinking about hiring one of the best interstate moving companies Texas offers to pursue higher education in NC, you will have excellent options.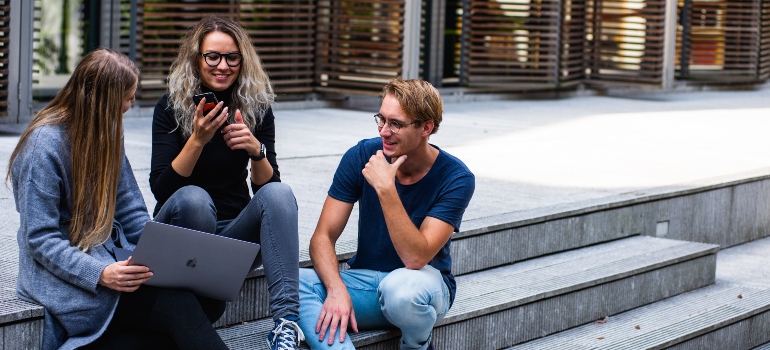 North Carolina has a constitutional mandate for free public education. The state has a strong commitment to providing high-quality education to all students. The state's education system is guided by the North Carolina Standard Course of Study, which sets out learning standards in various subjects. North Carolina also has a strong focus on early childhood education, with programs such as More at Four and North Carolina Pre-Kindergarten to help prepare children for success in school.
The economy is strong and diverse
The economy and job market in North Carolina are generally considered to be strong and diverse. The state has a mix of industries including manufacturing, finance, healthcare, education, and technology. North Carolina is also home to several major research universities, which help to drive innovation and economic growth. One of the main drivers of the state's economy is the Research Triangle Park (RTP), which is home to hundreds of companies and employs around 50,000 people. Many of the companies that are based in the RTP are in the technology and research fields.
North Carolina has a relatively low unemployment rate, which is currently hovering around 4%. The state's economy has been growing at a steady pace, and the state's gross domestic product (GDP) has been consistently growing over the years.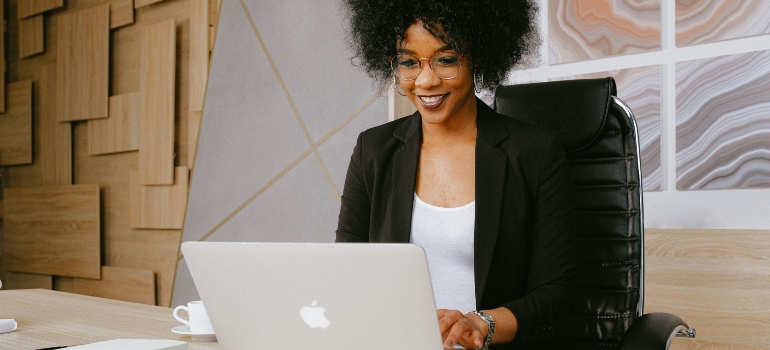 The state is also home to several military bases, which provide a significant source of jobs and economic activity. Additionally, the state's tourist industry is a significant contributor to the economy. Millions of visitors come to the state every year for beaches, mountains, and other attractions like the Biltmore Estate or the cities of Charlotte and Raleigh.
The are many options for outdoor recreation
North Carolina is a perfect place for everyone who enjoys outdoor activities. It offers plenty of recreation options if you like to mix it up, so you can hardly get bored. If you love hiking and camping, there are the Great Smoky Mountains, the Pisgah National Forest, and the Nantahala National Forest. If you're more of a fishing and boating kind of person, you will love Lake Norman, Lake Gaston, and Jordan Lake, as well as the Outer Banks. North Carolina also has a long coastline, with many beaches that offer swimming, sunbathing, and other beach activities at some of the popular beaches like the Outer Banks, Wrightsville Beach, and Atlantic Beach.
The state of North Carolina also has several ski resorts that offer skiing and snowboarding in the winter, including Sugar Mountain Resort, Beech Mountain Resort, and Hawksnest Snow Tubing & Zipline Park. As for biking, the state has a network of bike trails and routes that offer scenic views of the state's natural beauty and historic sites. Some of the most popular ones are the American Tobacco Trail, the Mountains-to-Sea Trail, and the New River State Park.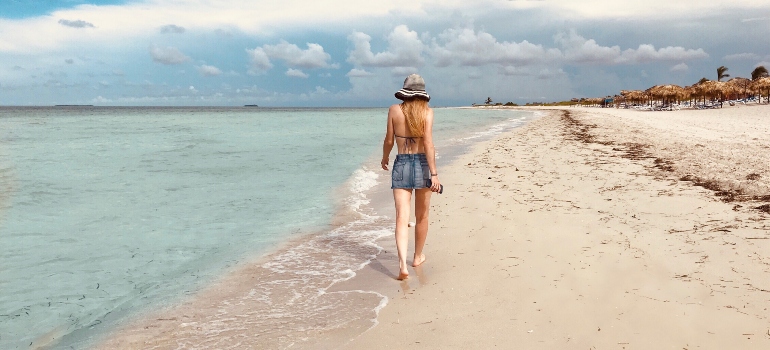 How to move to another state seamlessly?
Interstate relocations require a bit more organization and time than local moves. However, you can still have a pleasurable and memorable experience. All you need is to make a moving plan and hire the interstate movers in Dallas early. Not waiting until the last minute to book moving services will make moving to North Carolina much smoother and more enjoyable. Make a to-do list of all the moving tasks you need to complete and the timeline that fits them comfortably into your schedule. That way, your interstate relocation will be a success!