You have decided on moving to The Woodlands from a big city. This is a fine choice but before you can relocate and begin a new chapter in your life, you must prepare for the relocation. When moving from state to state you must appoint an adequate budget, cover all legalities, find a reliable moving team, and pack like a pro. All those tasks will require a bit of money, time, and patience. Therefore, today we will help you organize and secure a seamless transition. Let's go!
Learn more about Woodlands and what awaits you there
The township of Woodlands TX is a beautiful place. Even though it is incorporated in 2007 it grew fast and it has a lot to offer. Firstly, there are a lot of trees there. And when we say a lot, we mean A LOT! The whole Woodlands area is covered with greenery, parks, lakes, playgrounds, and more. You will have a feeling that you are in a forest rather than a township community. Here you'll find an abundance of great shopping places, restaurants, local bars, and coffee places. Although, if you get bored, which is unlikely, you are only 30 miles away from Houston where you can find anything you want. Bush Intercontinental Airport is only 20 minutes away and you have access to public transportation. This makes commuting in Woodlands extremely easy.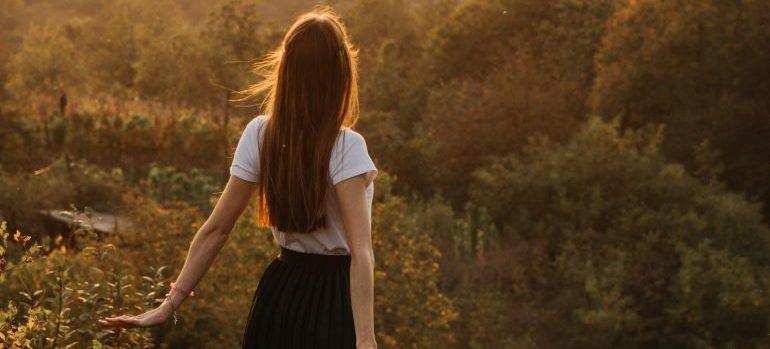 This is surely a place to raise a family and live a comfortable and healthy life. The green environment will help you a lot as well as the steady economy, great schools, and affordable housing. All you must do is browse online and choose one of the villages in Woodlands and start heading there.
Create a flawless relocation plan
To relocate without stress or any moving mishaps, you must create a good relocation plan. Start by inspecting your home to figure out how much furniture and other belongings you must take care of. Begin in the rooms inside your home then move onto the attic, garage, basement, or backyard. Once you know how hard it will be, you should inspect the environment as well. Check all the staircases, walls, floors, narrow corridors, etc. Ensure your home is a safe place to work in. List down everything you find and then you can call your Houston long distance moving companies. Together you will work on moving logistics and ensure your home is relocated safely and affordably.
Search for reliable movers for moving to The Woodlands from a big city
To enjoy moving to The Woodlands from a big city or better yet, to have a safe relocation, you must find a reliable moving company. You should begin your search on the internet. After implementing your search criteria, you will find quite a few long distance moving companies in San Antonio TX. But only a few are up to your standards so you must compare prices, and services, and read reviews. Once you find a moving company you like, you should check if they possess the following:
Licenses and permits.
Safety standards.
Moving services and insurance.
Competitive prices.
A good reputation.
Tool and equipment required.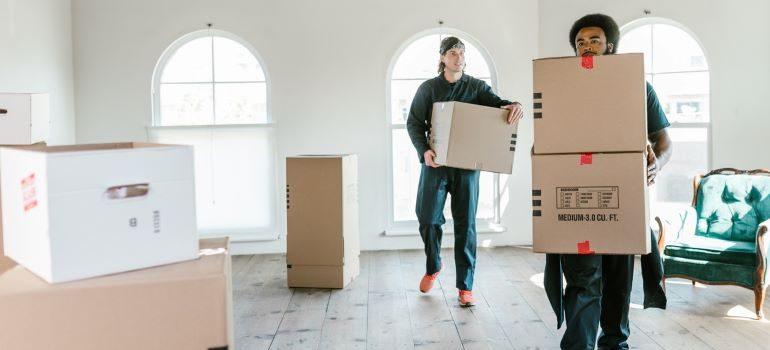 After you confirm your moving company has all the mandatory requirements, you should do one last thing. Check if they are accredited on one of the moving-related websites such as FMCSA or the Better Business Bureau. There you can browse through your company's entire work history. After you gather enough info, give them a call, and move forward with your planning.
Obtain necessary packing supplies
Moving to The Woodlands from a big city will require a proper packing plan. If you inspected your home adequately, you are already halfway through. All you must do is obtain the necessary packing materials. Yes, we are aware no one like the boring packing process but it is something we all must do. Therefore, stop by your local hardware store and obtain enough cardboard boxes, plastic bins, adhesive tape, packing paper, labels, and bubble wrap. It is all you'll need to pack everything safely. You can even order everything online or purchase from The Woodlands long distance movers. Do whatever is easier for you as long as you have your materials delivered at least a week before the relocation.
Once your materials are delivered, you should pack at a steady pace. Cover each room gradually and pack with purpose. Do not rush this process because you will end up with many broken items. Therefore, choose to pack over the weekend or pack a bit each day. Whatever you are more comfortable with.
Declutter as much as you can
While shuffling through your belongings, you will surely find many items you do not need anymore. Some are broken while others wait to be repaired and used again. To be honest, all those appliances and furniture in your garage or basement will probably sit there for many years. Why not remove them and free valuable space? This is a healthy process where you'll free yourself from all the hoarding and start anew. Besides, you'll have more space to introduce new items into your new apartment. Therefore, declutter before the moving day as much as possible.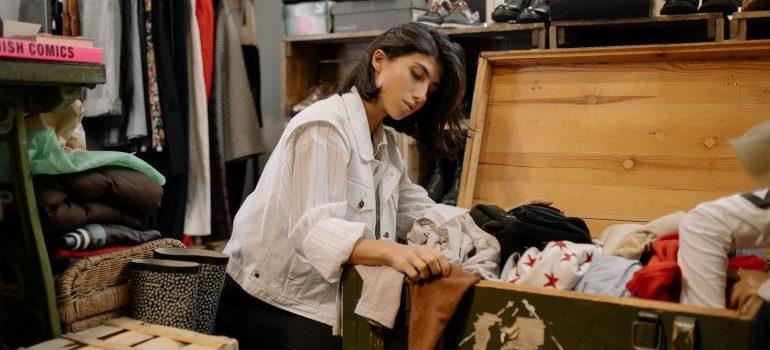 Simply set aside all broken, outdated, outgrown, or not needed items. When you cover all areas of your home and create a designated pile with clutter, choose one of the methods to dispose of them. You can organize a yard sale and even earn a buck in the process. Sell better-quality pieces online or donate to local charities. You can recycle everything as well or simply throw it all away. In the end, you should decide what is best for you just make sure your items are discarded properly.
Cover legalities for a smooth moving to The Woodlands from a big city
At some point, you will have to work on the legal process of this story. This means you must take care of your personal documents as well as the moving-related ones. Check your personal ID, driver's license, medical records, school documents, credit cards, etc. Ensure everything is up to date to avoid having problems in a new city. Also, if you want to transfer any of the services like Wi-Fi or magazine subscription, then do it on time. It takes a bit to transfer documents and services. Especially the hard copies. Also, set up your PO box as soon as possible to reroute your mail. Start doing this at least three weeks before the relocation to have it all completed once you move in.
Now you are ready for moving to The Woodlands from a big city. With a good organization and a reputable moving company by your side, anything is possible. Let your moving professionals cover the hard part while you supervise and focus on delicate steps. We are sure you'll cover the entire process like a pro. Good luck.