Regardless of the reason, your decision is final – you are going to relocate to North Carolina. Since you have started your thorough research, you do realize that you should have taken this step a long time ago. Undeniably, North Carolina is one of the top states to move to in the country. With reasonable costs of living, a mild climate, a thriving job market, and an excellent educational system, this state is appealing to numerous professionals, students, and families. But one thing concerns you about your upcoming move to NC- you haven't found a job yet. Fortunately, our experts from the state to state moving companies will not only provide you with exceptional moving services. They will also advise you on navigating the job market in NC. Keep reading and explore your job options in North Carolina. With our help, you'll be ready to find your dream job after the move!
Before navigating the job market in NC, get to know North Carolina
People move across the country for various reasons. Although it is hard to have it all, certain places suit us more than others. Moving to another state for a job sometimes can be disappointing. Even if you have been promoted and relocation came with it, you don't like much about the new state except your job. On the other hand, many people are lucky to pick the state they will move to and find a job there. Since you are among them, finding a new job in NC is one of your top priorities. But before you become stressed about your job seek, let's remind you of one important fact. This state has a strong economy and a thriving job market, which means many job opportunities awaits you. So, let's find out more about other aspects of moving to North Carolina.
Plenty of reasons to move to North Carolina
If you plan to move somewhere with scenic surroundings, welcoming people, and a mild climate, NC is your perfect choice. This beautiful state is located on the East Coast and has plenty to offer to newcomers from all around the country. With an affordable cost of living suitable for students, and seniors, and many kid-friendly towns, North Carolina has it all. And when it comes to recreational activities and things to see and do, you can count on an abundance. After moving to NC, you can enjoy exploring and hiking the Blue Ridge Mountains but also surfing and sailing in the Outer Banks. This state has rich natural beauty, numerous rivers, mountains, waterfalls, coastal plains, beaches, barrier islands, etc. If you considering leaving Texas and moving to NC, our San Antonio out of state movers will be at your disposal. They will help you conduct this big endeavor.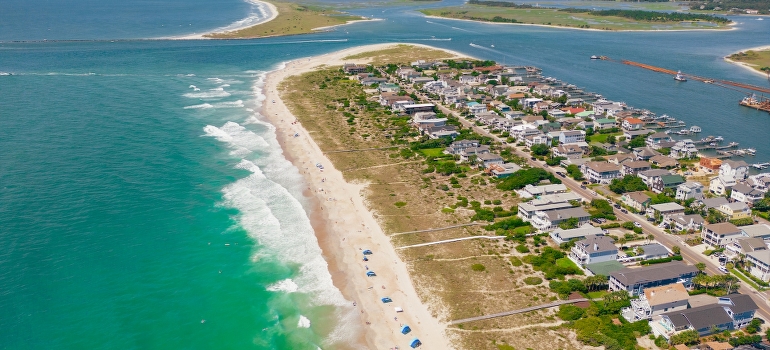 Although living in North Carolina is a chance to enjoy high life quality, it still has an appealing cost of living. From housing and groceries to many other costs, this state is known for being more affordable than some other popular states people are moving to. The median home price in Raleigh, NC is approximately $389,000 and it attracts homebuyers from other states. If you are ready to leave, for instance, Texas, and start fresh in this magnificent state, you will enjoy a completely different experience by moving from Texas to North Carolina. And don't let navigating the job market in NC scare you, even when coming from Texas. Right away you will learn all you should know.
North Carolina is an incredible place to live and work – devote yourself to navigating the job market in NC
Getting hired is not easy when you are a newcomer to a city, particularly if it is about another state. But with a bit of effort and the right information, nowadays everything is manageable. Now you have found out some essentials about NC, you feel motivated to give your best to find accommodation and a job there. If you have visited NC before, you like it, and can imagine yourself here, you should try. When having a strong motive to stay in a certain place, people do their best to make it happen. Our Austin interstate movers will help you transport your possession and focus on finding a new job. Before you pick Raleigh or another city, let's help you research your career opportunities.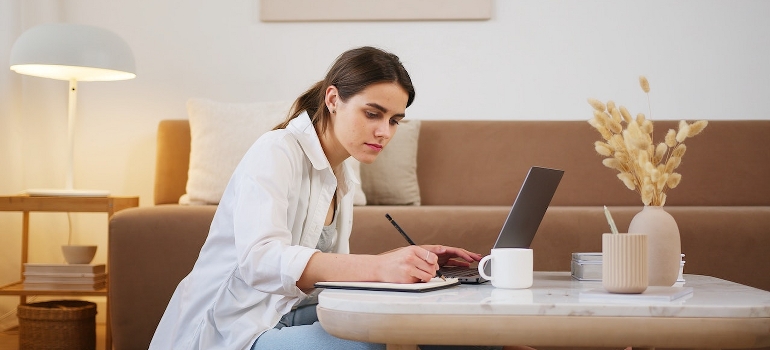 Regardless of the city you choose to move to, in NC you can count on plenty of career opportunities across several different industries. Once known as a traditional economy built on manufacturing and agriculture, industry in North Carolina has evolved into a technology-driven economy. Some of the most solid sectors in North Carolina are energy, food processing, pharma, aerospace, finance, and information technology. With several major employers nearby, you will be able to find a job rapidly in some of the mentioned industries. In addition, this state is suitable for small businesses and startups. The business environment in NC is attractive for business owners and startups from other states, too. If you decide to move your office to NC, our corporate movers will be at your disposal.
Steps you should take to find a job in North Carolina
Although many people moving for a job, you are in luck to pick your next destination according to other criteria. Looking for a job is an inevitable task after moving. Since you are new to this area, we will help you make the whole process less intimidating. Once you complete your move with the help of our cross country movers Dallas, your job search can start. Here are some steps you should take:
Research the job market thoroughly and become ready to apply for jobs. Identify the companies and industries that are thriving in the area;
Networking is vital. Join professional organizations, research upcoming industry events and attend;
Take time to use job search websites that will help you find openings in Raleigh. Websites such as LinkedIn, Indeed, and Glassdoor will help you with researching potential employers and finding job postings;
Update your CV and cover letter. Once you find a suitable job offer, highlight relevant experience and skills matching the job description.
Be patient and persistent, don't let waiting to hear back from your employer discourage you. Finding a job requires time, but in the end, you will find the right job opportunity in NC.
Well-known companies in North Carolina
Some of the well-known companies like Compass Group, Bank of America, Lowe's, and Honeywell International call NC home. In addition, numerous thriving companies from different fields have their headquarters in North Carolina. And living in close proximity can increase your chances to get hired and finally having a dream job. Looking for a job related to solar power generation? The good news, this state is home to energy companies including Siemens, Duke Energy, and GE Hitachi. Many students now realize why so many people talk about NC as a perfect place to study and find a job afterward.
Tech, aerospace, furniture manufacturing, education
One of the things we will not miss is saying NC is a growing tech hub, too. Information technology, biotech, aerospace, and pharmaceuticals are all growing sectors attracting graduates and young professionals from over the nation. Did you know that North Carolina is home to the biggest innovation and research hub in the United States of America? Yes, North Carolina is home to Research Triangle Park of Raleigh, Durham, and Chapel Hill and you can get involved, too. In addition, some of the universities that attract talents in these fields are North Carolina State University, Duke University, and the University of North Carolina Chapel Hill.
This state is suitable if you are looking for an education and a job in aerospace, too. It is home to several leaders in the defense and security industry. Here you will find companies like Honda Jet, Honeywell, GE Aviation, and Lockheed Martin. According to a constant number of young people interested in aerospace, the state will remain the leader in this field.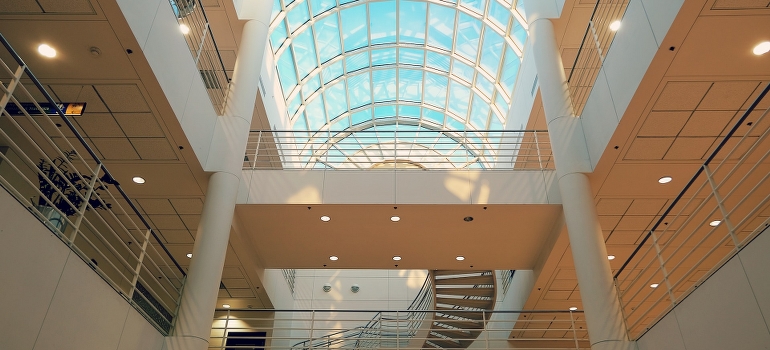 Aside from tech and aerospace, North Carolina is one of the leaders in the jobs in schools, too. Teaching at schools and universities in the area also acts as one of the major sources of employment. Besides mentioned universities, you can look for your chance at Wake Forest University, Davidson College, Appalachian State University, etc.
Need a job in furniture manufacturing? No worries, this state you will find the job you are looking for, since furniture manufacturing is a big part of the state's economy, too. Moreover, don't get surprised if you hear that NC is the "Furniture Capital of the World." Here you will find companies such as Ethan Allen, Ashley Furniture, Century, and Sealy.
Best cities for navigating the job market in NC
There is no doubt, North Carolina has one of the healthiest economies in the country due to its highly educated and skilled workforce. If you are not sure where to move to in NC, finding the right job first can help you. To help you even more, we did our research, and here is the list of the top cities to find a job in North Carolina:
Raleigh;
Durham;
Charlotte;
Greensboro;
Fayetteville;
Winston-Salem.
Start from Raleigh
One of the cities with the most job opportunities in NC is Raleigh. This city is the state capital and also the second largest city. It is about a growing city with a solid economy and plenty of job opportunities in different fields. The main features of Raleigh are its laid-back environment, endless outdoor activities, and Southern hospitality.
You are not sure about your budget after moving from Texas to North Carolina? Then you should consider finding a home in one of the nearby small towns like Cary, Apex, and Holly Springs in the Raleigh area. Mentioned towns are a little more affordable than larger cities such as Raleigh and hold on to some of that small-town charm. In addition, these towns have low unemployment rates and high median incomes. So, ask for a free estimate, and once you receive an estimate from us, calculate your upcoming costs and pick your new home in the Raleigh area.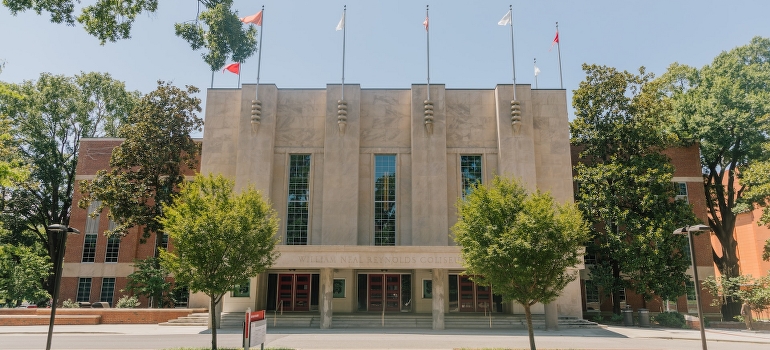 Whether you decide to rent or buy a home in Raleigh, you are doing the right thing. If you will feel less pressured, we suggest you rent in the beginning. After you find your dream job around, buying a home will make more sense. So, apply for jobs in different cities in NC and with for feedback. In case you would like to first move to Raleigh, we will lend you a helping hand. Our reputable household movers will simplify your transition to the new state. After you settle into your new Raliegh home, devote your time to finding a job.
Pick Durham
Choosing the city to move to and work in can be an important part of the process of navigating the job market in NC. So make sure to consider all aspects and pick the place according to your needs. Just 30 minutes from Raleigh you will find another great city to plant roots in. Durham is also known as the City of Medicine and there are many reasons for it. This lovely city of home to many outstanding hospitals in the US and Duke University. Also, this city is one of the popular sports towns in NC. In addition, you can pick small suburbs like Wake Forest and Morrisville between Durham and Raleigh. If you don't mind a short commute, you can take a chance to save some money since living in these towns is more affordable than Raleigh.