The moving process can take quite a lot of time. Usually, cross country movers Miami will recommend you start the moment you know your moving date. This is supposed to give you ample time to prepare for everything, plan, pack, and arrange everything – a task that can sometimes take months. So, when the moving day finally arrives, you might be stumped about what to do when your movers are at your door. Do you help them or let them do their job? Are there any rules and regulations that you need to follow? If these questions are worrying you – it's time to stop! Professional movers are here for you, and today, we answer all your questions about how to prepare for movers' arrival! Keep reading to be ready for your moving day!
Secure parking space to prepare for movers' arrival
One of the most important tasks you will have on a moving day is securing a good parking spot for the moving truck. Where your movers park their truck will affect your move by a huge margin. First, it will make the whole process much easier on them. The shorter the distance they need to cover, the faster the move will be. Your things will be much safer this way too! What's more, some moving companies will add a fee if the truck cannot approach your home well – so ensuring the parking space can save you some money, too.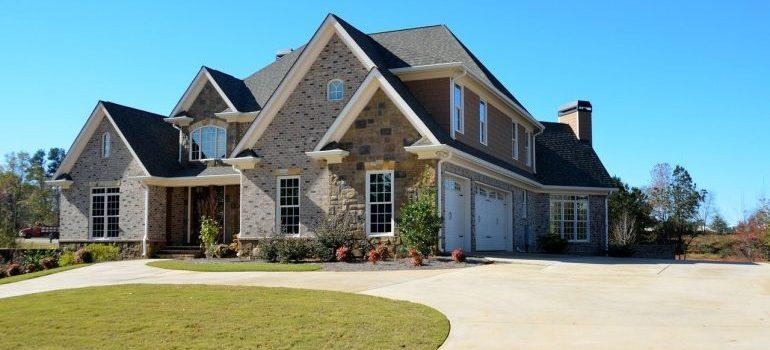 Luckily, if you are working with pros, they will usually contact you to figure out where they can park. This is especially important to do with long-distance movers Raleigh NC, who might not be completely sure about the area in which they are working. Ensure that you work this out with your moving company even before the moving day if possible. If not, then make point of calling them.
Tempending on where you live, you might have a personal driveway the movers can use. Make sure that it is wide enough for the moving truck! It will also be a good idea to talk to your neighbors about the move. The process can be loud, and the movers might need to park the truck on the street instead – and thus block their driveway. If you do not have a driveway, then look into getting a parking pass for street parking – or permission for parking in a shared driveway. Inform yourself about different parking regulations to prepare for movers' arrival!
Box your things tightly before the movers arrive
The next thing you will want to ensure you have is your items packed up and ready to go. If you are not using full packing services, then you will want to do this well in advance – sometimes even weeks. First, take ample time to do this – often even two months for the whole process! Get good moving boxes – sturdy and the right size – before you even start packing. Usually, corrugated boxes are perfect – but you will need a variety of sizes for all your items.
You will also want to get some extra packing supplies. Dividers are always a great choice, but you should also look into getting bubble packs, foam pouches, and similar protective material. You might even want to also get some specialty boxes – like telescope boxes for your artwork and mirrors – or even plastic bins for your clothes!
Remember, the way you pack your items is important. It will decide what condition they will be in when you unpack them later. If you are not careful, then damages can happen with ease! After that, also ensure that you are labeling your boxes right. It will make the mover's job much easier! They will know exactly where to put the boxes, which then makes unpacking a smooth process! All you need to do is to put the name of the room where the box needs to go – and that's where you will find it next!
Prepare kids and pets
The moving day can be quite stressful – even when you prepare for movers' arrival well! There will be a lot of people coming into your home and going out of it. All of this traffic can cause a lot of ruckuses – and your kids and pets will be the most prone to it! This is why you need to ensure that they are protected and taken care of during the moving day. This way, they will be safe, but also out of the way for your movers – which speeds up the process!
So, if you have toddlers or smaller kids, then you will want a babysitter. Conversely, you will have to look at your kids and your boxes and movers both. And that can cause even more stress! If you cannot get a babysitter, then consider a daycare or just asking a family member or a friend. You will keep your kid protected this way from all the stress and they will still have their needs met – like their sleep schedule, meals, etc.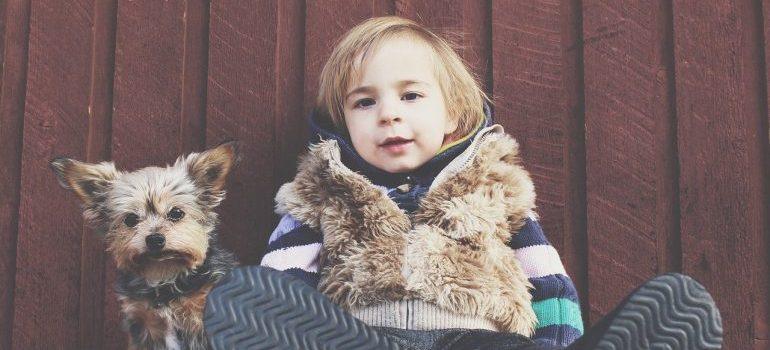 Something similar applies to your pets, as well. They can suffer from moving stress day too! What's more, your front door usually needs to be open during the move. So, ensure that you have a plan to prepare for movers' arrival for your pets too! So, there are a couple of things you can do. First, you can keep your pet in a contained area that movers will not be visiting during the move. A crate can be quite useful in these situations! Conversely, you can find a pet sitter too! Maybe the friend watching over your kids can take the pet too for the day. Better yet, it can be a smart idea to find a separate person for this.