Relocating long-distance is a very complex process. If you add to it a viral infection that can be identified all around you, this sounds like a mission impossible. However, there still are some things you can do in order to lessen stress and increase productivity. We are going to give you several pieces of advice on how to sanitize your items after moving long-distance. All you should do is to put these tips into practice and you will have nothing to worry about. Since preparation is the most important part, make sure you learn everything beforehand.
Make a list of everything you are going to need
Since you are not allowed to bring chemicals with you, it is of paramount importance to get everything you may need in a short span of time. In order for you to do it properly, it is advisable to make a list. For example, you may need a bit larger amount of alcohol, gloves, masks, sponges, and some additional disinfectants.
Think about how many furniture items you have and how many rooms you have to clean and you will get a clearer picture of how much of what to buy. Plus, you will certainly want to have some disinfectants left for later. Bear this in mind as well- even if you buy more sanitizers that you are going to need at that moment, you will surely use them in the future. Therefore, once you find yourself in the new city, go to the store first.
A reliable moving company will help you greatly
The second task on your moving checklist should be hiring a moving company. When you are in a situation where you should pay special attention to hygiene, hire a professional. This should especially be the case when moving long-distance. Should your choice be State to State Movers, you can be sure that you are not going to make a mistake. They are going to come to your home properly protected which is exactly what will help you preserve your peace of mind. They are aware of the fact that safety comes first and they are going to do everything they can in order to preserve yours.
Before you sanitize your items after moving long-distance, sanitize your new home
Once you find yourself in your new home, do not unpack your items first. Instead, sanitize the whole home. Do everything that is in your power to wipe all of the wooden, plastic, and ceramic surfaces. Basically, sanitize everything except the walls. In addition to this, you should leave the floors for the end. Since you will be going around home all the time, it would be pointless to clean them first.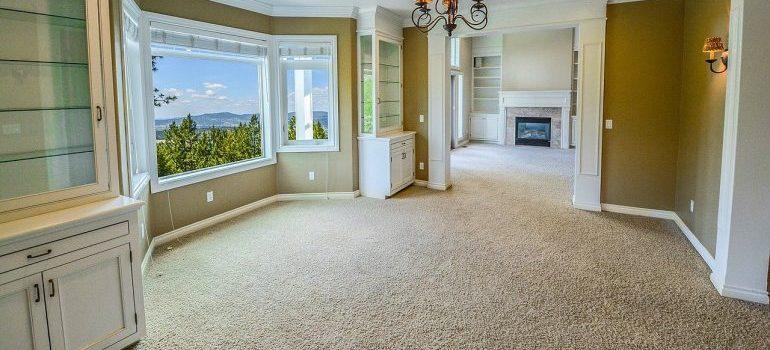 If you do this, you will have to clean them again once you finish everything. Also, you should not forget about doorknobs, handles, and light switches. These are the surfaces people touch for a large number of times which is why you should make sure they are clean. In case you have enough time, feel free to deep clean your new home. It is certainly a great idea.
Hand sanitizer should be by the door
This is a very useful thing and also very simple. You are not going to be pushy if you do this- your movers also care about staying healthy, just like you. So, get a hand sanitizer and put it by the door before your movers arrive. Even though they will probably wear gloves, they are going to disinfect them. Of course, you should also have a bar of soap available if some of them want to wash their hands. Yet another useful thing you can do is leaving all of your doors open. In this way, your movers will not have to open all of them every time they enter or leave to get more boxes. You will certainly avoid wiping all of the doorknobs every time the movers touch them.
Wipe everything that you can
The best way in which you can sanitize your items after moving long-distance is by wiping each and every one of them. Your interstate movers Houston will get you all of the boxes to your home. First of all, you should wipe down your cardboard boxes. After that, once you open a box, wipe every single item you unpack. For this purpose, feel free to use even disinfectant wipes.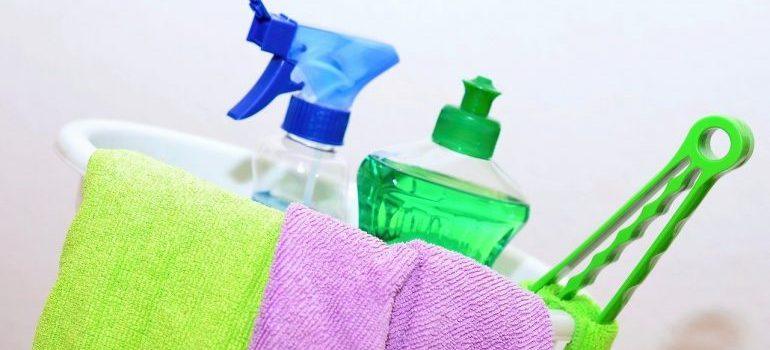 There is no need to use alcohol if you do not have enough for everything. Of course, this is not going to be possible with your clothes and linen. If you have not put them in a vacuum bag, make sure you wash them before use. Yes, all of this is going to take a lot of time, but it will certainly be worth it. You will have a chance to sleep soundly since you will know that you have done everything properly.
Making your new home clean is not an easy task to complete. This is especially the case when there is a dangerous viral infection around us. What you should do in order to preserve your peace of mind is to sanitize your items after moving long-distance. It is going to take a lot of time, but you will be more than satisfied with the result. You will know that everything is not only clean but also germ-free. So, just get all of the things you are going to need and start as soon as possible.