Moving comes with a ton of decision-making, each more important than the other. Some will impact the time before the move, others the move itself, while some impact the time after the move. Since the move will eventually pass, you will be left with the choices that you made that impact the time after moving. Because of that, it is crucial to think about these things, alongside whether you should hire long distance moving companies. The housing situation is a big decision that every person who is relocating needs to make, aside from choosing a place to move to. If you are interested in Texan cities, more precisely the Bastrop Real Estate Market, here is what you need to know.
General information about Bastrop
Bastrop is a small city in Texas, home to a little over 9,000 residents. Its location in Bastrop County, 30 miles southeast of Austin, gives it a rich history, unique views of the Colorado River and so much more. The sparse suburban feel of Bastrop is enjoyed by families and retirees alike – and as you can guess, it is a conservative place. But even though sleepy looking, this small city has seen a population explosion in the past 10 years. In recent years, the population keeps steadily growing, thanks to the long distance movers Bastrop TX and the Bastrop real estate market.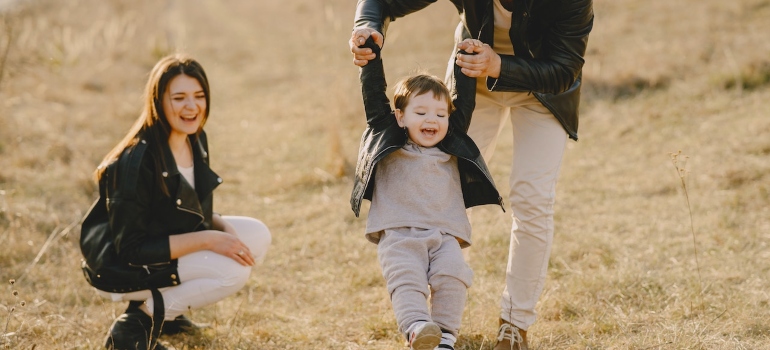 Understanding the real estate market in Bastrop
In every populated place, the real estate market follows the population trends. As these trends were positive in Bastrop, the real estate market has also been expanding. Sadly, the recent price increases in this market left many people wondering whether it is worth investing in real estate at the moment. Luckily, some places are more affordable than others. Bastrop is just the place that you have been looking for – somewhat conveniently located, and affordable for a large portion of the population!
The average prices in Bastrop are affordable compared to the average
Whether you plan to buy or rent, the prices will be lower or around the national average. The prices will depend on factors like location and age, but in general, Bastrop is more affordable than the US average. In the past, this would have been expensive, but now it is difficult to find a place priced like this. The median home value in Bastrop is $223,000. A big apartment or house located close to downtown will cost far more than a smaller property outside of the city center, no matter if it is for rent or sale.
What are the housing options available?
Even though a relatively small place, Bastrop has an abundance of housing options to choose from. There are over 500 properties for sale at almost all times, ranging from single-family homes and townhouses to apartment complexes. Since the majority of people living here are either families or retired people, it is normal for a larger number of bigger homes to be available. But as people keep hiring long-distance movers Texas to make this city their home, more and more apartment complexes are being built. This gives a modern size to the city that is known for its historic buildings. Even though homes for sale are the main focus, 41% of people who come to Bastrop decide to rent their homes. These properties are usually apartments and townhouses of different sizes, in various locations all across the city.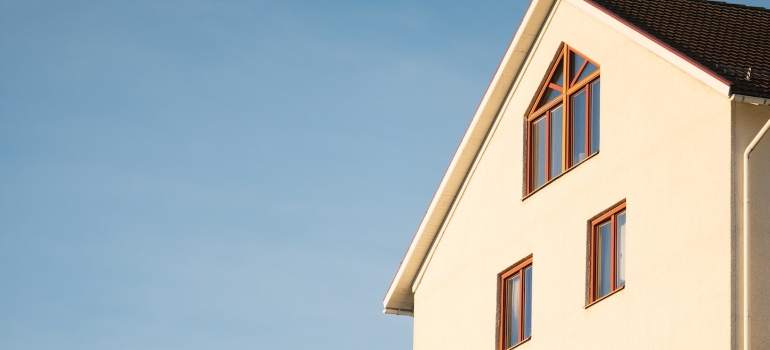 Bastrop is home to many neighborhoods
Tahitian Village: Located on the east side of Bastrop, Tahitian Village is a large residential community. It has a mix of single-family homes and vacant lots for sale. It is known for its scenic views of the Colorado River, its 18-hole golf course, and its proximity to Bastrop State Park.
Hunters Crossing: This neighborhood is located on the northwest side of Bastrop, and it offers a mix of single-family homes and townhouses. It has a community pool, park, and playground, and it is conveniently located near famous shopping and dining options.
The Colony: This is a newer residential development located on the southeast side of Bastrop, and it offers a mix of single-family homes and townhouses. It has several community amenities, including a pool, clubhouse, fitness center, and dog park.
Riverside Grove: This is a small residential neighborhood located on the southwest side of Bastrop, and it offers a mix of single-family homes and townhouses. It is known for its proximity to the Colorado River, and it offers access to a private community park and boat ramp.
Downtown Bastrop: The historic downtown area of Bastrop offers a mix of residential and commercial properties, with a variety of housing options including apartments, condos, and historic homes. It is known for its charming streetscapes, unique shops, and restaurants, and it offers easy access to the Colorado River and Bastrop State Park.
Everything that you need to know about rentals in Bastrop
Same to the prices of homes for sale, the rental prices are also affected by factors like location, condition, size, and demand. As renting is less of a commitment than buying, it has become more popular in recent years. The financial crisis has made renting the only option for many. Even though traditionally a place where people come to settle, Bastrop also has plenty of available rentals. The prices are around the national average of $1,200, and you can find many fair-priced properties. The demand is the highest during the summer, so plan your move from Miami to Austin Area well in advance. As summer is popular both for holidays and moving, you will have a low chance of finding rentals last minute.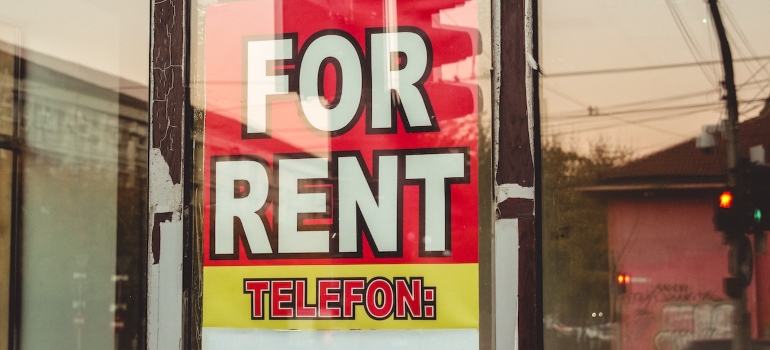 What are the advantages of renting and homeownership?
Renting and homeownership each have their advantages and disadvantages. The choice between the two largely depends on individual circumstances and preferences.
Advantages of renting:
Flexibility: Renting allows for more flexibility in terms of location and mobility, as you can move more easily without the burden of selling a property.
Lower upfront costs: Renting typically requires less upfront costs than homeownership, such as a down payment, closing costs, and home inspections.
Maintenance: Landlords are responsible for most maintenance and repair costs, which can save renters money and hassle in the long run.
Advantages of homeownership:
Equity: Homeownership allows you to build equity over time, which can be used for future investments and selling your Texas home, or as a source of retirement income.
Control: Homeowners have greater control over their living space and can make changes and improvements as they see fit.
Stability: Homeownership provides a greater sense of stability and security, as long as you can make mortgage payments and maintain the property.
It's important to consider your financial situation and long-term goals when deciding between renting and homeownership. If you own a home, it can be a good investment in the long run. But it also comes with additional expenses and responsibilities. Renting can provide more flexibility and lower upfront costs. But it may not offer the same level of stability or potential for long-term financial gain.
How to secure financing and be part of the Bastrop real estate market?
Even though Bastrop offers a stress-free, laid-back lifestyle, the real estate market in the area is quite competitive. More and more people want to take advantage of the low housing prices and move from Miami to Texas. So you have to act fast! If you find a fitting property you need to get your finances in order by:
Determining your budget by figuring out how much you can afford for a monthly mortgage payment.
Checking your credit score and working to improve it if necessary.
Getting pre-approved for a mortgage to see how much you can borrow and becoming a more competitive buyer.
Shoping around for lenders and comparing rates and terms.
Gathering necessary documentation, like proof of income and tax returns.
Working closely with your chosen lender to complete the loan process.
Considering factors such as interest rates, fees, and repayment terms.
Making sure you understand all the terms of the loan before signing.
Understanding property taxes is crucial before making a decision
Taxes are a mandatory part of everyones life, but residents of some states have it easier than others. Property taxes in Texas can be relatively high compared to other states. As a homebuyer, it's important to factor in the cost of property taxes when determining your budget and affordability. It can greatly impact your final choices. When buying a home in Bastrop, or any other city in Texas, homebuyers are responsible for paying certain closing costs. These are things such as title insurance, appraisal fees, and property taxes. These costs can add up quickly and turn an affordable choice into a less appealing one. But on the other hand, Texas allows homeowners to deduct mortgage interest from their federal income taxes. This deduction can help lower the overall cost of homeownership and make it more affordable.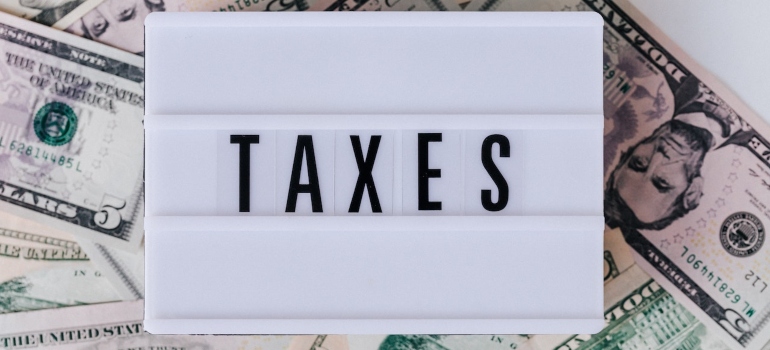 A real estate agent and reputable moving company can make this process easier
In a world where professionals in all areas exist, why bother doing anything alone? Working with a real estate agent can provide many benefits when buying a home in Bastrop, or anywhere else. Agents can help you navigate the local housing market, negotiate with sellers, and provide valuable, local insights and advice throughout the process. They can also connect you with reputable moving companies. That can help make moving with toddlers to Texas more seamless and stress-free. Moving companies can assist with everything moving-related, making the move to your new home more efficient and organized. By working with a real estate agent and moving company, you can save time, and money, and avoid potential headaches associated with buying and moving into a new home. We wish you good luck on the Bastrop real estate market and an enjoyable moving experience!
References:
https://www.census.gov/quickfacts/fact/table/bastropcitytexas,bastropcountytexas/PST120221