Boston is a large city in Massachusetts, that a little over 670,000 people call home. It is the 6th best city for young professionals in America, thanks to the high quality of life that it offers. More and more people realize this, so the population of the city keeps increasing every year, at a rate of 0.39%. But the moving trends have changed in the past few years, mostly thanks to the pandemic. People are leaving big cities in favor of suburbs, and Boston is no different. There are plenty of benefits to living in the suburbs of Boston, and our interstate movers in Texas can help you enjoy them to the fullest. Let's see what those are.
What benefits of living in the suburbs of Boston can you expect?
The suburbs have been rapidly gaining popularity in the past few years, as people were trying to escape the restrictions. But the benefits of living in the suburbs of Boston have always been there, just that the people didn't have the motivation for leaving big cities and for moving from Houston to Boston. Now that they have, many prefer the suburban lifestyle over everything else. And as the majority of home buyers on the market are at the age of starting a family – they look for a peaceful area that is family-friendly. Suburbs also win in this aspect, allowing us to explain all the other reasons why suburbs are the best.
Cost of living
Housing costs
Access to the city
Education
The natural environment and entertainment
Job market
Weather
The cost of living is lower in the suburbs
No matter which city you are investigating before hiring our cross country movers Houston, the further away you are from the city downtown, the cheaper the cost of living will be. Boston is no different, as downtown Boston is more attractive for tourists and locals alike, which will elevate the prices. If you are leaving Texas, one of the most affordable states, you will notice a higher cost of living in Boston. But when comparing downtown with the suburbs, the outskirts of Boston are still considerably cheaper.
Housing costs
Housing costs are a huge monthly expense, making up for 30% of the monthly budget – no matter if you rent or buy a home. Homes in Boston cost $610,000 on average, but the further you move from the center, the cheaper options you will find. The array of options is also wider. From apartments, townhouses, and single-family homes – all of them are more spacious and usually include a yard. The same property can cost you more than double the price downtown, compared to the suburbs.
Access to the city
People often think that living in the suburbs means being excluded from city life. While you might have to travel a few miles, this is not a problem in Boston. Thanks to the well-established public transportation system, commuting is no problem here. Commute time is close to the national average, whether you chose to travel by car or bus. As expected, some suburbs are more conveniently located than others, but all are well connected to the major points of interest in the city.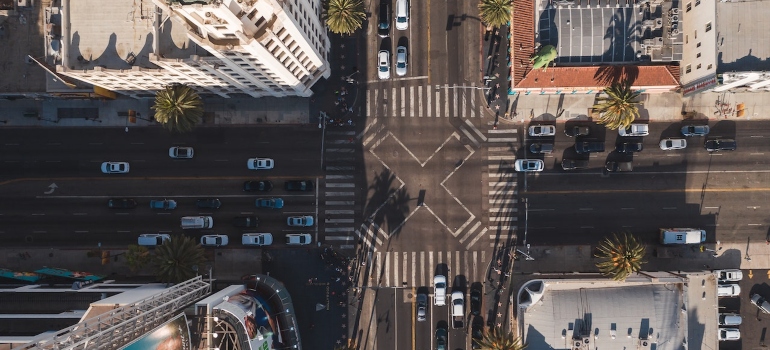 Education
Family people will have different priorities compared to singles. Education is a big concern when moving from state to state, as it will greatly impact their children's future. Choosing a place with good schools is mandatory, and Boston has a large selection to offer. Depending on the suburb that you want to move to, you might find yourself closer or further away from some of the best schools. But even if it requires a certain traveling time, it will always be worth it. Some of the best schools in the outskirts of Boston are Newtown North High School, Oak Hill Middle School, and Albert S. Woodward Memorial School. Higher education is also available throughout the suburbs, even though the majority of higher educational institutions are located in downtown Boston.
Entertainment
One of the benefits of living in the suburbs of Boston is access to both manmade and natural attractions, something you might not expect when living here. Closeness to nature is expected in suburban areas, as there are usually tree-lined streets and numerous parks available. Franklin Park and Dorchester Park are just some of the examples, for those who don't want to travel far! Breakheart Reservation is only 11 miles away from Boston, and it is a perfect getaway from city life. It is full of trails of different difficulties, that offer amazing views and picturesque surroundings. For those who are not nature enthusiasts, Boston suburbs also have plenty of manmade attractions. There are numerous interesting museums in the Boston suburbs, like the Commonwealth Museum and The Museum of NCAAA. The dining experience is also plentiful, with restaurants at every corner. The Barcelona Wine Bar is a cozy Spanish restaurant, that is a local favorite located in Brookline.
Job market
The suburbs might not be the perfect option for those who want to have a high-end job with no commute to worry about. But for an average commute time, living in Boston suburbs will allow you to have both. Boston is home to some major companies, that do business in the industries of technology, healthcare, education, and many others. The median household income on a city level is $81,000, but it greatly depends on the job that you land. But one of the biggest benefits of living in the suburbs of Boston is that you have a peaceful home to come back to, once you are done with work for the day.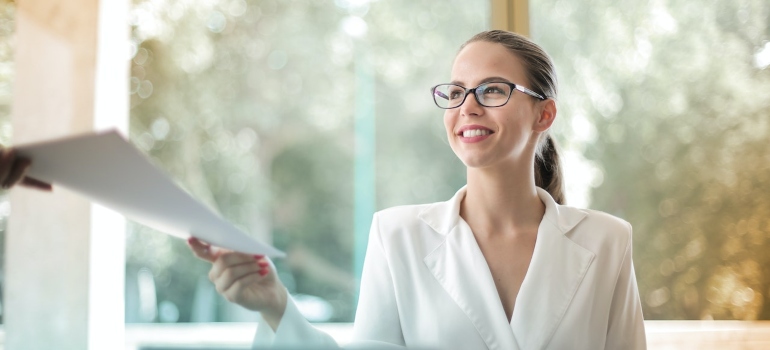 Final thoughts on the benefits of living in the suburbs of Boston
As you can see, the benefits of living in the suburbs of Boston are numerous and really cast a shadow on city life. But everyone desires different things, so the suburbs might be perfect for you, but not for someone else. Boston suburbs do have a lot to offer, and the weather will also be a big refreshment compared to the dry climate of Texas. All in all, you won't know for sure until you try, so good luck with your move!